Share Thread:
Jordy Nelson Chrome Rainbow
12-04-2012, 08:10 PM
Jordy Nelson Chrome Rainbow
just finished the base parallels for my jordy nelson rainbow. I'd really like to add the superfractor or possibly some plates but so far I havent seen either of them surface. Hopefully I'll have another update for you guys in a month or so with the all the 1/1s as well. As for now just enjoy the pretty colors, chrome always makes for a nice parallel set.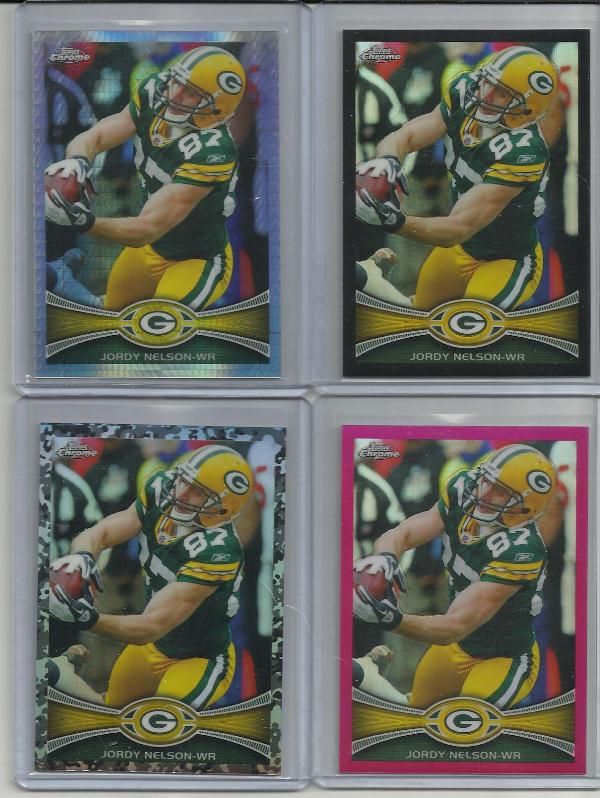 ---
12-05-2012, 06:27 AM
nineof
Sr. Member


Posts: 7,879
Joined: Sep 2008
RE: Jordy Nelson Chrome Rainbow
Great looking rainbow. That's impressive. Hope I have something like that one day.
---
Currently collect: NON-SERIAL NUMBERED autos, Topps, and Topps Chrome cards of players in Bengals uniforms.
User(s) browsing this thread: 1 Guest(s)