10-22-2012, 01:43 AM (This post was last modified: 10-28-2012, 10:06 PM by nemesis77777.)
Open for business again :D **Update, New Traders
Hi all, im back and open for business. After getting a bit over extended earlier in the year, im fully operational again. Woooo! So having said that heres some photos of some stuff. Feel free to trade me some stuff for some of this stuff, or you can just buy this stuff if you want.
**Updated pics at bottom. And link to my photobucket... i've updated the cards that are gone, but it doesnt seem to be updating on the pics shown in this thread.
http://smg.photobucket.com/albums/v153/T...s%2022-10/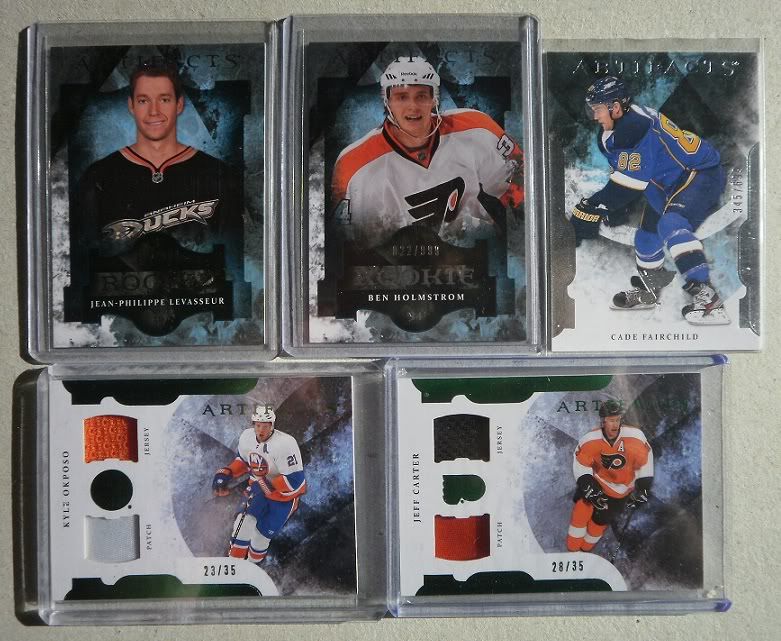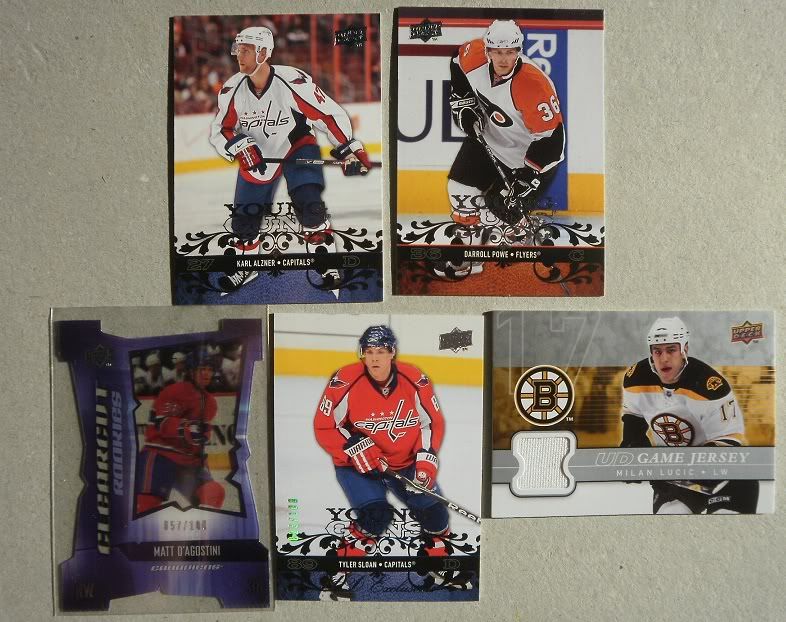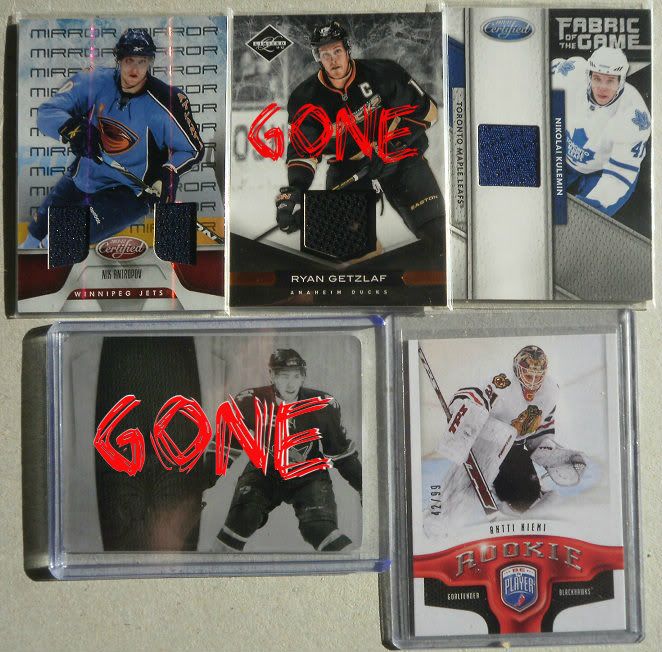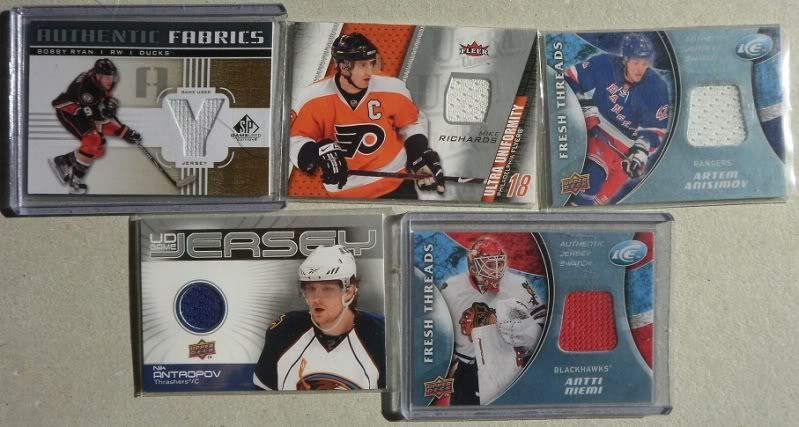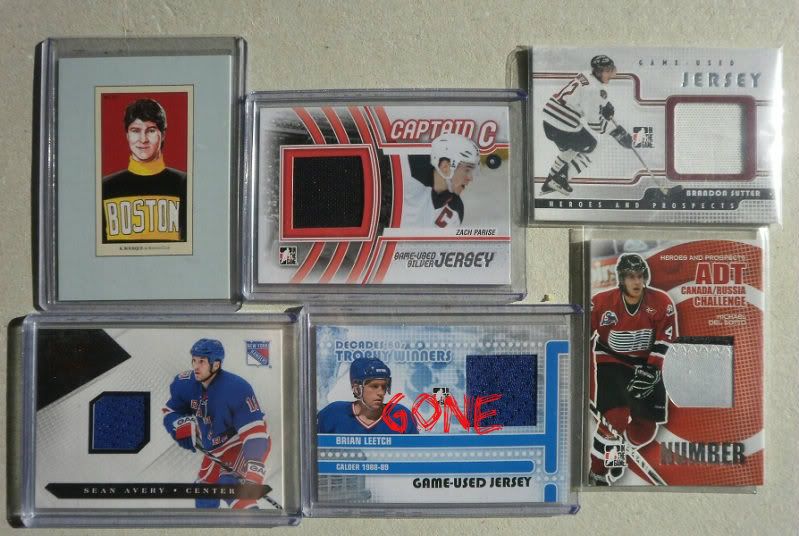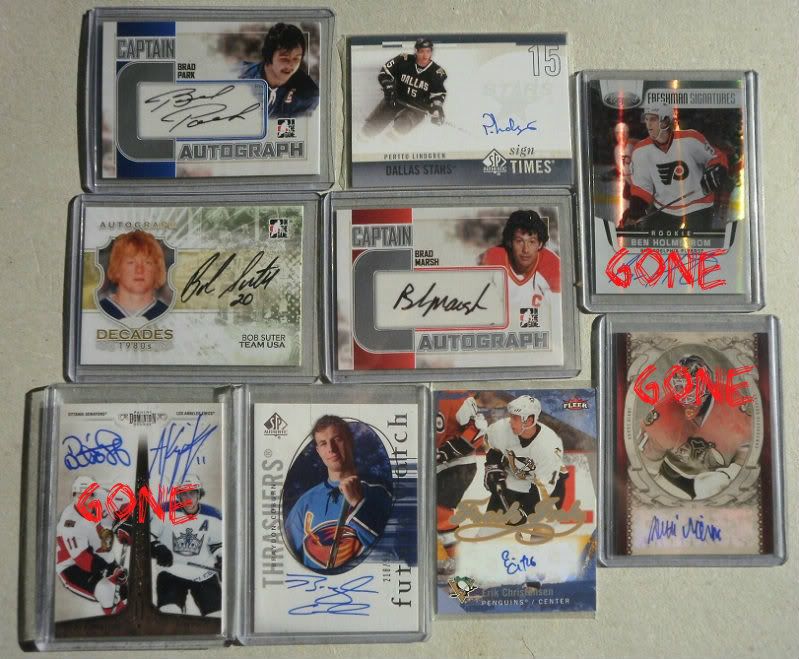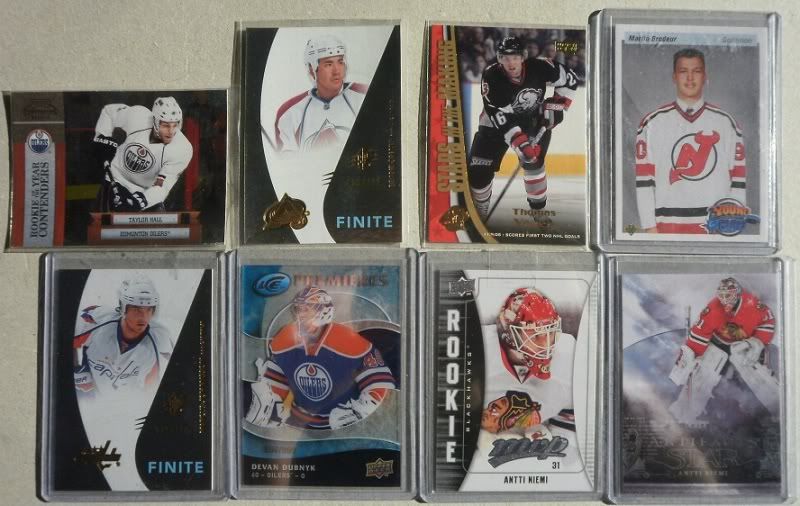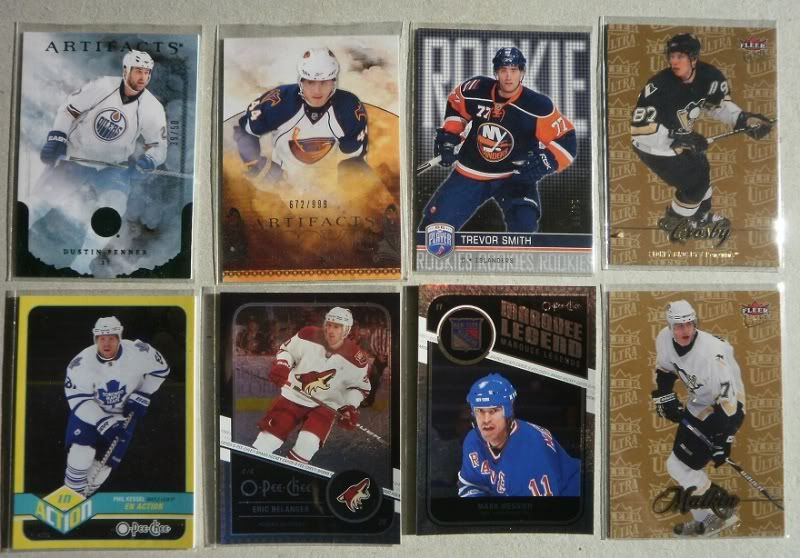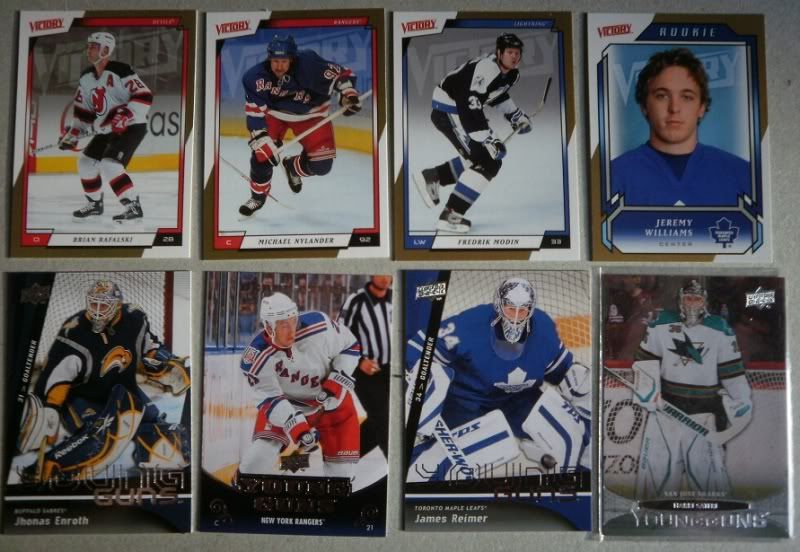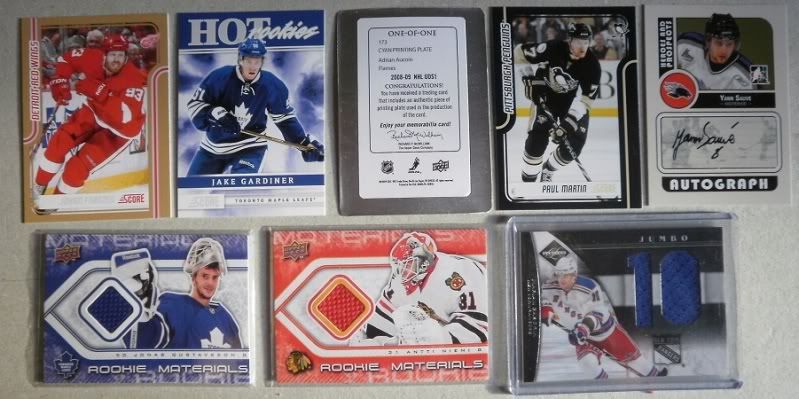 I only trade using the organise. And I will generally insist on sending first to experienced traders, to make sure what happened before doesnt happen again. Cheers!
Steve.
Sig by tha_penguin
After Joe Thornton serial #1's
Joe Thornton PC: (515) 11.36% Joe Thornton #'d 01/xx: (37) 1.34%
Owen Nolan (260) 15.63%
Couture (37) Demers (26) Sateri (23)
AFTER: TOMAS HERTL, HARRI SATERI