09-20-2012, 06:25 PM (This post was last modified: 03-01-2013, 08:07 AM by frostycollects.)
03/01/13 UPDATE
Long overdue update! Here's the batch of the last dozen examples: Alex Gordon, Jhonny Peralta, Russell Martin, Alexei Ramirez, Kelly Johnson, Stan Musial (RIP), Nick Markakis, Carlos Quentin, Ryne Sandberg, Miguel Tejada, Adam Wainwright and Trevor Cahill. Now just 13 away from 50% complete.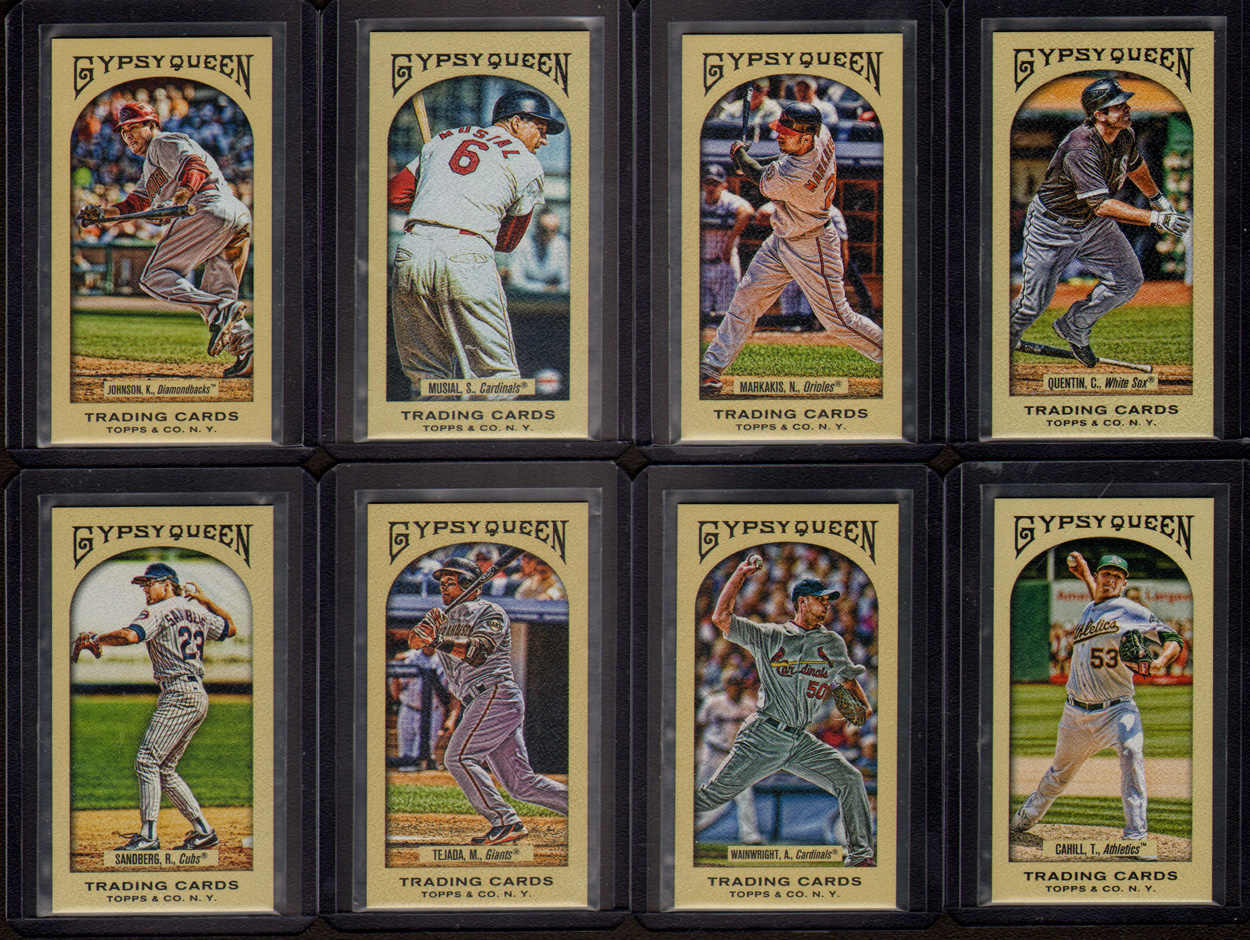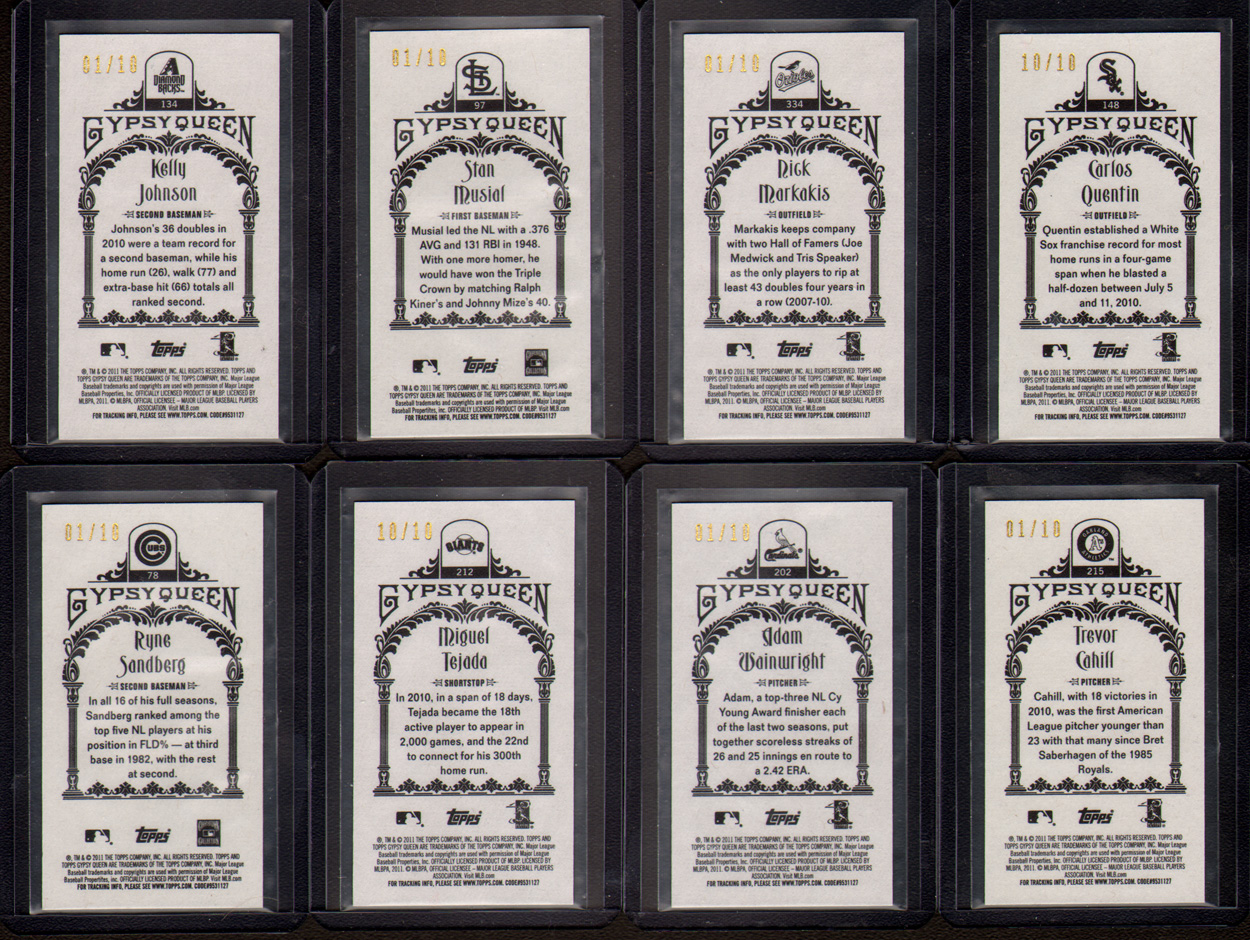 ====================
09/20/12 UPDATE
Well, it's been quite a while since my last update but I finally hit a new milestone, that is, 150 leather minis! Here's the newest batch of 13: Dale Murphy, R.A. Dickey, Hank Conger, Jason Vargas, Zack Greinke, Barry Larkin, Ryan Dempster, Rafael Furcal, Alex Gonzalez, Jose Bautista, Roy Campanella, Angel Pagan and Neftali Feliz. Thanks to everyone who helped me make more progress on this insane project. Now on to 175 which would make the set 50% complete!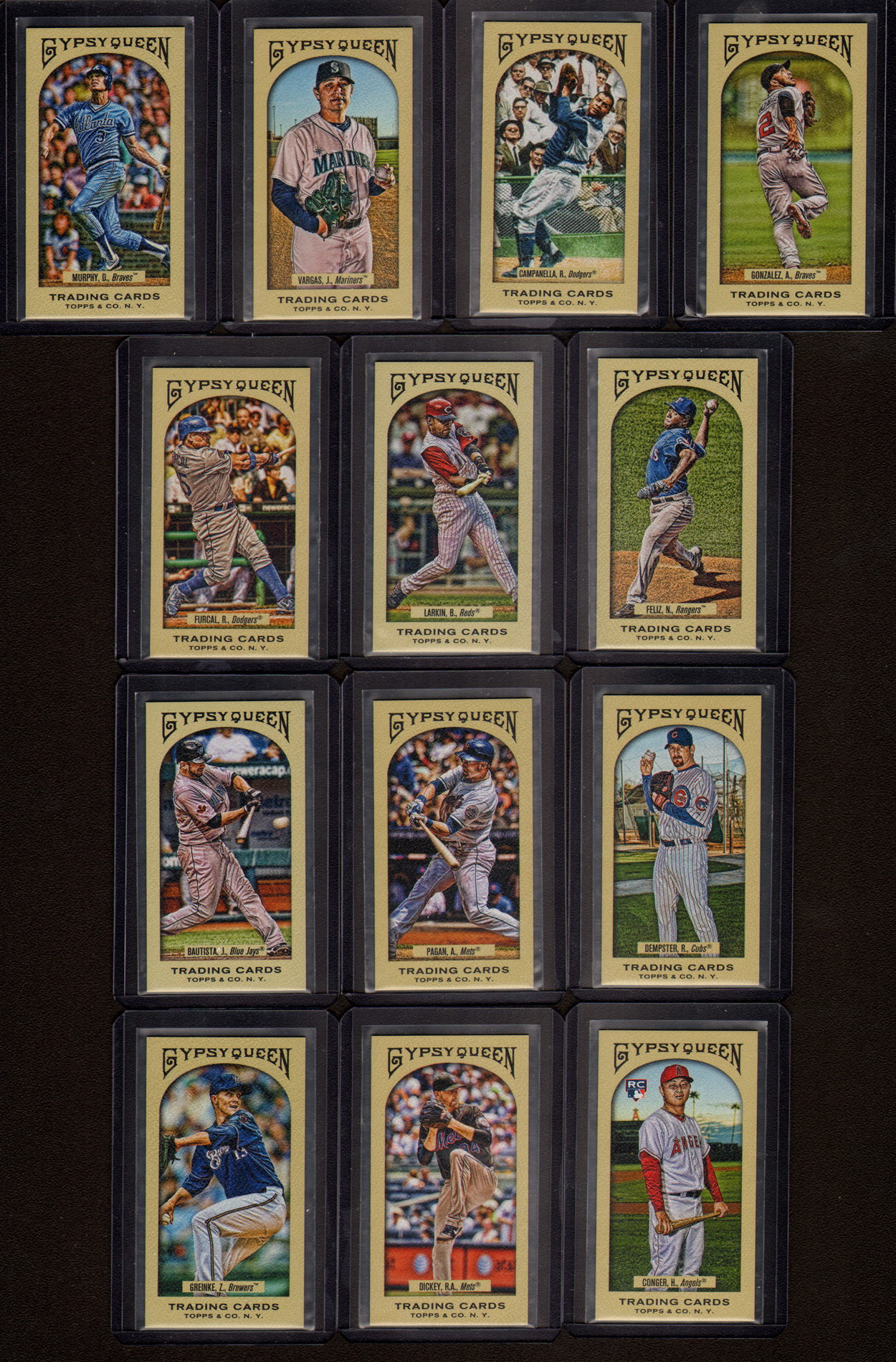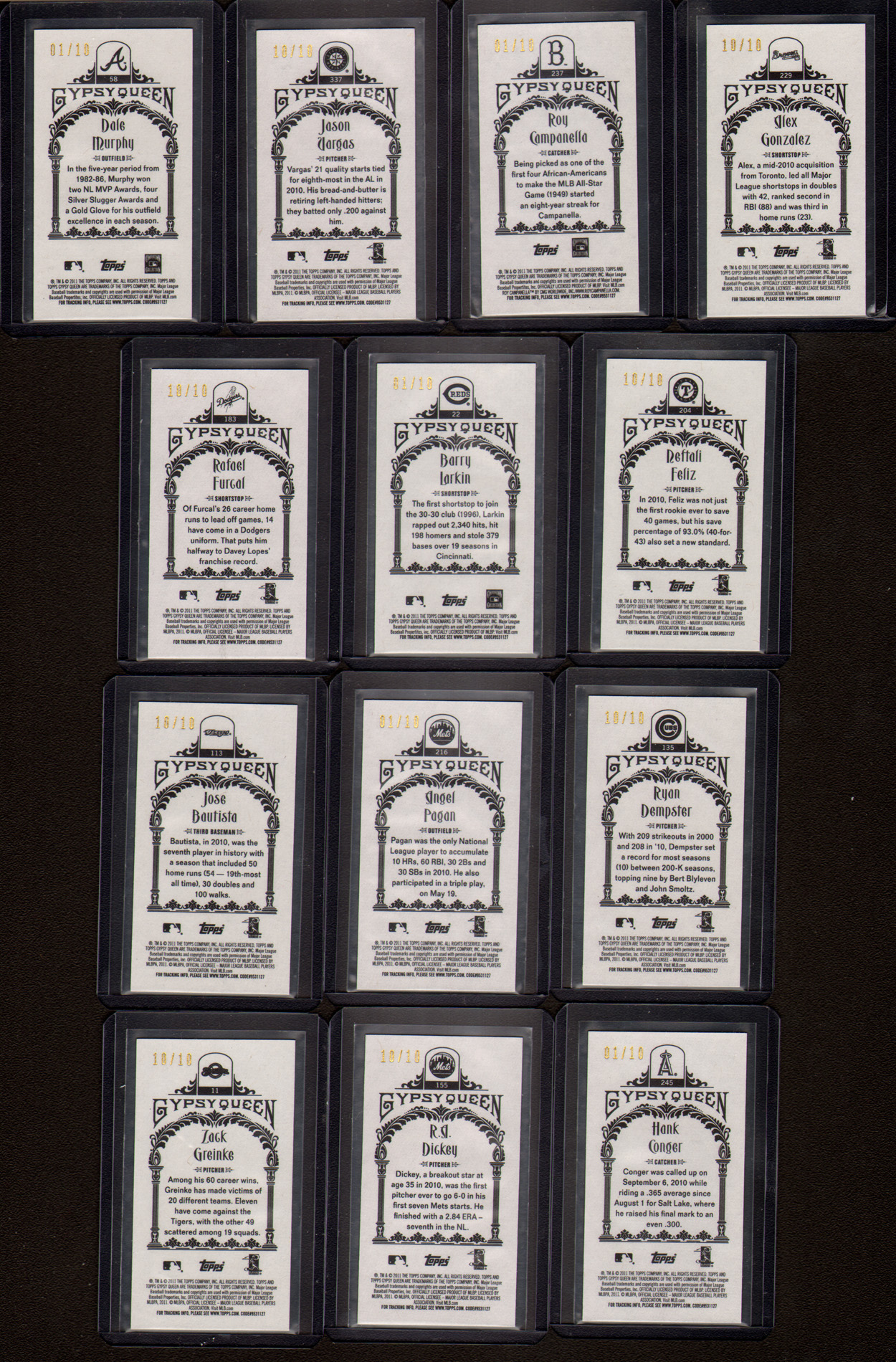 ====================
PREVIOUS GYPSY QUEEN MAIL DAY THREAD
http://www.beckett.com/forums/thread-1489034.html