09-17-2012, 09:44 PM (This post was last modified: 09-17-2012, 09:46 PM by HenneFan007.)
Closer to Finishing My 1st Rainbow Of....
Chad Henne! lol I know, pretty serious stuff right? lol Well guys last night I inched a little bit closer towards the completion of my very first rainbow. Out of the 12 different versions of this card I now own 9 of them with some dupes. Only needing the the Dual Patch/Auto (/5), the Triple Patch/Auto (/5), and the full Logo Shield (/1). Anyway here is my latest ebay grab.
Chad Henne "Tools of the Trade" Jumbo Patch #'d 2/5. And it's barely 4 CLR but it is a 4 lol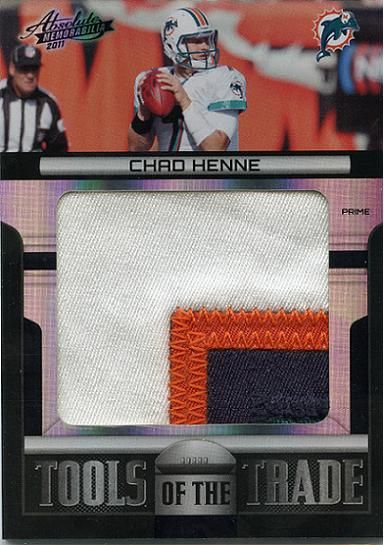 And Here is the rainbow as it stands right now with a few extras...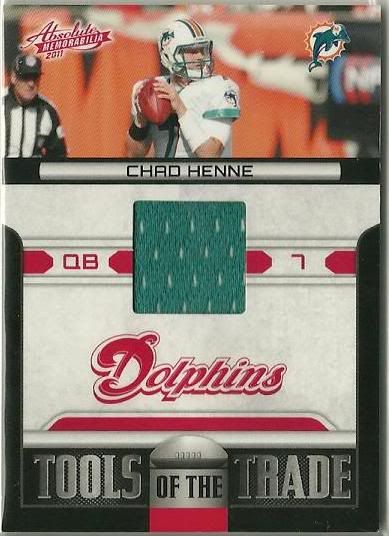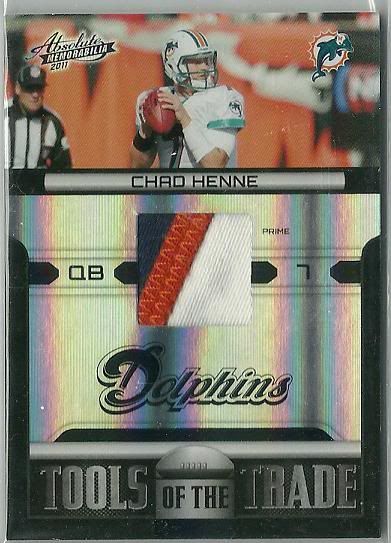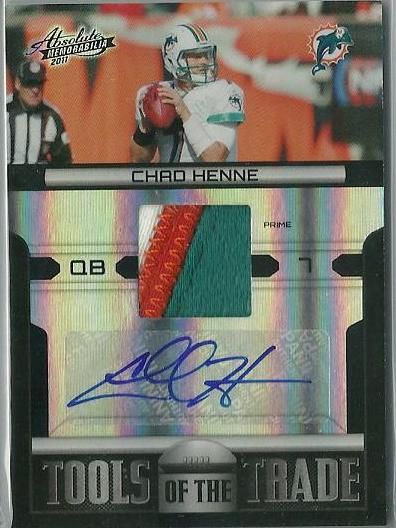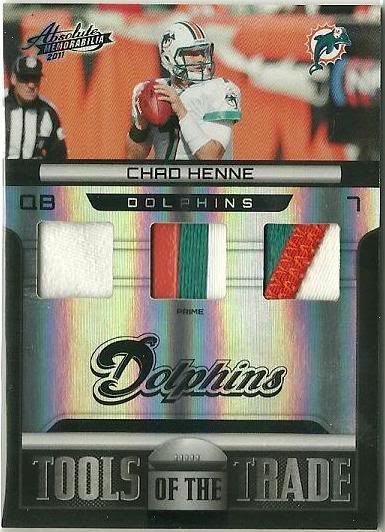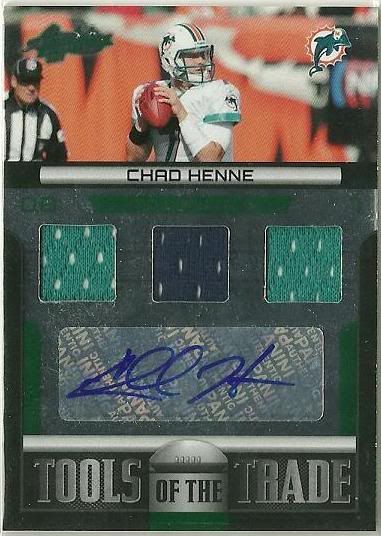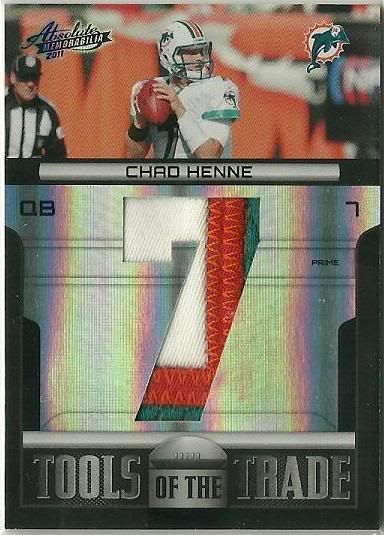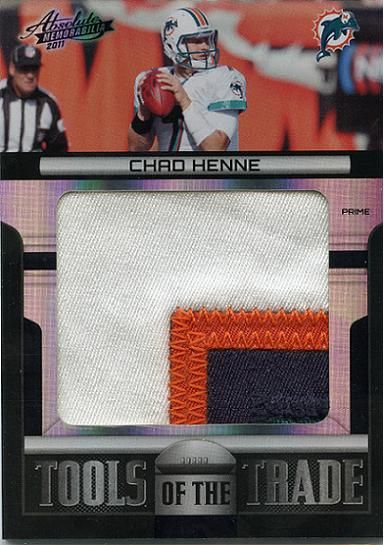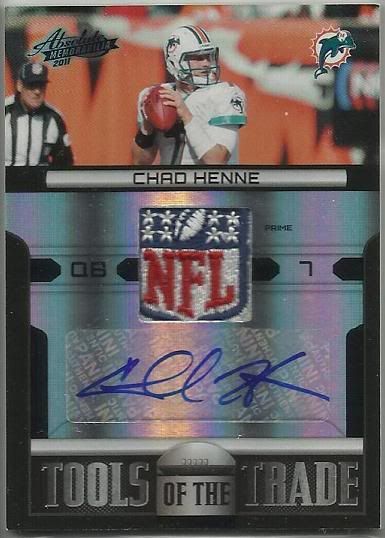 Probably should have picked a rainbow that doesn't have sooo many variants lol
Thanks for the look,
Andy