Share Thread:
08-23-2012, 08:13 PM
popular question?
Hey guys as of right now to include the most recent releases what basketball hobby box do you think collectors are most interested in getting cards from?
08-24-2012, 01:22 PM
RE: popular question?
The new nba hoops
---


STAN MIKITA CUP FOUNDATIONS
MATT SMABY CUP PRINTING PLATES

BUCKET LINK
08-24-2012, 05:50 PM
RE: popular question?
probably is hoops sadly enough, just because it is the first release with live rookies from last season and this season.
---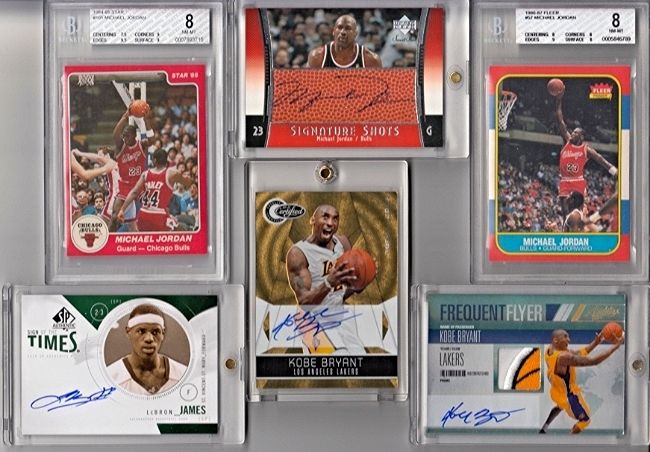 08-27-2012, 09:56 PM
RE: popular question?
I will not buy any Hoops 2012-13 boxes/packs...

I am upset with the marketing fiasco that Panini did with the redemptions from 2011-12 products. They are going to make tons of mistakes when it comes to issuing out all those redemptions...

Panini tried to manipulate the hobby by releasing duel RC years in the same products..

If you look at both years (2011-12 & 12-13)... you get two autos per box... with such a huge auto checklist it is very hard to get a good card.. why spend $70-100 on a box, that is more of a terrible gamble? Wait to all the big time wax busters or dealers to open them up & pick up the singles for a fraction of the cost... ? It is cheaper for the average collector!

I liked Limited 2011-12 & Gold Standard 2011-12, even though I bought no Gold Standard..
Only downfall on those two products is the print runs... why have such a high print run on a so-called high-end product?

That is why I love Elite Black Box 2010-11... base cards had a print run of /99...
---
NEED: SPA 08-09 "CITY NAME LETTERS" G, E, S 1/1 & /3 *ALL LAKAERS
NEED: ELITE BLACK BOX LAKERS AUTOS (KAREEM/10 & BAYLOR/24)
MY BUCKETT: http://photobucket.com/jpleazme
*United States Navy*
User(s) browsing this thread: 1 Guest(s)