Share Thread:
Anyone Pumped for NBA 2K13?
08-14-2012, 09:39 PM
nickm1123
Sr. Member


Posts: 3,750
Joined: Jun 2009
RE: Anyone Pumped for NBA 2K13?
(08-14-2012 09:12 PM)

bengu Wrote: Learn to get a sense of humor guys. Not everything has to be dead serious. The "LeBron Challenges" would be hilarious! I don't KNOW LeBron and I don't HATE LeBron, I just think its ridiculous that so many people compare him to Michael Jordan when his history has proven he is no where near him! The only reason I even posted here is because this thread was hearing crickets. If it hadn't been for your friend nickm replying to you it would still have zero replies. I'm just having fun with you guys, stop being so emotional. And for God sake Ping, learn to use capital letters when starting sentences lol.

As for those other forums, people HATE Randy Moss over there.... So of course it drove them mad when someone actually stuck up for him. Just STOP. This hobby is all about sports & players and people's OPINIONS on them. The same reason you wouldn't waste your money on a Randy Moss card is the same reason I wouldn't waste mine on an LBJ one... Don't care for the guy. I'm not "disrespectful" to people here, you just get crabby when someone talks about your hero. No big deal guys, have fun and enjoy the hobby for once.

Oh and I don't trade my cards, this is why I don't do trades here. I buy and KEEP my cards. I'm barely ever even on here so "trolling" wouldn't be an accurate description of my time here. Notice how the thread below this one has over 3,000 views and tons of responses.... And go read what THAT was about. Most people agree with me about LBJ... You guys don't... No problem. Just messing with u guys. CHILL OUT!!
I am perfectly fine. I also agree 100% that Lebron should not be compared to MJ. Completly two different types of players. If Lebron is going to be compared to anyone it should be someone like Magic. With that said, I am not emotional nor could care less what you say. This site has suffered recently because of the "money" isssue and a lot of traders have left. This is my favorite place to trade and do not want to go anywhere else (although I have tried). When newbies come in and see threads like this that are off topic because of individual comments, it does not reflect well on the site. That is truly why I am "upset" if you can even call it that. I wish the site would get back to what it was used to when I started....averaging 4-5 trades a week. Great times. But once again with threads like this and threads in which a trader is looking for a card and that thread is hijacked to make comments that are not relevant to the thread or even that section of the site for that matter, then yes I guess you can call me "emotional."
---

08-14-2012, 09:40 PM
RE: Anyone Pumped for NBA 2K13?
i would rather have zero replies in my threads then have to read comments by you that are only posted to stir the pot. so you being banned was everyone elses fault because they dont like moss? lmafo!!!!!! and we do enjoy the hobby, we bring valid discussion and trade all the time. ive never went into someones thread and brought up something that is completely off topic just to stir up problems. that is what you do. please explain how this is not trolling?
http://www.beckett.com/forums/thread-1510091.html
---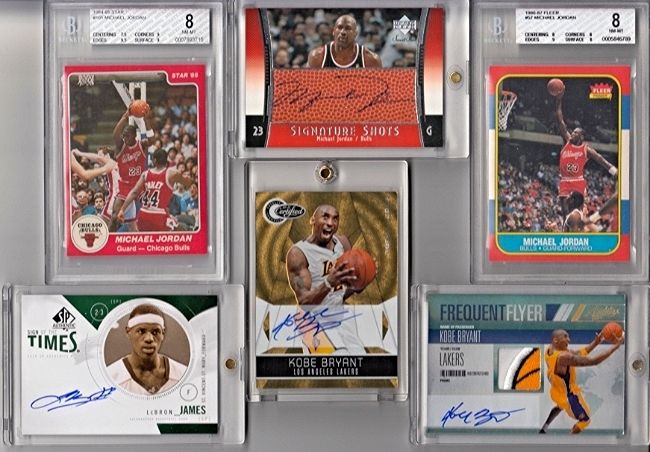 08-14-2012, 09:56 PM
bengu
Member


Posts: 558
Joined: Jul 2010
RE: Anyone Pumped for NBA 2K13?
Ping do you really believe SO strongly in those other sites that you believe that if someone gets "banned" from them that it somehow reflects on them as a person?? Sorry to be the truth bearer, but i'd say at least 50% of this hobby is made up of nerds, low lifes, scammers, and down right snobs. I'm just a normal guy who isn't rich and doesn't rate my life's worth on what kind of cards I have.. I have fun and voice my opinion on this new generations wannabe heroes. These forums are pretty much dead now and it's because the hobby is slowly fading away. The reason for this is because there are no true sports heroes anymore that kids can grow up idolizing and admiring. Guys like LeBron are a dime a dozen and act no different then the ghetto trash rappers these kids grow up with. No class, no respect, and no heart. Truth hurts.
08-14-2012, 11:07 PM
RE: Anyone Pumped for NBA 2K13?
im done with the back and forth in this thread. thanks, regardless if this thread was hearing crickets, you have ruined another one.
---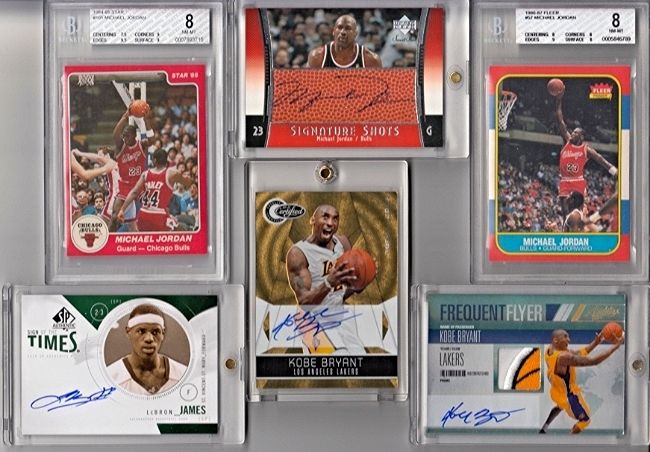 08-19-2012, 11:38 AM
RE: Anyone Pumped for NBA 2K13?
Well i for one cant wait to play it,lol
---
08-19-2012, 02:38 PM
bengu
Member


Posts: 558
Joined: Jul 2010
RE: Anyone Pumped for NBA 2K13?
User(s) browsing this thread: 1 Guest(s)