04-26-2012, 01:00 PM
RE: CAPS!!!
(04-26-2012, 12:33 PM)

wickabee Wrote: The saddest part was simply how many people were on their spewing hatred and racism, calling for Ward to be hung and such.

I think this is Boston's "riot"
Well there a bad apples in all sports towns. It is sad that the casual fans don't even know thier own team history. Didn't Willie O'Ree play in Boston?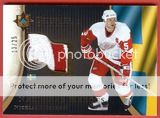 Collecting; Flyers-Red Wings-Brodeur-Cujo-Hasek-Shanahan, 04-05 Franchises Memorabilia