Share Thread:
woohoo 600 posts and counting!
600 posts already?

PC - Dolphins, Daniel Thomas, Parker, Ajayi, Jordan, Landry & Phins 1/1's
Congrats man. In the old days of beckett i had over 10,000 posts. Wish they had pulled that over as well when they switched.
Collecting Dolphins, PSU Alumni(in college uni)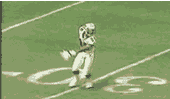 Like my Facebook page.
https://www.facebook.com/PHsportscards?ref=tn_tnmn
Users browsing this thread: 1 Guest(s)