03-08-2012, 11:23 AM (This post was last modified: 03-08-2012, 11:29 AM by 2tradeornot2trade.)
got my Panini Redemption and Replacement just delivered today .
first is my Replacement Hit From Absolute was
Vincent Brown #'d to 299
And now the Main
Limited GOLD Spotlight Phenoms DeMarco Murray #'d 06/10 (Redemption)
I figured the patch would have been a little better being its the gold version but at least it matches my Silver Spotlight (pic below)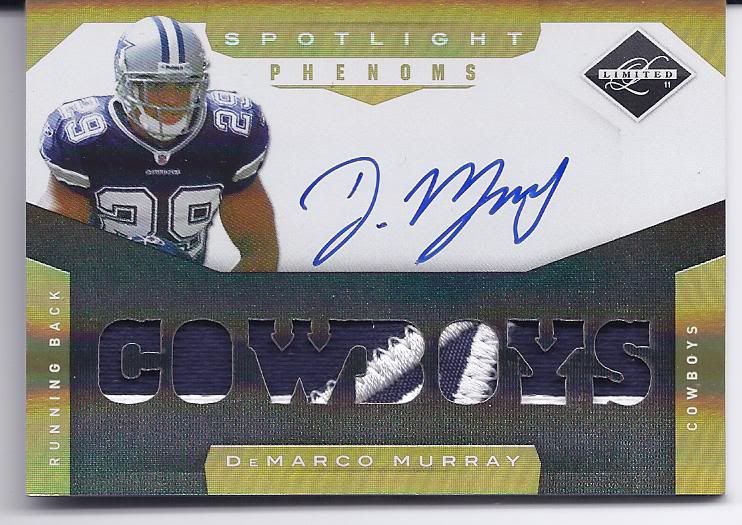 heres a pic again of my Silver Spotlight Phenoms #'d 25/25
Looking for

Magic the Gathering - Battle for Zendikar - FOILS only !!!

if your willing to trade send me a mesage of what u have that i need ..
also have some sports cards as well i can offer in return if need be ..