02-22-2012, 03:21 PM
What would you like to see at a card show?
Hey guys i'll be working/ selling at my 1st card show in March 3rd. I am kinda nervous and wondering what you guys like to see at a show?
I know what i like but with others being potential buyers what do you like?

I am going to have cheep boxes w/ base @.10 each and inserts at .25 each.
Some jersey cards and autos for 3 each or 4 for 10.

Few higher end cards and some sports mcfairlains as well..... so with that said what else should i do?

Thanks.

PS. i am doing this to support my hobby and get rid of stuff not worth of going on ebay.

This show is in palinville Ma and will have 2 signing guests the 1st show.
Anthony Sherman - Cardinals FB Local kid
Zak Deossie- Giants LB/LS & Captain also 2x super bowl champ. Went to Brown university.
Collecting Dolphins, PSU Alumni(in college uni)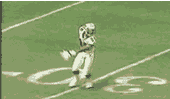 Like my Facebook page.
https://www.facebook.com/PHsportscards?ref=tn_tnmn