02-09-2012, 07:22 PM (This post was last modified: 02-09-2012, 07:24 PM by Mr Sarmie.)
5 Feb Card show
I went to the card show in Wichita on the day of the SuperBowl. It was a lot of fun. Only spent about $60 but it was a lot of fun. I bought a pack of 2010 Sweetspot and that was a waste. I got a jersey card of drunk butt NOSHOW MORENO. Yes, I'm a BRONCOS fan but he is a joke.
Former Patriot Don Calhoun was there signing autographs. I don't know who he is/was but he was a really nice guy. He signed a card for me.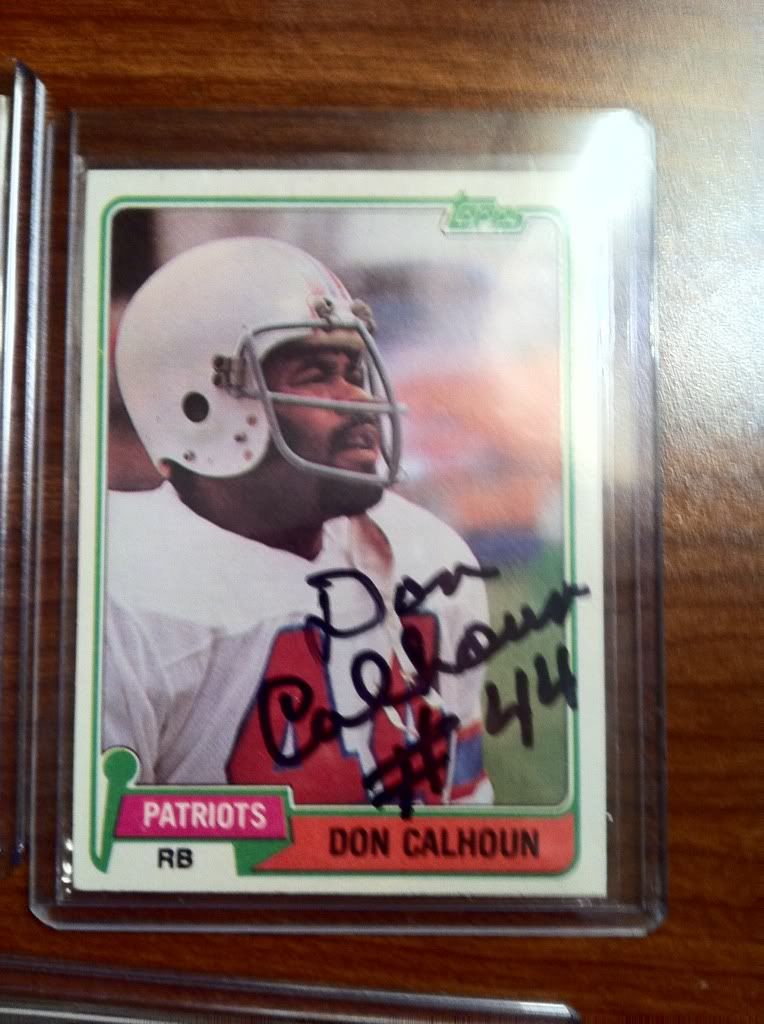 55/99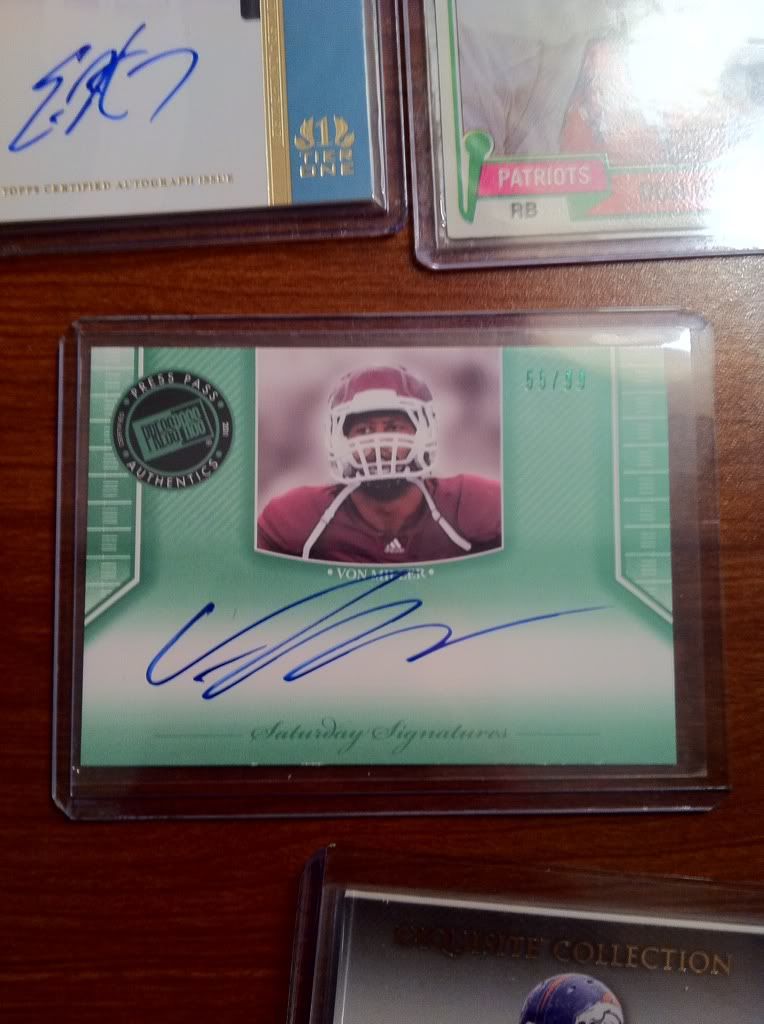 105/150
Really like this guy. I have a few of his other cards.
272/589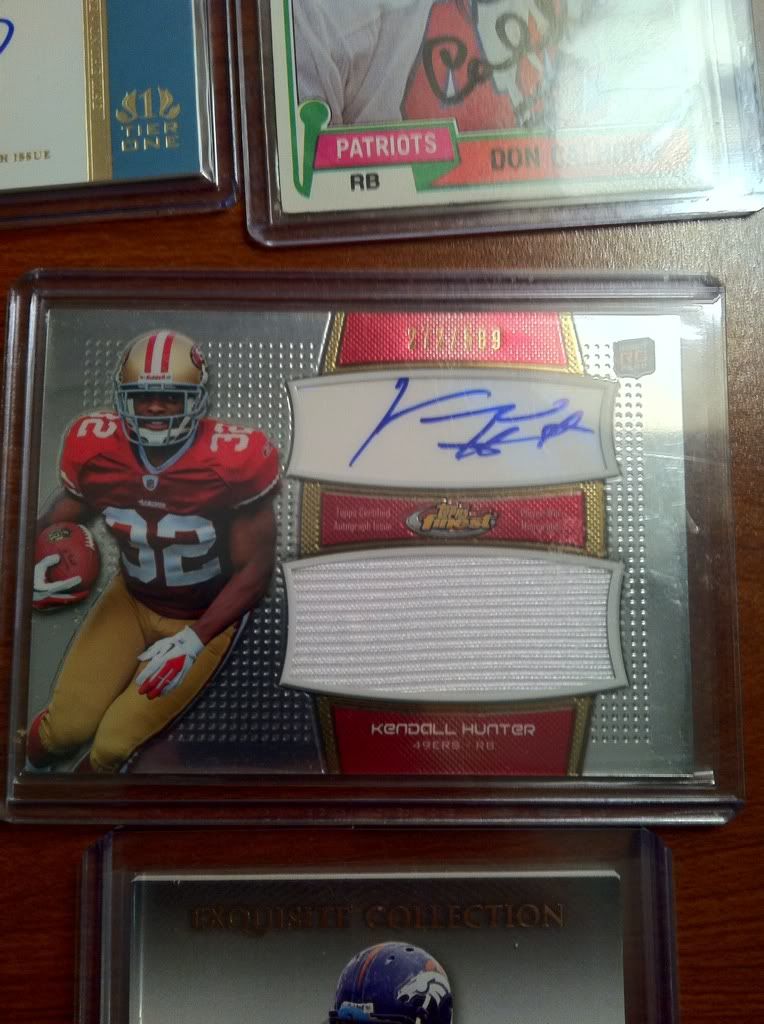 This last card isn't football but its my first ever purchase outside of football...
I was stocked to get it for $20
247/399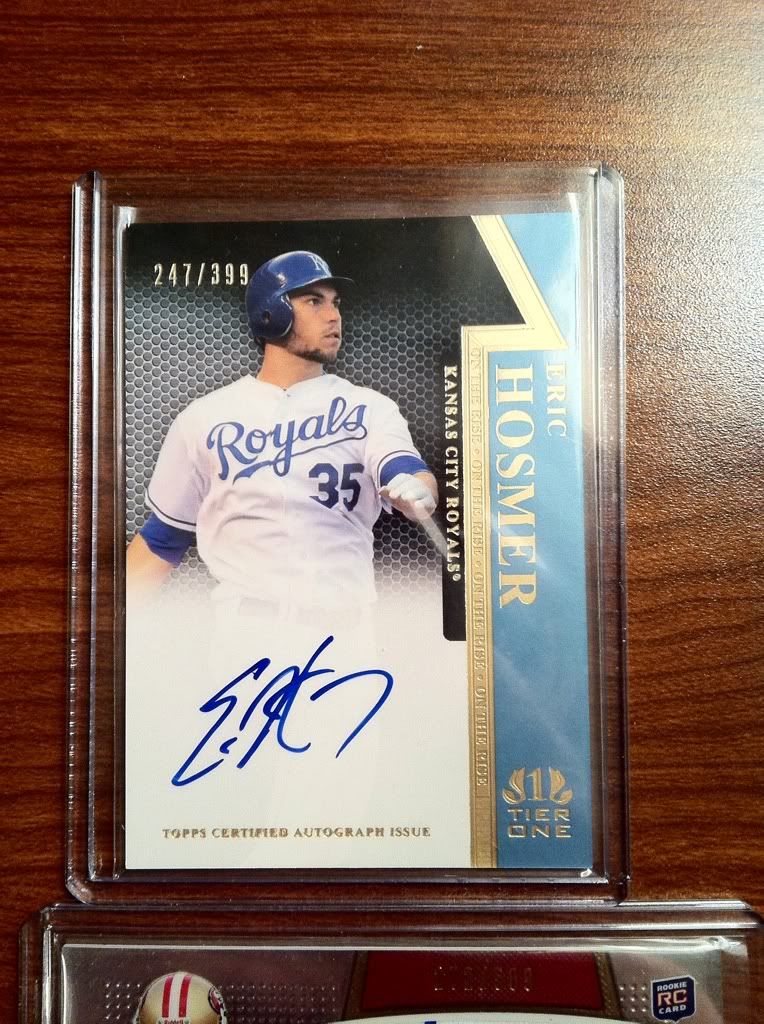 Thanks for the look guys..
http://s1100.photobucket.com/albums/g413/Joe_Sarmiento/
Go BRONCOS!!! Searching for my first TEBOW auto!