02-03-2012, 09:17 AM (This post was last modified: 02-10-2012, 08:12 AM by giantsfan.)
UD hockey card day in Canada! update! Participating stores!
For the last three years, Canadians have Upper Deck's National Hockey Card Day and this past year was widely considered one of the best events for participants up to date.
Upper Deck is excited to announce the return of the program in Canada on Saturday, February 11, 2012. Packs will be at Upper Deck's Certified Diamond Dealers who operate brick and mortar hobby shops throughout Canada. You can visit one of those stores to receive a FREE pack of Upper Deck NHL National Hockey Card Day cards while supplies last.
Here is a example of the excitement with a quote from the Upper Deck Blog:
"There are several factors that make Upper Deck's National Hockey Card Day such a favorite with collectors. First, this program is exclusive to Canada and only Canadian-born players are featured in the set so there is a true sense of national pride in putting it together. Additionally, three subsets (five cards each) showcase the top rookies, stars and legends of the NHL."
There will also be a special 16th card is available to fans as a gift with purchase. This card is of Sidney Crosby featuring him as a member of Team Canada. There will also be some very limited autograph cards randomly into packs as well of some big names that will be sure to have collectors excited.
Here is the other exciting part for a retail version!!!
"There will be a retail portion to the program this season as well. Collectors who visit a London Drugs or Toys "R" Us in Canada and make an Upper Deck purchase can receive a special National Hockey Card Day blow-up card. The five players featured will be Ryan Nugent-Hopkins, Roberto Luongo, Jonathan Toews, Mario Lemieux and Wayne Gretzky."
Here are some images!!!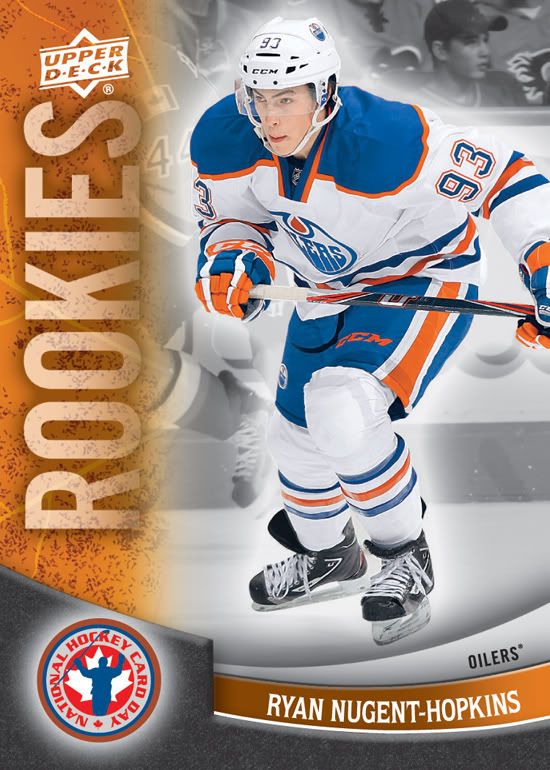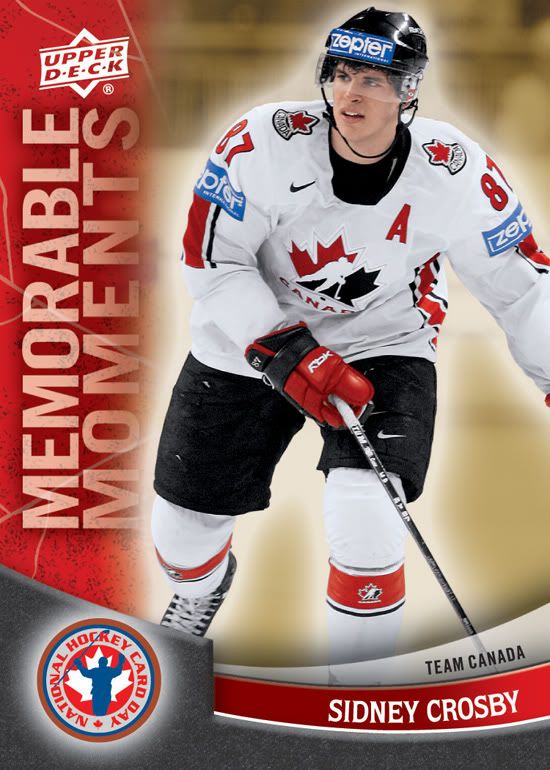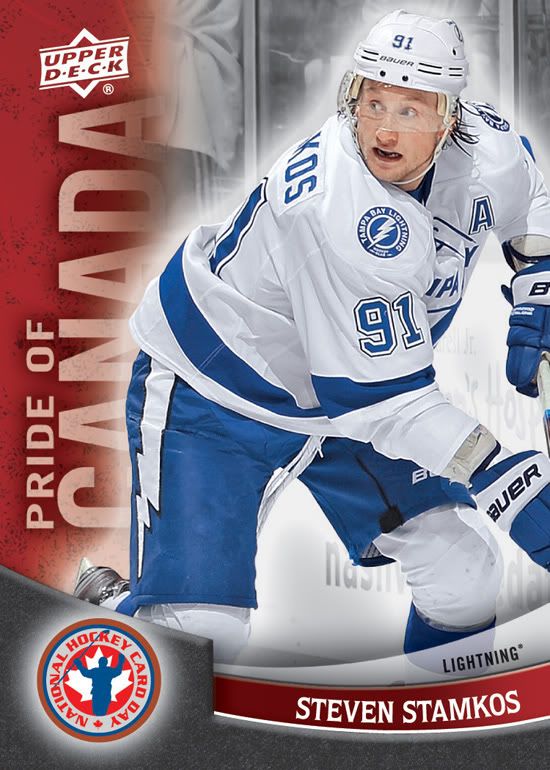 Hope you enjoyed this! Wanted to let all of you know!
Please dont delete MODS, participating stores link :
http://www.upperdeck.com/nhcd/nhcd.html