02-03-2012, 09:15 AM (This post was last modified: 02-10-2012, 07:55 AM by giantsfan.)
UD hockey day in America! UPDATE OF PARTICIPATING STORES!
Thought I would share this with all of you!!! Very exciting news!!
Since 2009, Upper Deck has partnered with Canadian retailers to put on a very successful National Hockey Card Day program where collectors can receive a FREE pack of NHL trading cards just for visiting participating stores on a specific day. The stores who participate love this promo for the business while the customers also get something in return!
But finally, we here in the US on February 11, 2012 will have a Hockey day of our own!!! These packs will be found at Upper Deck's Certified Diamond Dealers who operate brick and mortar hobby shops throughout the United States .
The American version of National Hockey Card Day will be similar to Canadian version, but with some unique twists. The program and set will be exclusive to American hobby shops and will feature top American stars, but also international stars from top American franchises. There will be some rookie content, but most of the checklist and focus will be on stars and legends. There will also be a a special 16th card of Tim Thomas commemorating his recent Stanley Cup victory as a gift with a purchase. Upper Deck will also put in some very limited autograph cards randomly into packs including some big names that will be sure to have collectors excited.
Here are some images they released: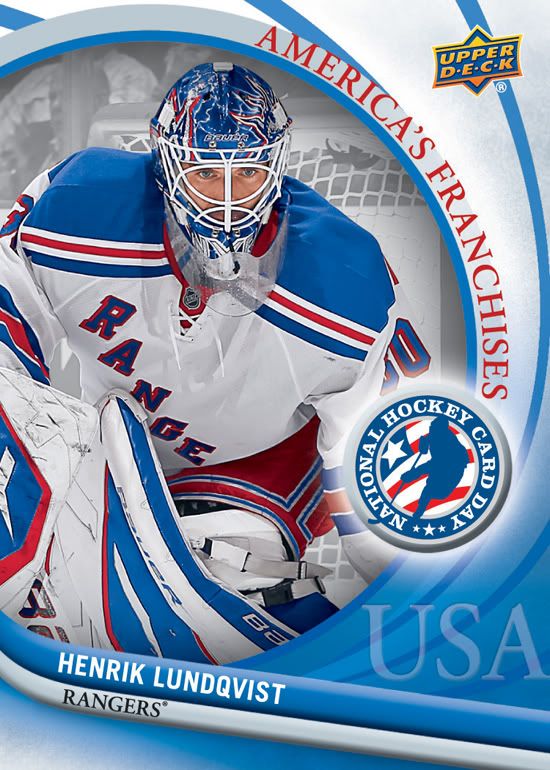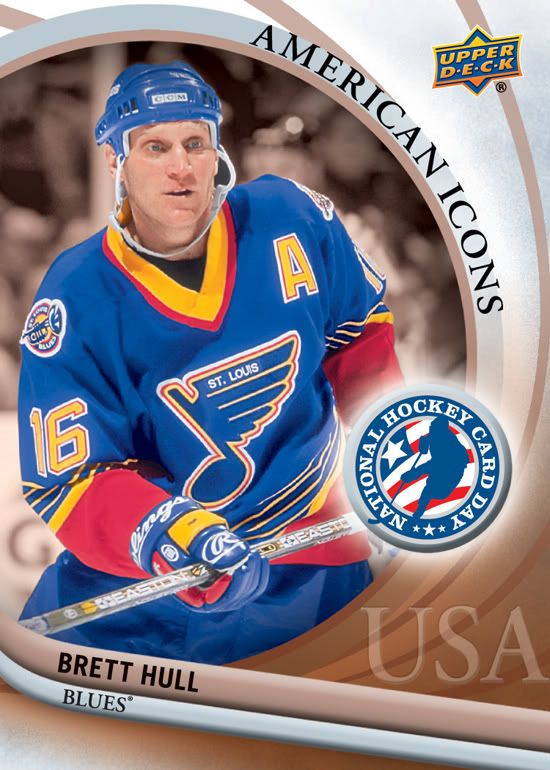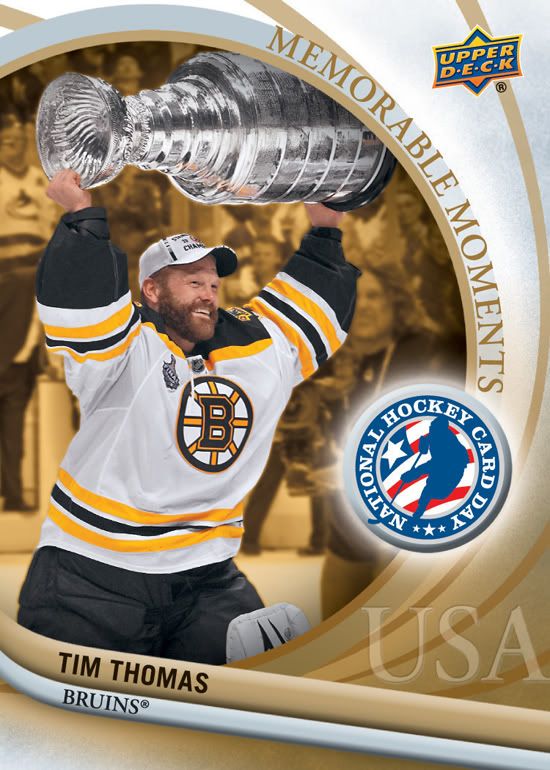 Hope you all enjoyed this. I hope to run out and get some. Are you going to?
MODS please dont delete because of link, it will help out everyone who wants to know the list of participating stores for the FREE hockey card pack day!
http://www.upperdeck.com/nhcd/nhcd.html