I have had no luck this year with blasters even though I have seen members on here do pretty well. For some reason I bought 2 more today just because I needed to rip something, and again...nothing. Think I will stop this year because my luck seems to have run dry. Last year I did great with some blasters so I thought I would try to comfort my horrible blaster breaks this year by sharing some of my past incredible blaster pulls.
Here are some of mine from the last couple of years. It's even better when you get a great hit (like this Moreno) on a blaster that was on sale for $9.99...lol.
I couldn't believe I got a book in a blaster, but I certainly would never believe I would pull a 1/1 of a great player..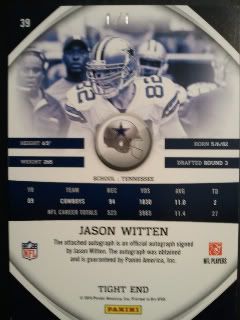 Everyone share your best blaster pulls too.