01-27-2012, 06:54 PM (This post was last modified: 01-27-2012, 06:54 PM by irbefan4life.)
A Very Game Used Day That Makes Me Feel Like "Szuper"man! (Scans aplenty)
Well, here is good ole' Bruce, your beloved IrbeFan4Life, back into posting a show and tell thread after a one-month long absence from that.
I started a sale thread over on SCF before Christmas in order to pay for some Christmas gifts. It was a success. After that went over so well, I spotted an epic piece of memorabilia for my #2 collection (#2 not because it is crappy, but because it is behind my Arturs Irbe one). After continuing the thread and selling off several cards, I have finally managed to get my dream item:
These...no, they are new into the Szuper PC, but the gold is shown right afterwards.
2002-03 BAP Memorabilia Atlantic City Expo #/10 (x2)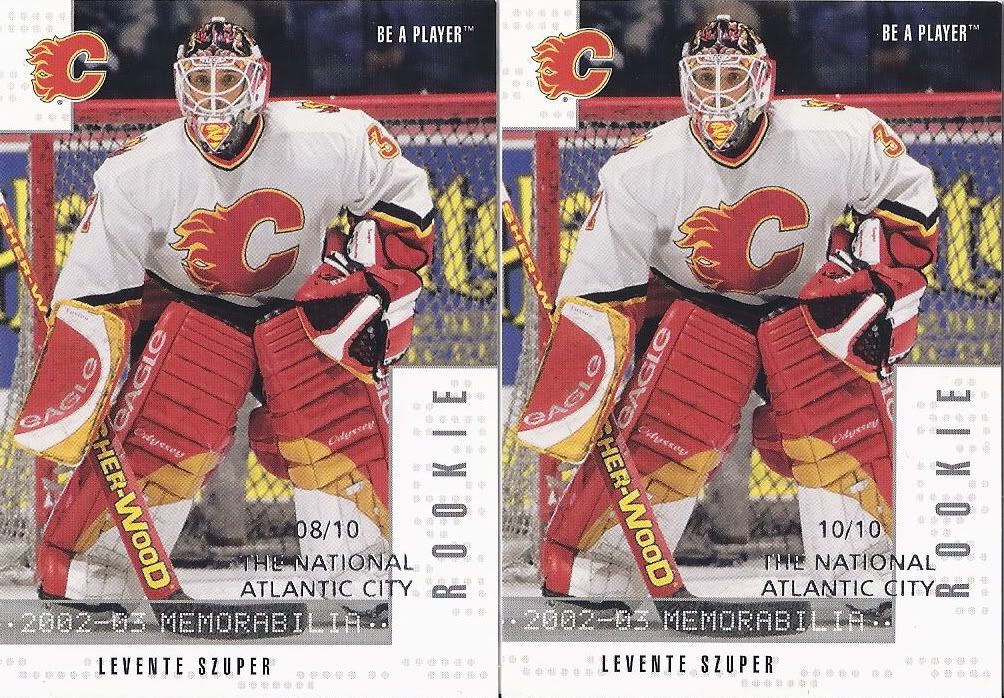 Now this is where the point of such a prolonged sale thread is made. It is in the success of my sales and with the kindness of other members that this cornerstone Levente Szuper PC day is upon me. Here it is, after an age-old hunt, a Levente Szuper game-used jersey. This Set 1, Saint John Flames home jersey was worn by Szuper in his first pro-season in North America (2000-01). It lasted through many games and faced many a shot...and it is also Meigray certified. So, do not avert your eyes, for this light will not blind you, it will enrich your day.
Notice the saturation of puck-marks on it, a dream come true as I slowly take the step away from cards and into the world of GU memorabilia.
Front: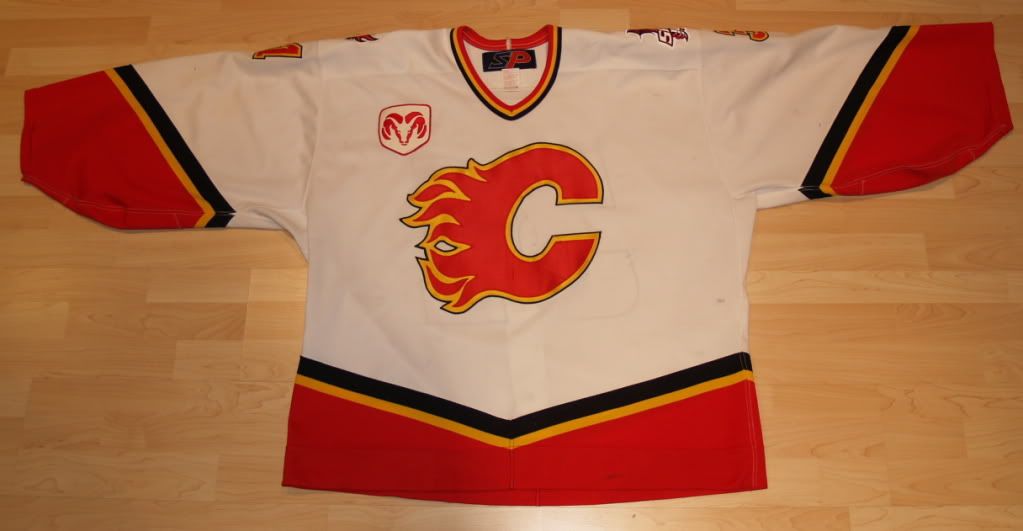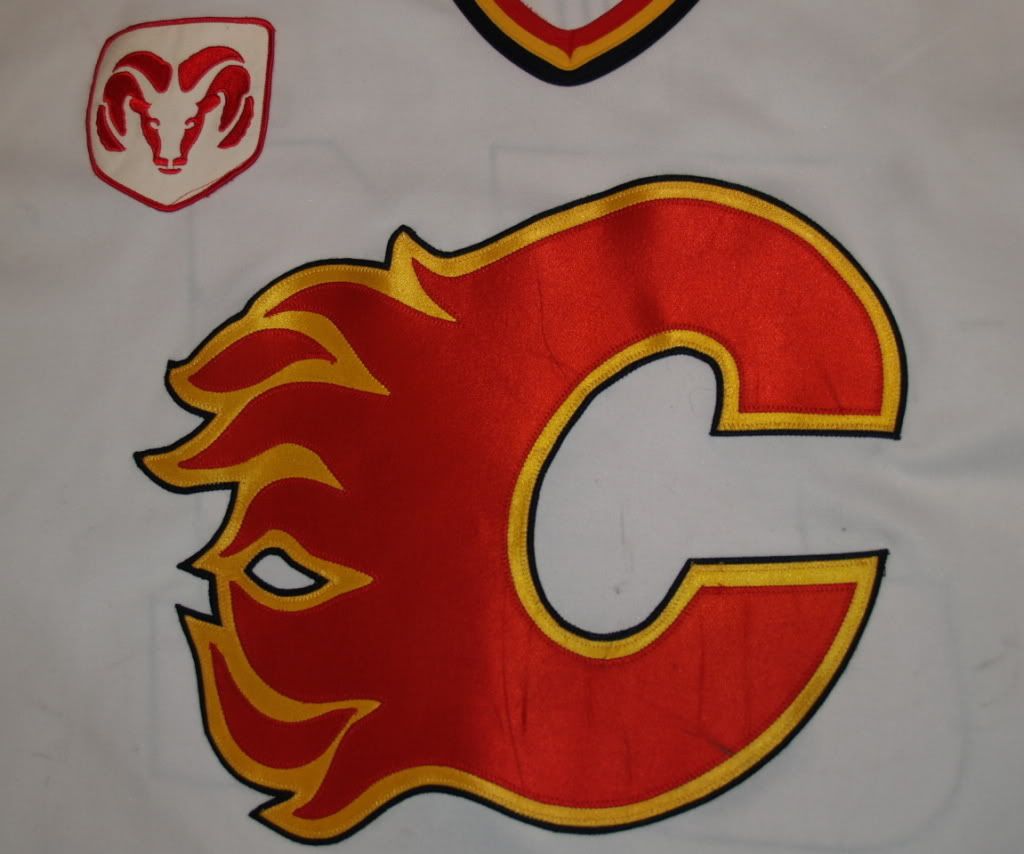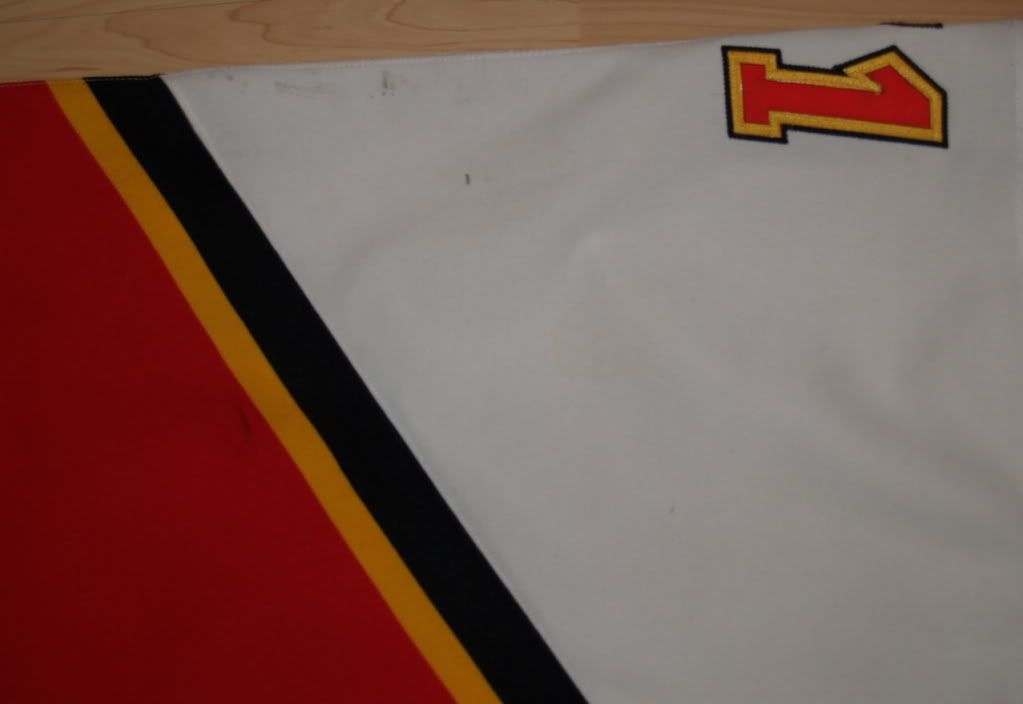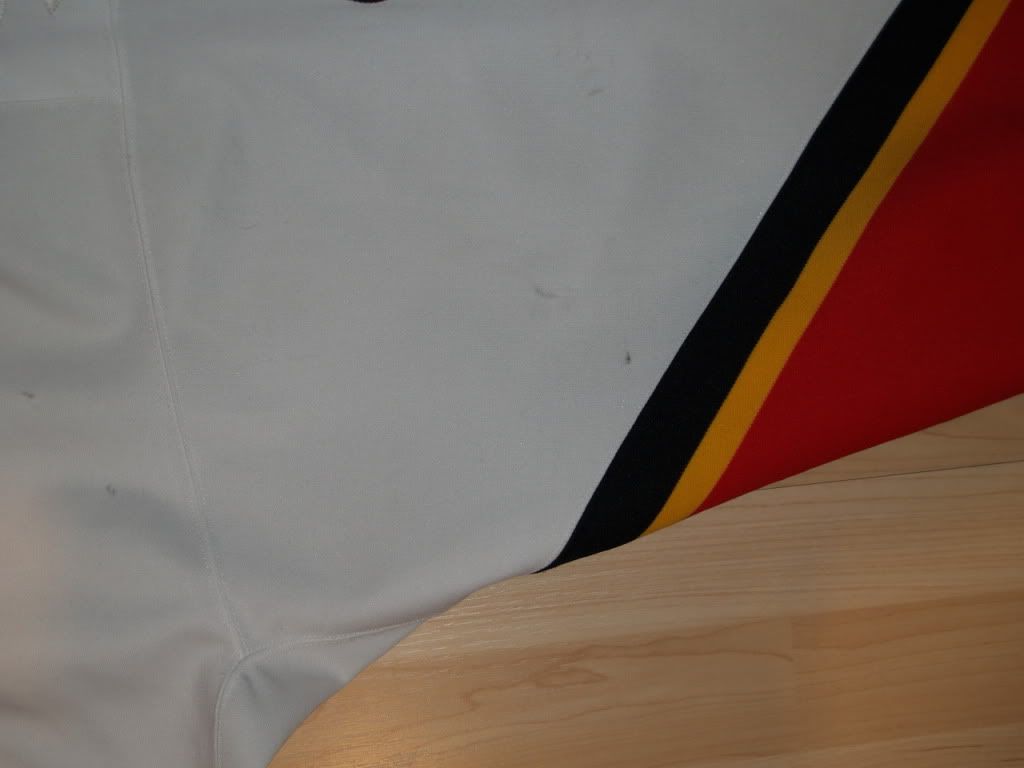 Back: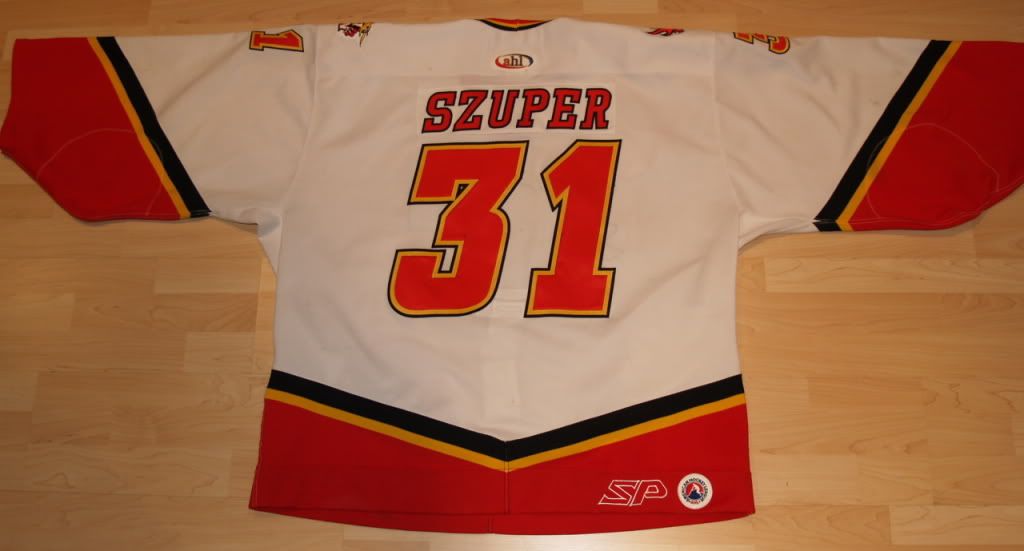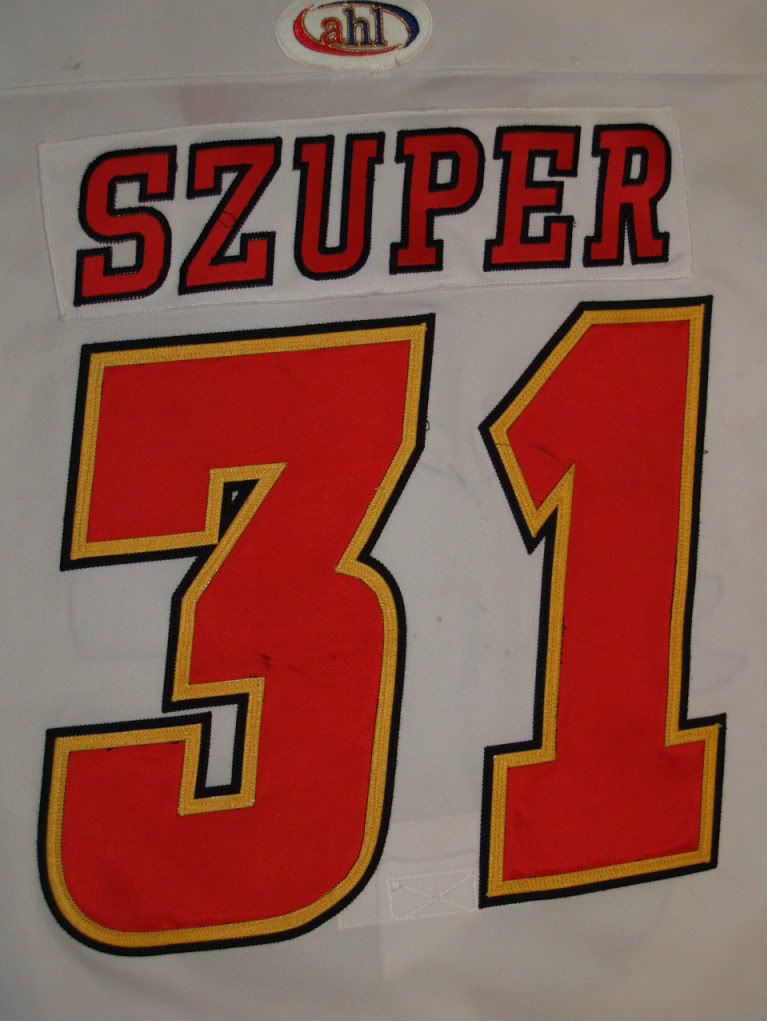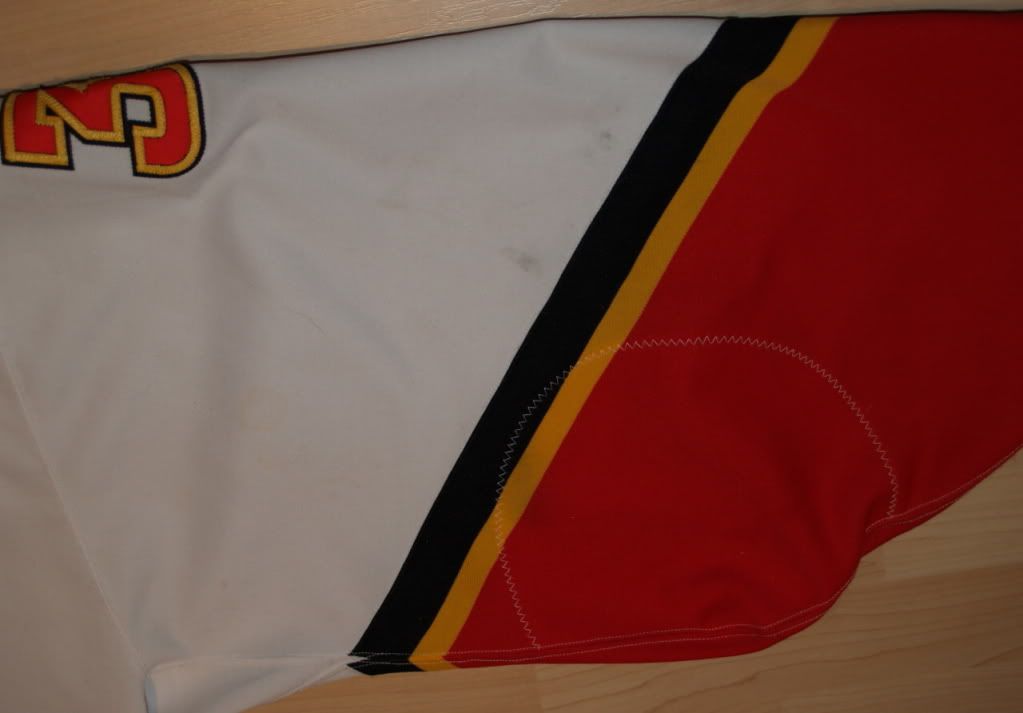 ---
Shoulders: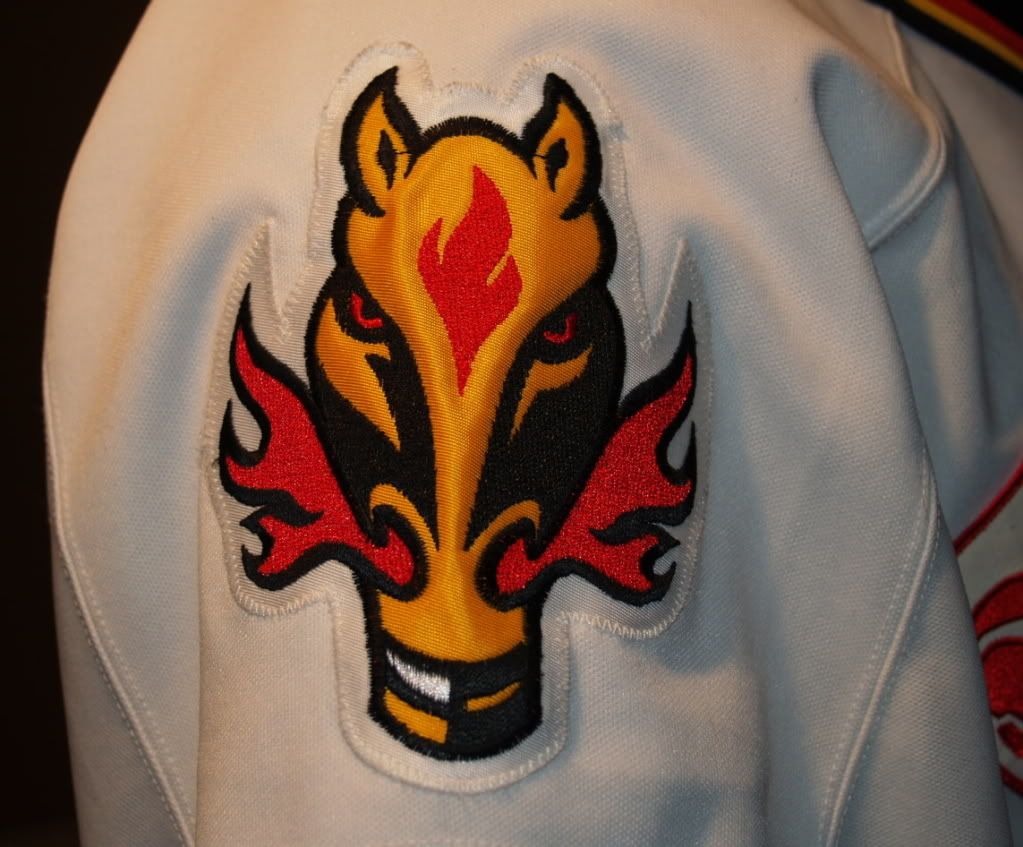 Comments are more than welcome since this quest for Szuper GU has been a long one. Thanks to everyone who bought cards from me, you made this possible!
SUPER-BANNER BY THA PENGUIN
Collecting Irbe Items from 1980s to 2009
My Goaltending Museum:
http://bcgoaltendingmuseum.weebly.com/