01-08-2012, 10:07 PM
RE: Tebow collectors!
(01-08-2012, 09:54 PM)

kylebucksfan Wrote: He did look good today. It he could play consistanly would be a "believer" but what I have been trying to say this whole year is. He hasn't won them by himself. I haven't heard anyone give credit to the solid D. Or even Willis Mcgahee. He doesn't do it himself. I am certainly a believe in the Denver D. If B Dawk was there. It would be amazing. Long story short, tebow, please start to play like this consistantly, and media. Give credit to the rest of the team. It isn't all "Tebowmania"
I have been perdy vocal about their defense in the past, however your right the media does let all the light shine on tebow. I think this plays to the teams advantage though as the defense doesn't get alot of film clips that can be sampled in the video rooms probably. It has a postive impact for sure and as long as thats all people look at in the media, the rest of the team probably dont care as long as they win.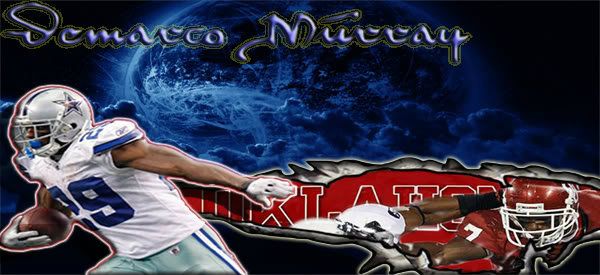 PC: Dez Bryant, Felix Jones, Demarco Murray.