Share Thread:
12-14-2011, 12:45 AM
HEY GUYS!!!
Just stopping in to say hi and seeing what's up with everyone! Been real busy and running myself crazy but it's all been fun! Hope everyone is still collecting their good stuff and hanging on to those Berrys for me :DDD


P.S. I've got a few new Berrys and some other stuff here and there but just haven't scanned and added them yet.

And Panini sent me another Initial Steps autograph redemption of Dez Bryant from Limited this past week that I redeemed months and months ago when I was still on here every week. I traded the first one but now it's like I never even traded it because they sent me another one!!! lol Has this happened with anyone else? What should I do, if anything?
---
http://s53.photobucket.com/user/saintslu...raphs%20PC
12-14-2011, 01:12 AM
jncdrew
Sr. Member


Posts: 4,097
Joined: Aug 2010
RE: HEY GUYS!!!
Send it over to me as a freebie for a Christmas gift. Yeah, that sounds like a FINE idea!
---
12-14-2011, 02:07 AM
RE: HEY GUYS!!!
wow thats perdy cool, lucky devil!
---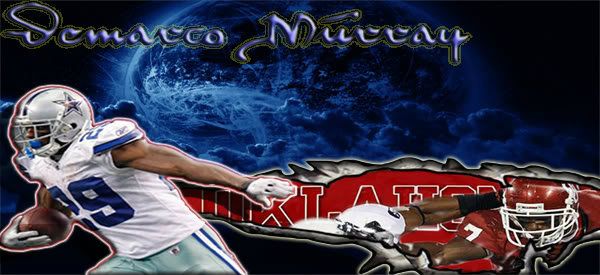 PC: Dez Bryant, Felix Jones, Demarco Murray.
12-14-2011, 02:12 AM
(This post was last modified: 12-14-2011 02:14 AM by bakerman8419.)
RE: HEY GUYS!!!
I think Ricky Williams 34 is doing that set. She may need the Dez Auto.
---
Nevermind she has Dez already!!!
---
Unique Cards:
Dolphins - 6000+
Marino - 2140
Zach Thomas - 869
Jason Taylor - 749
Lamar Miller - 341
12-14-2011, 07:03 PM
dfcj1499
Member


Posts: 2,054
Joined: Dec 2009
RE: HEY GUYS!!!
hold it for ransom until you get whats owed
---


by Rogue
PHOTOBUCKET
http://s889.photobucket.com/albums/ac98/...rini_2010/

MY HESTER COLLECTION
http://s889.photobucket.com/albums/ac98/...%20HESTER/
User(s) browsing this thread: 1 Guest(s)