11-26-2011, 07:55 PM (This post was last modified: 11-26-2011, 07:56 PM by march22collector.)
WANTED 2004 Justifiable Josh Fields Printing Plates Black & Yellow
I have the following printing plates from 2004 Justifiable: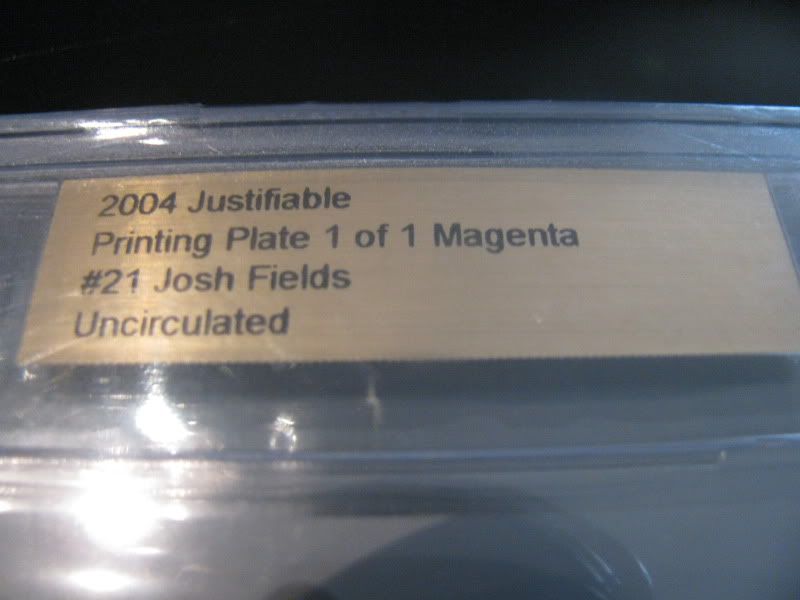 I'm currently looking for the BLACK and YELLOW printing plates.
If anyone happens to know where they are for sale at, knows who owns them, or knows any other information about their whereabouts I'd appreciate the info. I'd like to add both to my collection.
Thanks!