11-05-2011, 05:17 PM
Aaron Hernandez Rainbow minus Super (and some extras)
Just finally got my gold the other day, still seeking the super. Want to do the autos to but the 180 price tag on the gold auto /10 was steep, plus I don't know if there is a super auto.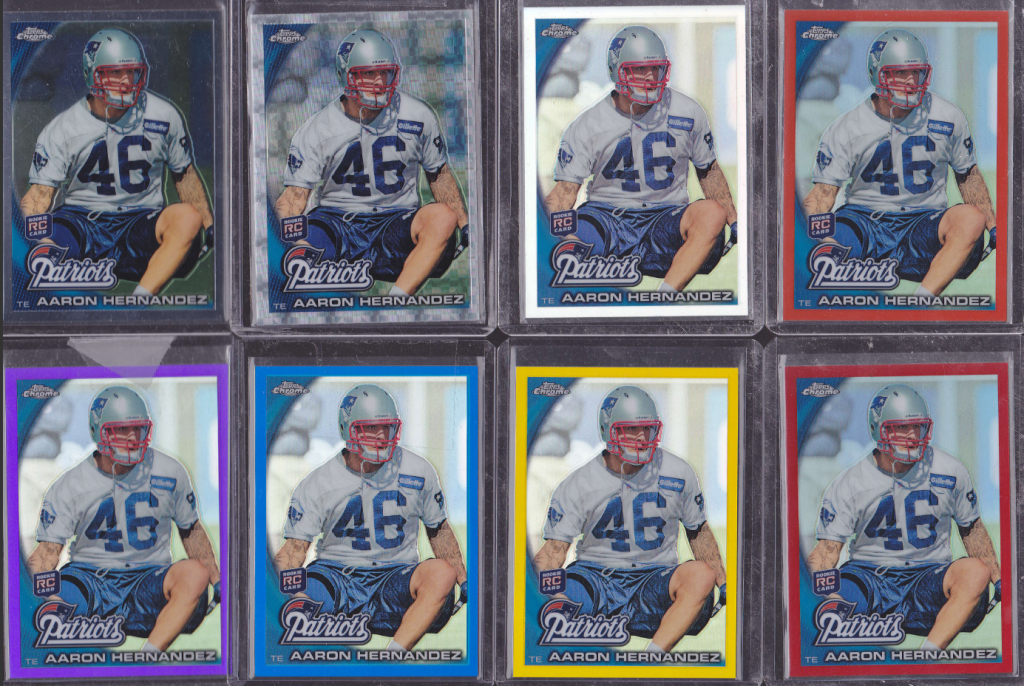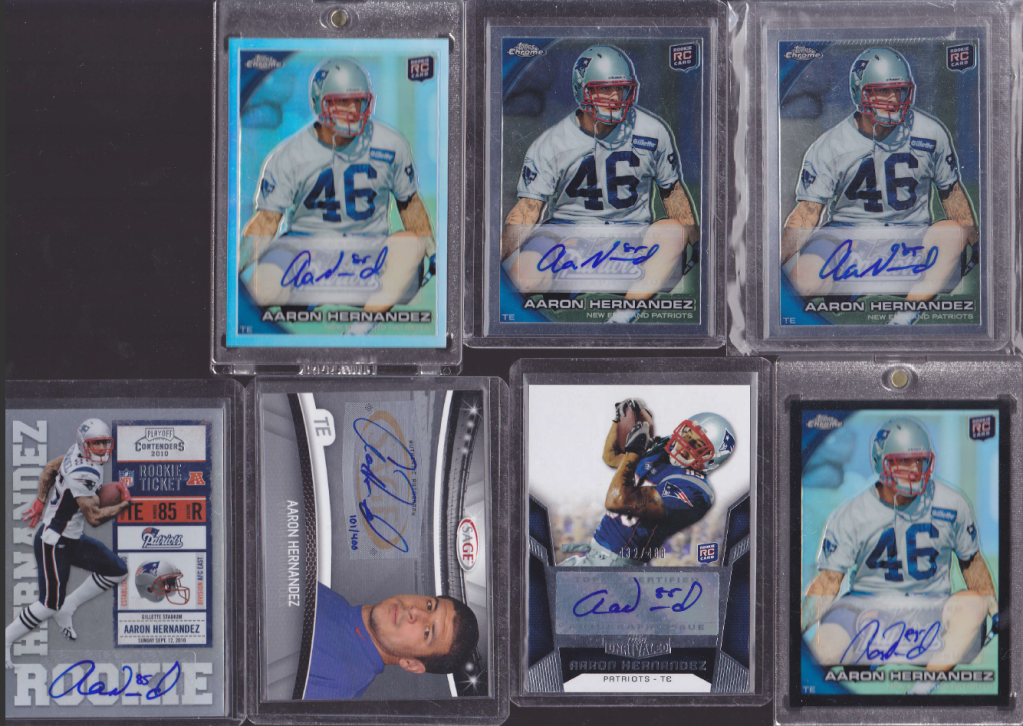 Will eventually do the same with Gronk.
Its a shame Hernandez isn't in 2011 Chrome, better then most the TE's in the damn league
Thanks for looking!
I collect Rob Gronkowski and Aaron Hernandez, Patriots and Red Sox