09-28-2011, 09:27 PM
Alex Wilson Rainbow set Fs/Ft
Here is Alex wilsons rainbow rc set from platinum.
Alex Wilson is in Triple A for the Red Sox and shold be called up soon.
1/1, /10, /99, /199 and base refractor autos.
Looking for:
Felix Hernandez
Randy Johnson
or something I can use.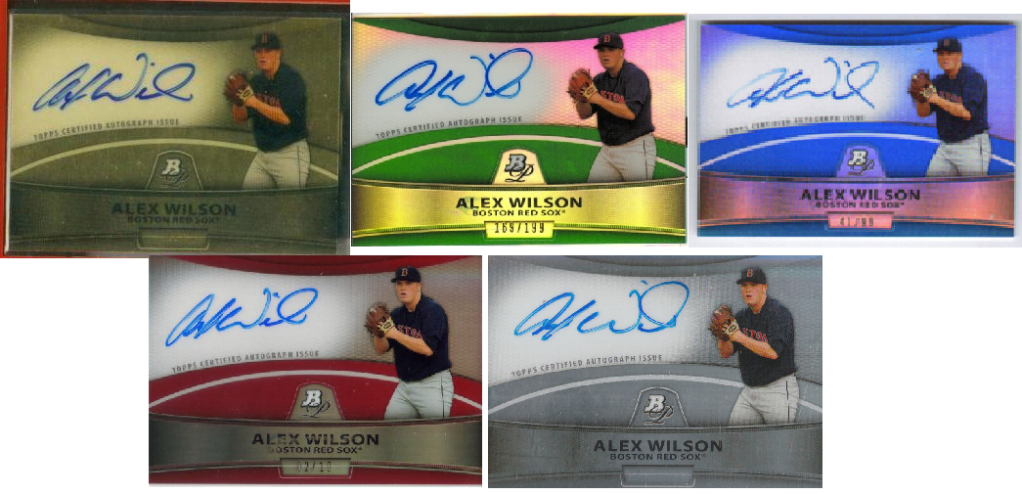 Collect: Aaron Rodgers, Mike Evans, & Felix Hernandez,
"2 rules for success. #1 Dont tell them everything you know."
http://photobucket.com/4TRADEFAVRE3MVP