08-28-2011, 07:40 AM
Thought I'd show this off here too....
If anyone hasn't noticed.....I'm incredibly excited about picking this up.....I've posted it everywhere haha.....I'm still in shock that I got it so cheap.
So I was browsing eBay looking at cards I THOUGHT I could never afford.....my search was "1948 Spahn" to look at Warren Spahn RCs....so anyway, I came across this beautiful card: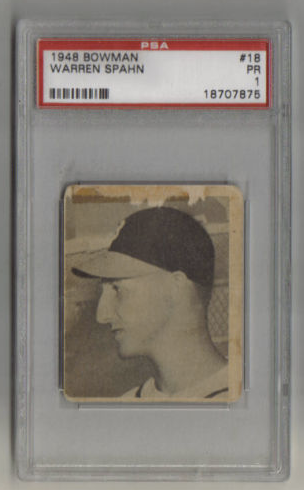 And then I saw the price......$33 WITH FREE SHIPPING.....I bought it immediately.
I know it's in fairly rough condition, but I'm a college student with a very limited budget, so it's all I can afford.....and at that price, I couldn't turn it down.
I also came across this one, and ended up winning the auction at $3.25 + shipping: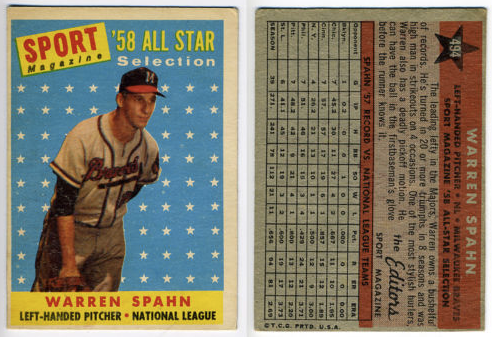 It's pretty off-center.....but it's a PC item, and it was a great price, and it has above average corners, so I'm happy to pick both of these up.
It's about time I had some good luck.....how did I do?