08-20-2011, 08:56 PM (This post was last modified: 08-20-2011, 09:40 PM by bosoxfan1971.)
Yard sale pickups for trade, with scans Nolan Ryan - Hank Aaron
Hit a yard sale last weekend. Had 4 shoeboxes for $10 each. First one I open is full of Nolan Ryan cards. I figure early 80's through mid 2000's. Grabbed that puppy. 2 of them a bunch of commons. Last one a bunch of star names, and some cards in top loaders. I have scanned the best of the bunch, but have added several hundred cards to a folder Yard Sale 8-13-11. All are for trade.
Hank Aaron 1974 Topps Beautiful card, slightly off top to bottom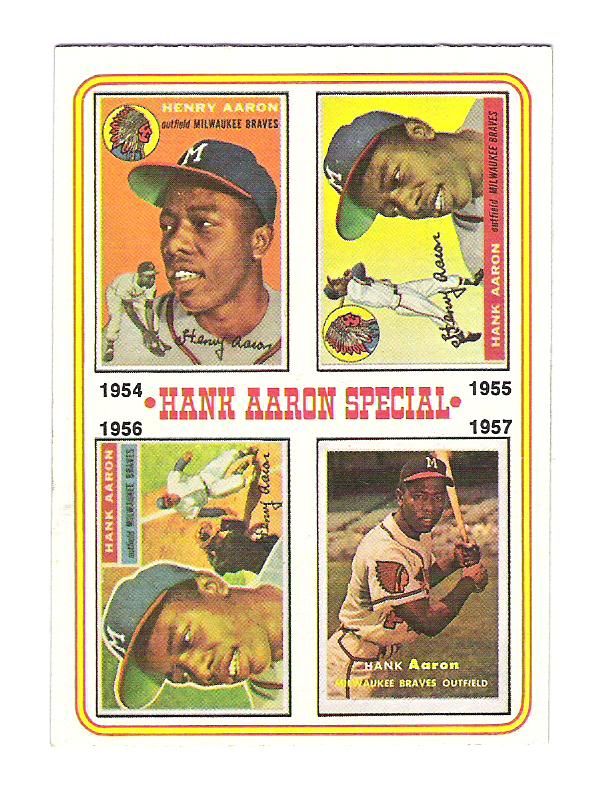 2 Nolan Ryan 1974 Topps cards. You can see the condition.
4 Nolan Ryan 1975 Topps cards. Worst ones of the group.
2 Nolan Ryan 1977 Topps cards.
3 Nolan Ryan 1978 Topps cards. The Record Breaker is in great condition.