07-27-2011, 11:41 PM (This post was last modified: 07-28-2011, 02:54 PM by rockinrobyn0007.)
2 2010, psa/dna hof allstar edition autos ft fs. scan.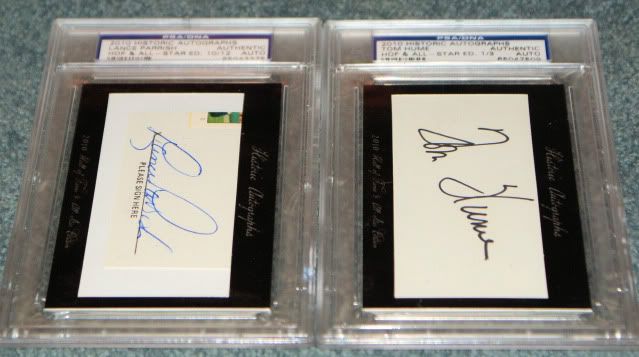 tom hume reds pitcher auto. 1/3
#2 lance parrish auto. tigers catcher, said to be one of the best catchers.. 10/12. looking for good tulo auto. or sell.
TULOS THE MAN, [