07-09-2011, 07:28 PM (This post was last modified: 07-09-2011, 07:30 PM by iamralpho.)
High End Trade Thread (SCANS)
I am stuck at work, all weekend, so I did another trade thread. Hoping to move a ton of these this weekend. If you want any of them, in a lot, we can discuss it through PM.
Some are PC, and will be tougher to get then others.
The Harper I would need either cash or a Michael Jordan or Willie Mays AU type combo, but I would love to move it.
The Utley, Williams, Sandberg, Ripken I would need ONLY a 1 for 1 trade, preferably another Utley, Ripken or Sandberg.
I would like to trade up these autos.
THE PUJOLS AUTO IS ONLY AVAILABLE FOR ANOTHER PUJOLS AUTO.
Cards I am looking for:
2010 Topps Chrome USA Autos
Tyler Anderson
Alex Dickerson
Mikie Mahtook
George Springer
Kyle Winkler
2010 Bowman Draft Auto
Albert Almora
Red Sox Autos (Lester, Gonzalez, Crawford, Ortiz, Beckett, Pedroia)
Logan Morrison Autos (That I do not have) 2011 Topps, 2008 Prime Cuts, 2008 Elite, 2008 Playoff Contenders,
Nick Markakis Autos (That I do not have) 2011 Gypsy Queen, 2007 Triple Threads, 2008 UD Ultimate GU/AU, 2008 Triple Threads, 2007 Turkey Red, 2009 Ultimate Collection, 2009 Piece of History GU/AU,
Phil Rizzuto AU
Dustin Pedroia Elite RC AU
Chris Archer Platinum AU
Andrew Miller SP Authentic Letterman AU
Yovanni Gallardo SP AUthentic Letterman AU
Matt Cain 2010 SP Authentic Letterman AU
Aramis Ramirez SP Authentic Letterman AU
Dan Haren Letterman AU
Chad Billingsley SP Authentic Letterman AU
Robin Roberts AU
Eddie Murray AU
Anthony Rizzo Bowman Chrome AU
Jedd Gyorko Bowman AU
CC Sabathia 2011 Tribute or 2010 Triple Threads AU
Willie Mays AU
Ted Williams AU
I am looking for these cards for the autos I already have, hoping to upgrade to them
Rod Carew GU/AU
Cal Ripken GU/AU
Chase Utley 2011 Tribute GU/AU
Ryne Sandberg GU/AU
Mike Schmidt GU/AU
Jim Palmer GU/AU
Tony Gwynn GU/AU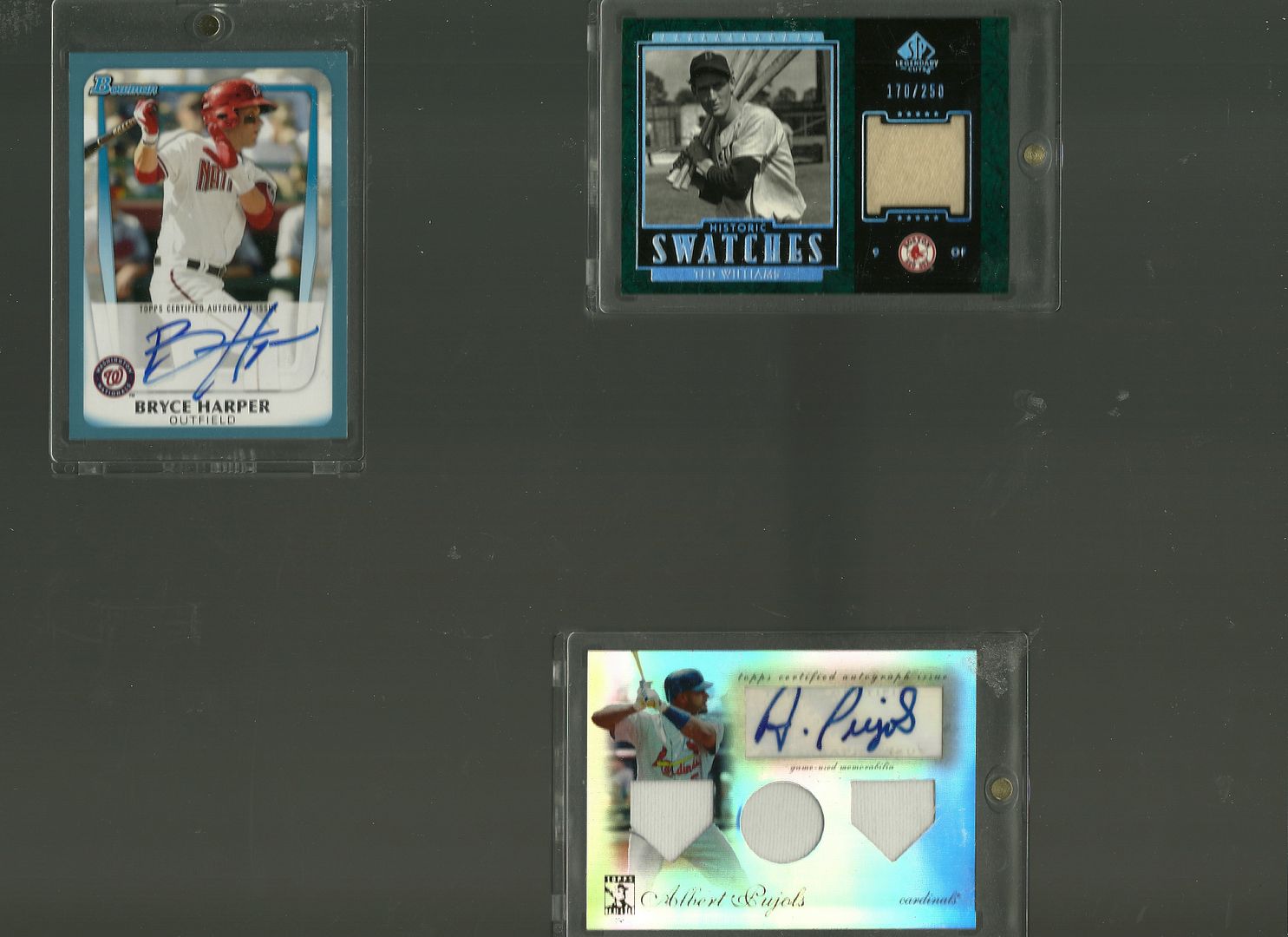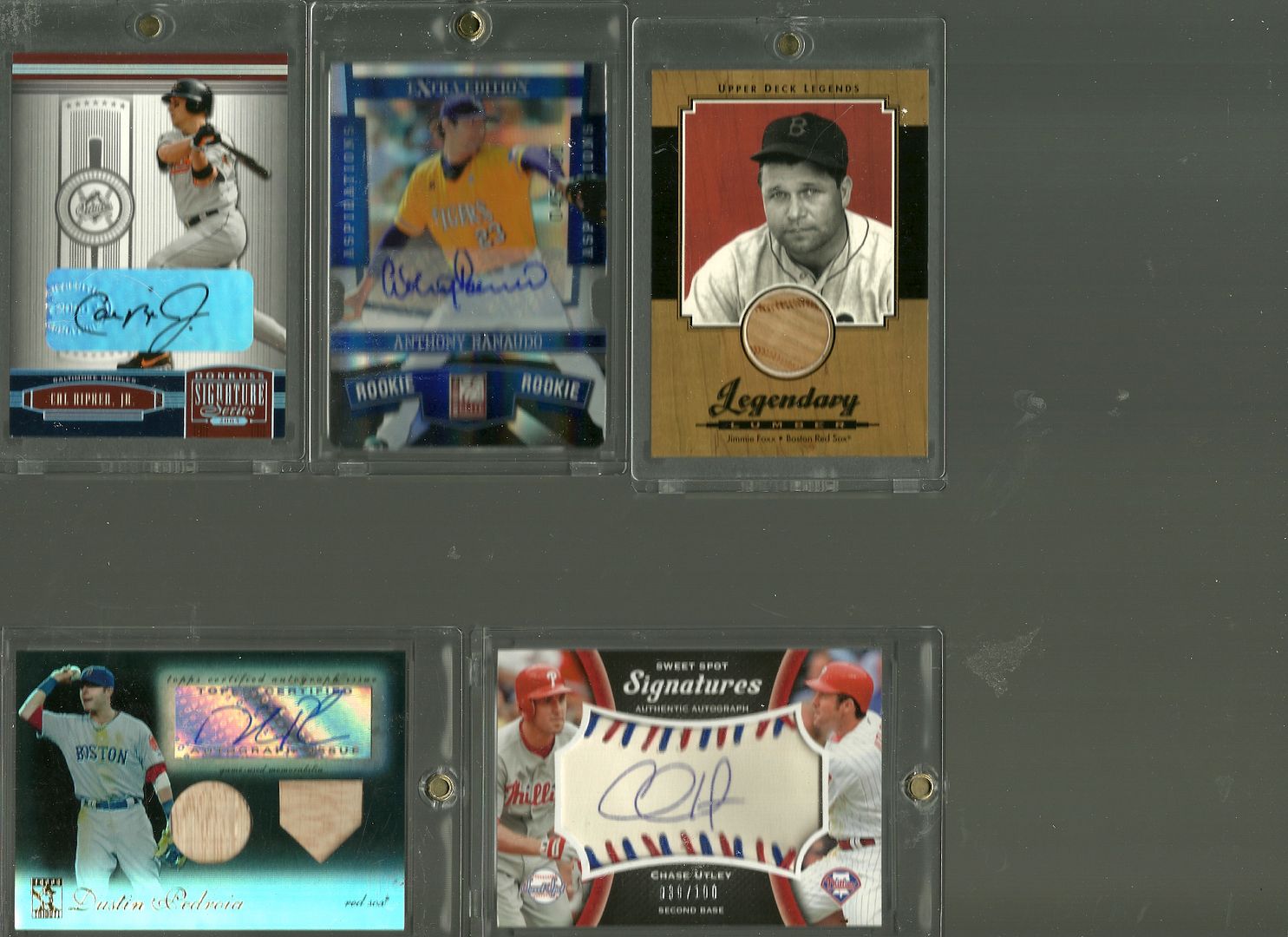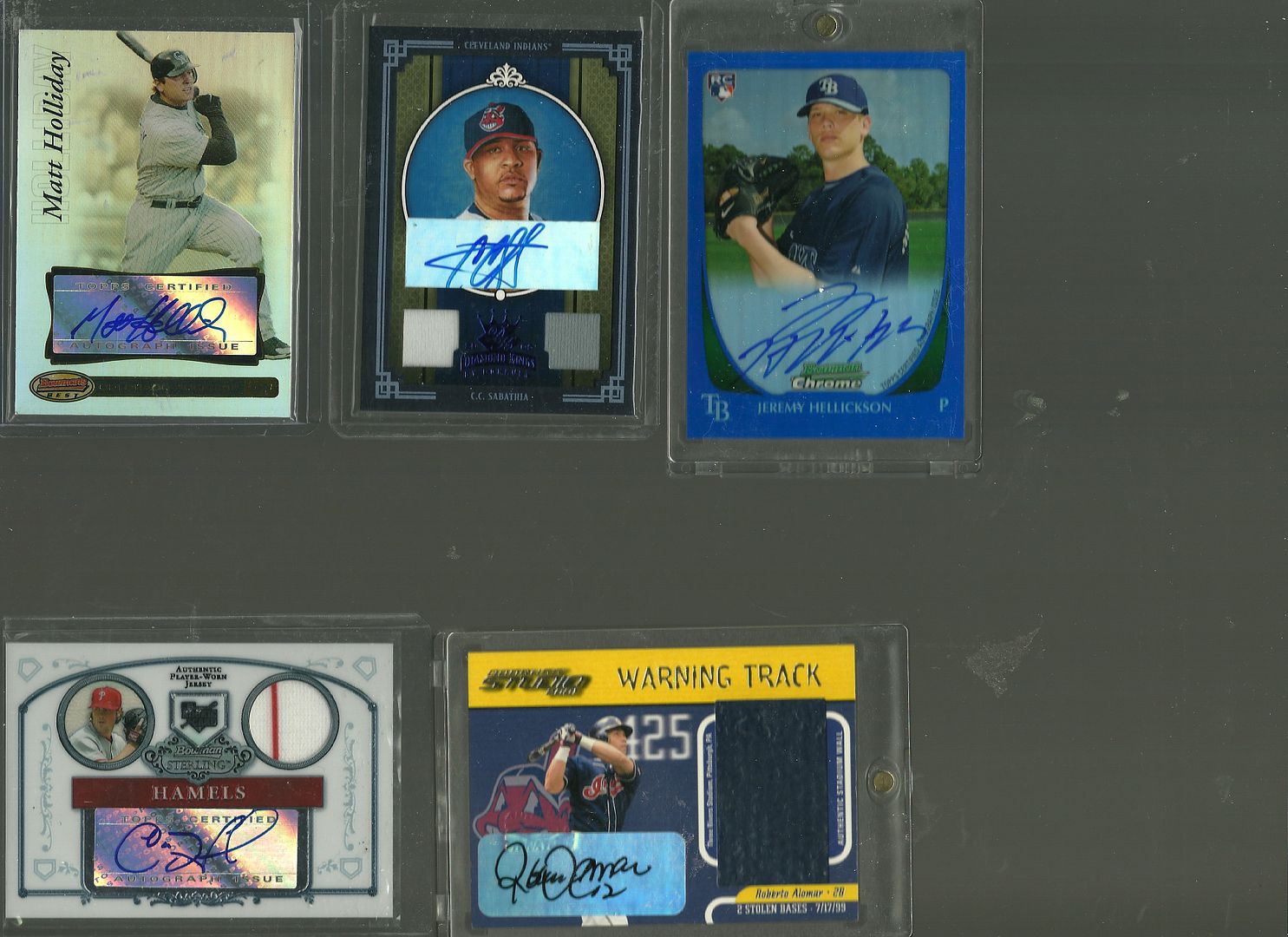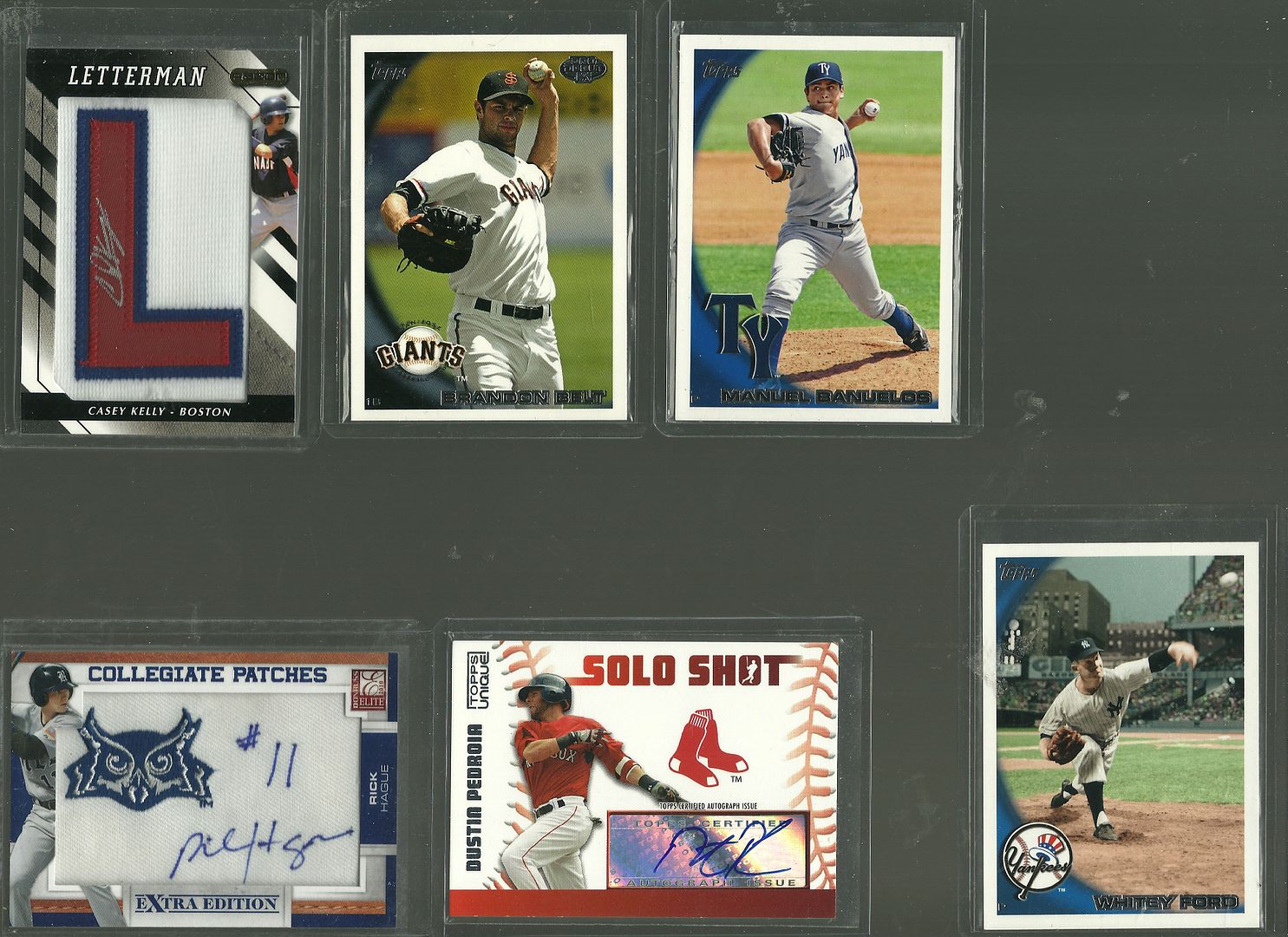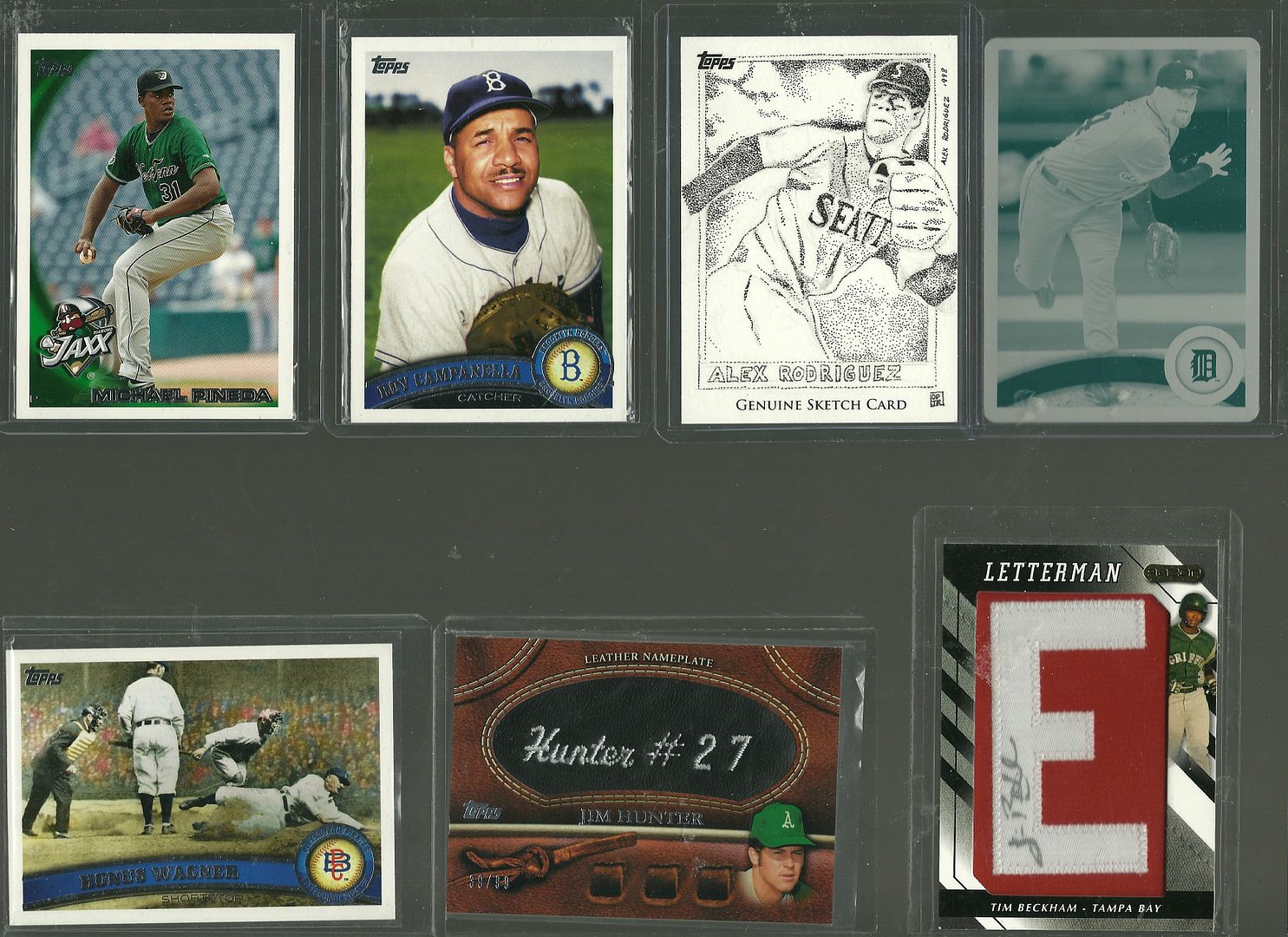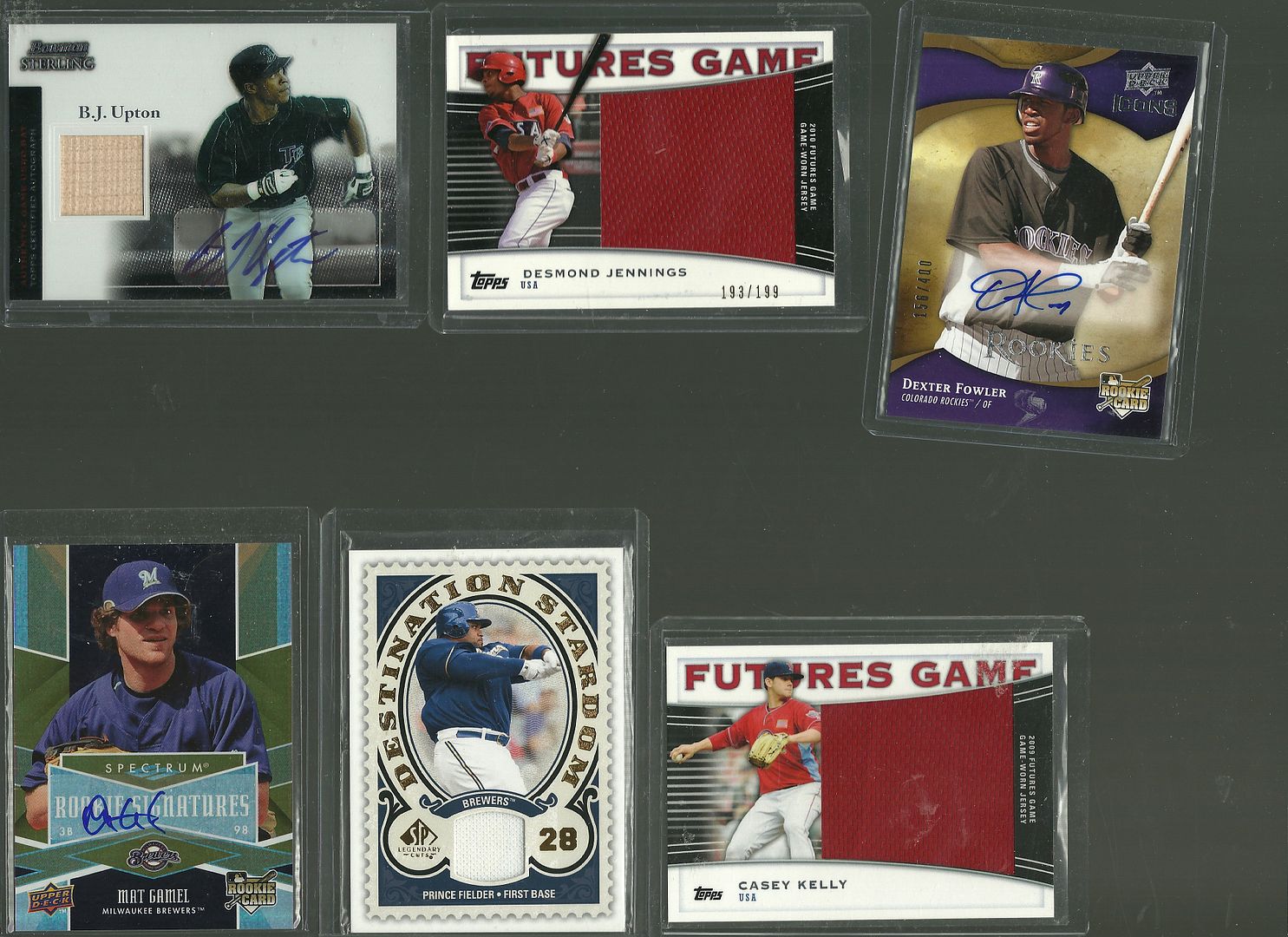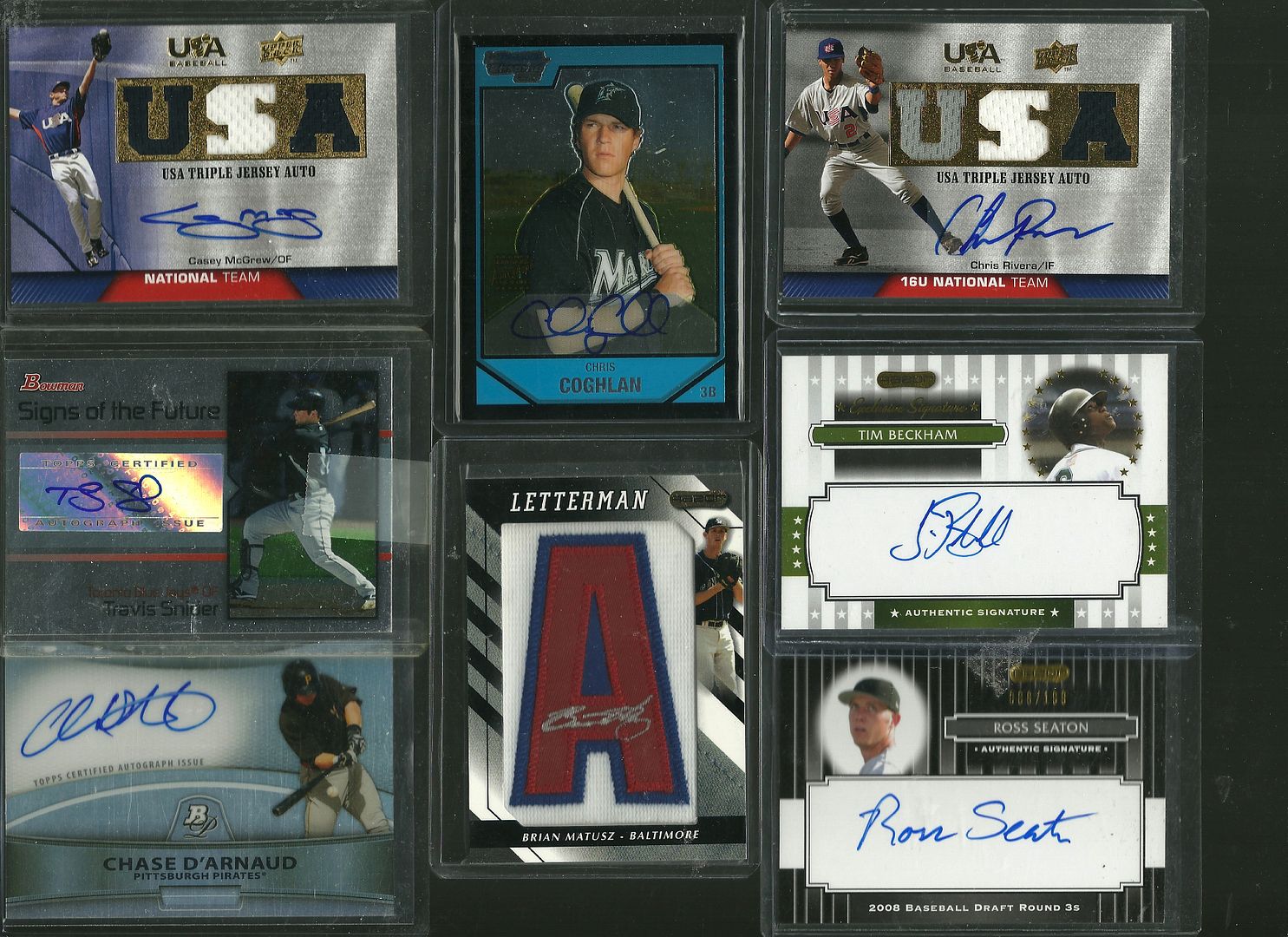 ---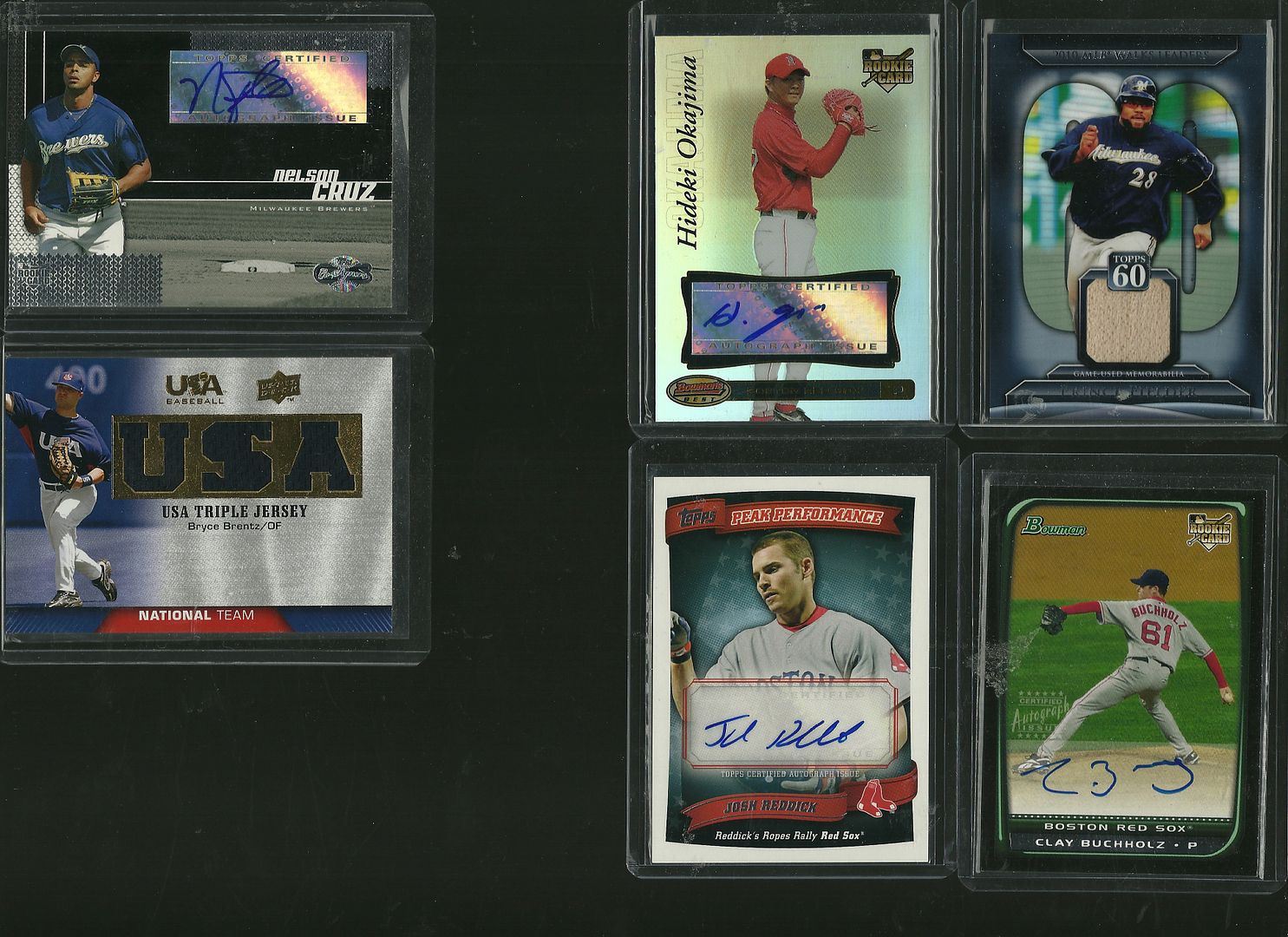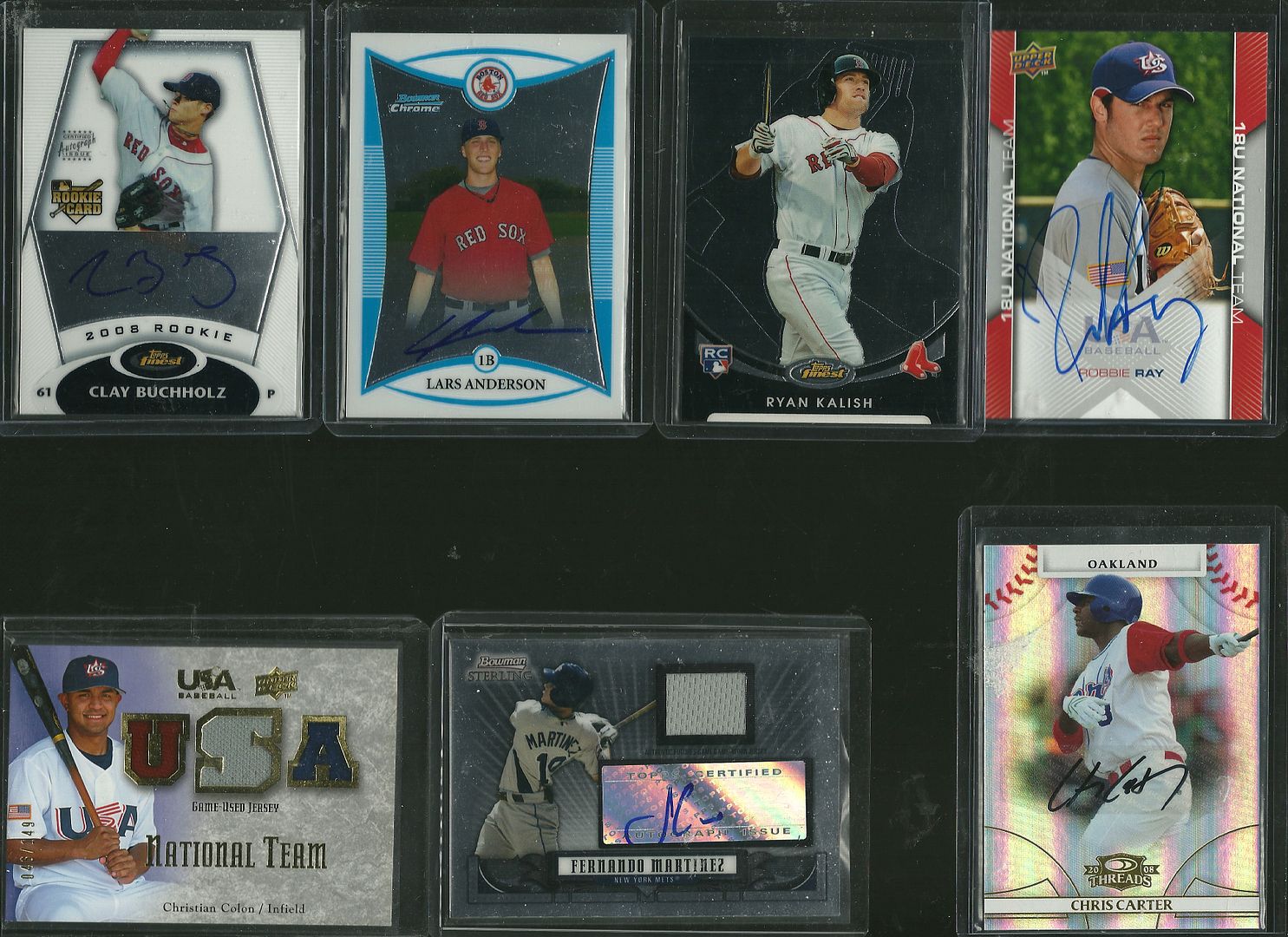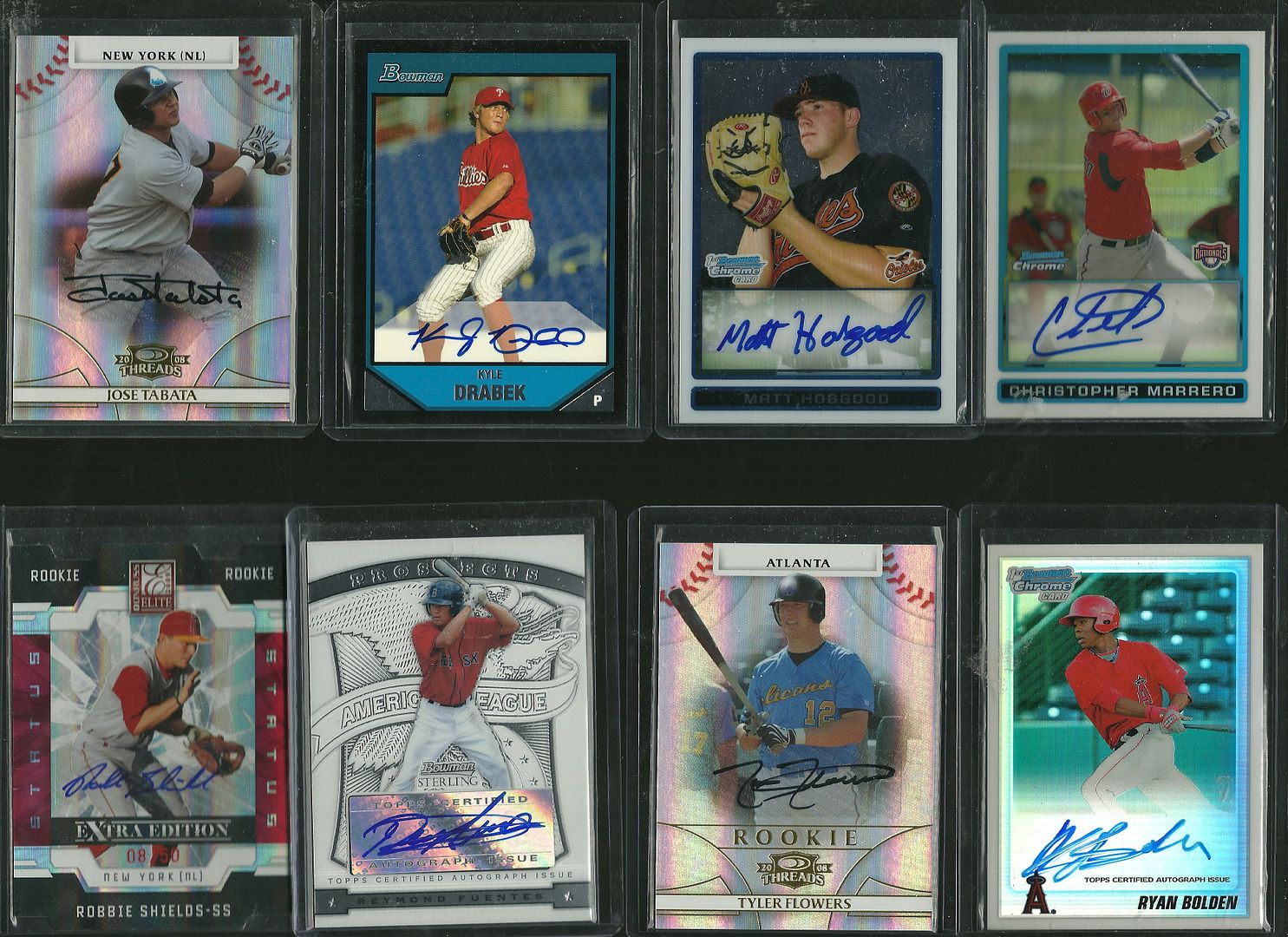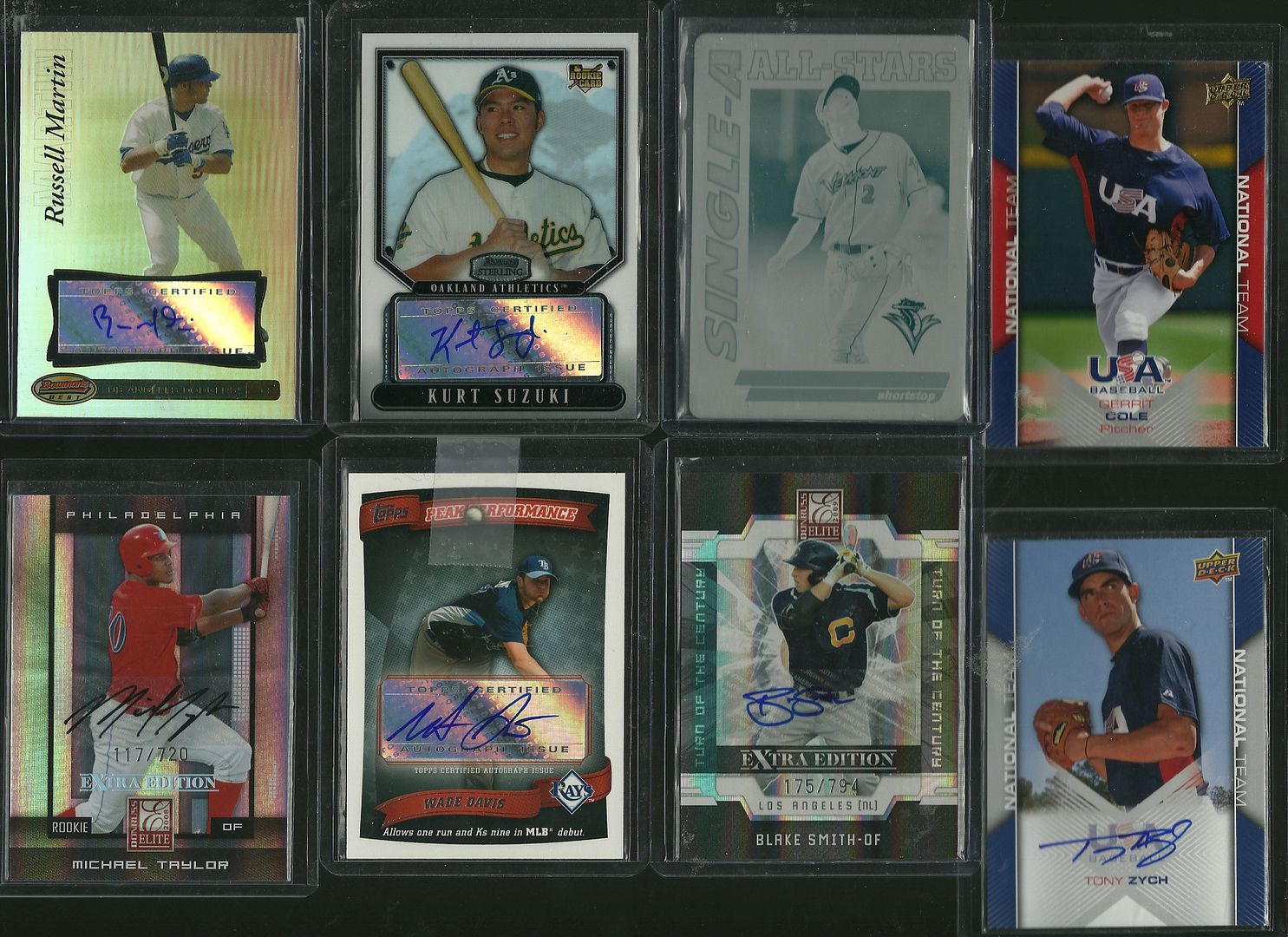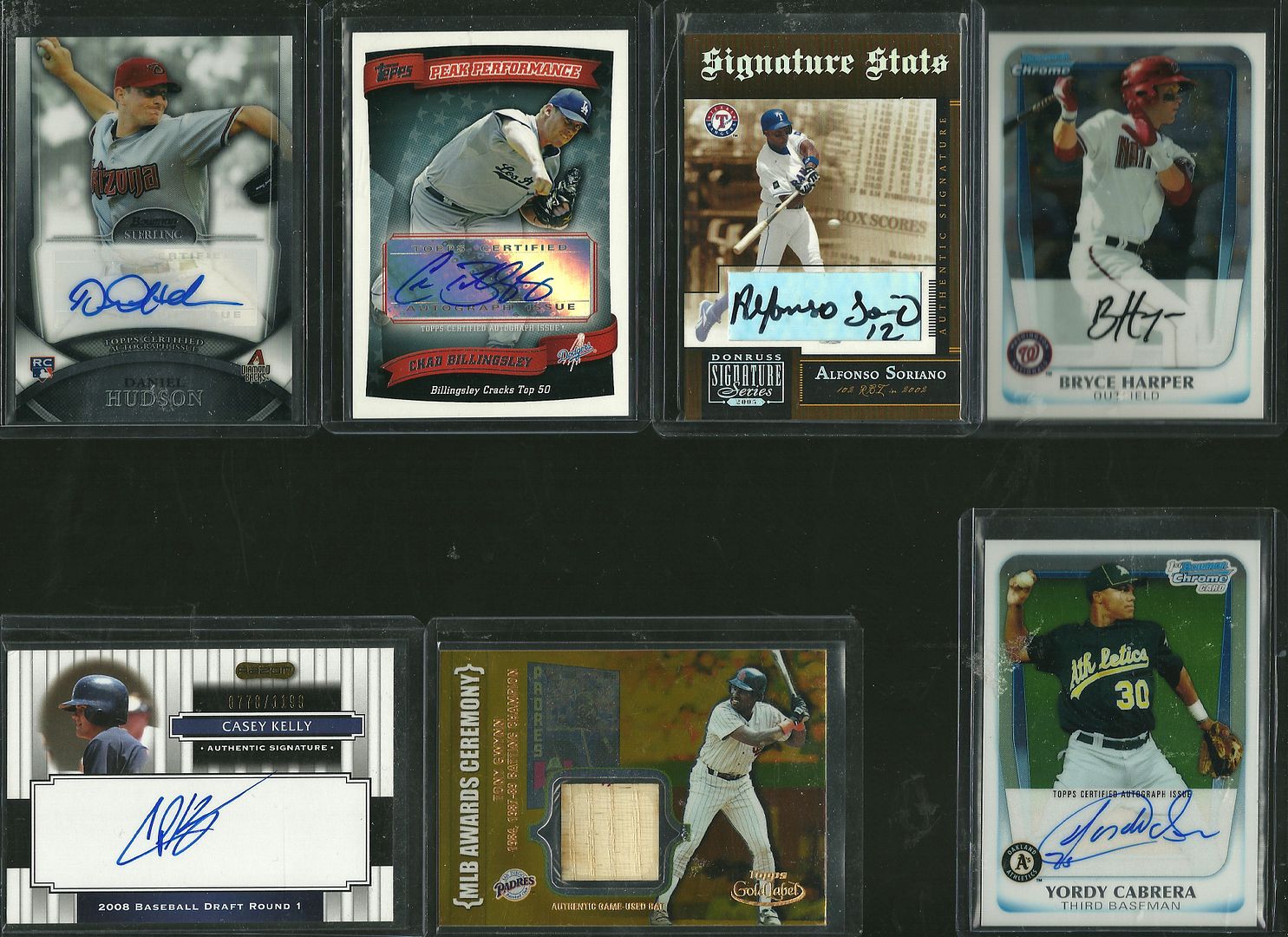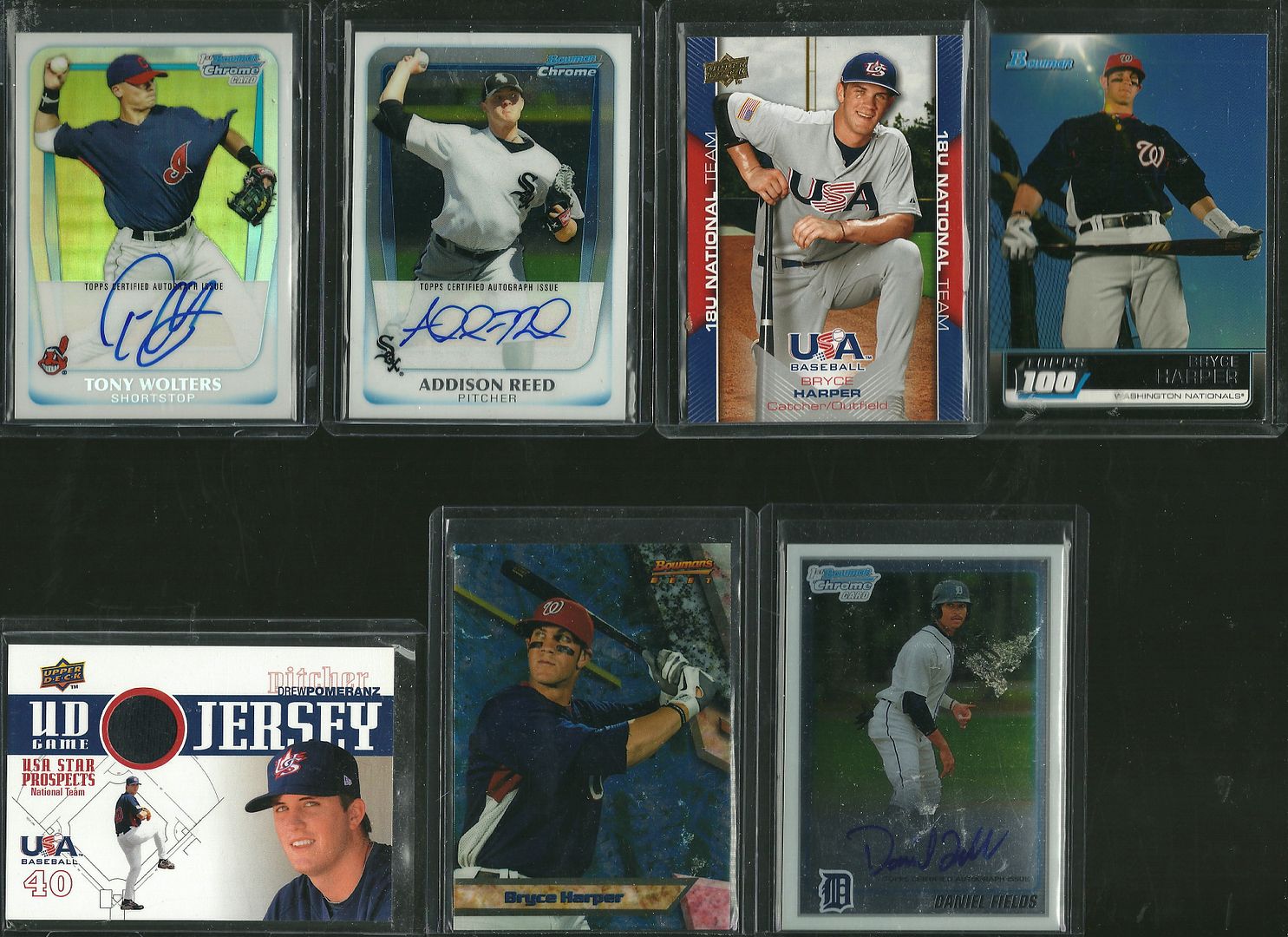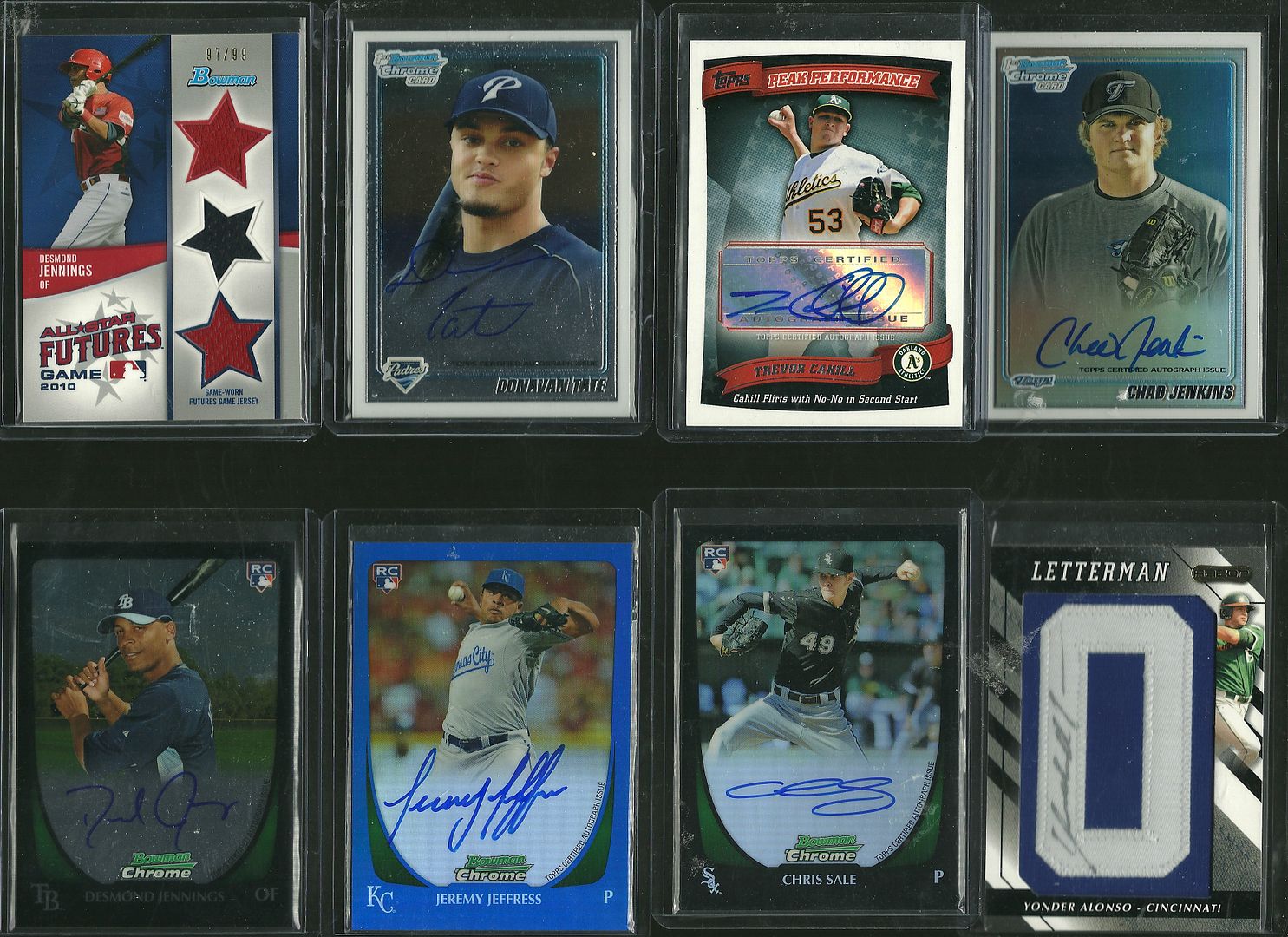 If you are going to ship in a plain white envelope, please let me know before shipping unless agreed upon beforehand.

If you do not have more than 25 trades, you are sending first! Or else,
sorry!