07-09-2011, 01:26 AM
2010 Plates and Patches!!! Nice hits!
Got 2 boxes, finally got some decent hits. Will post my Crown Royale later. Here are the hits:
Taylor Price Jersey /299
Peyton Manning Jersey /299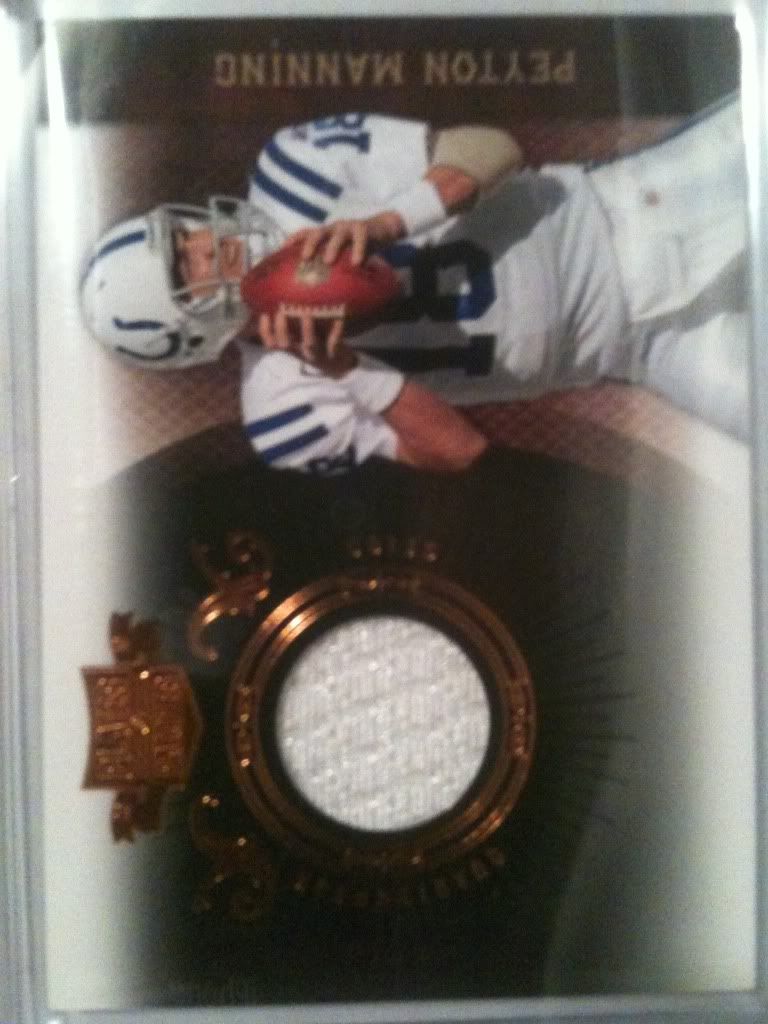 Andrew Quarless Rookie Auto /249
Chris Cooley Patch Auto 4/5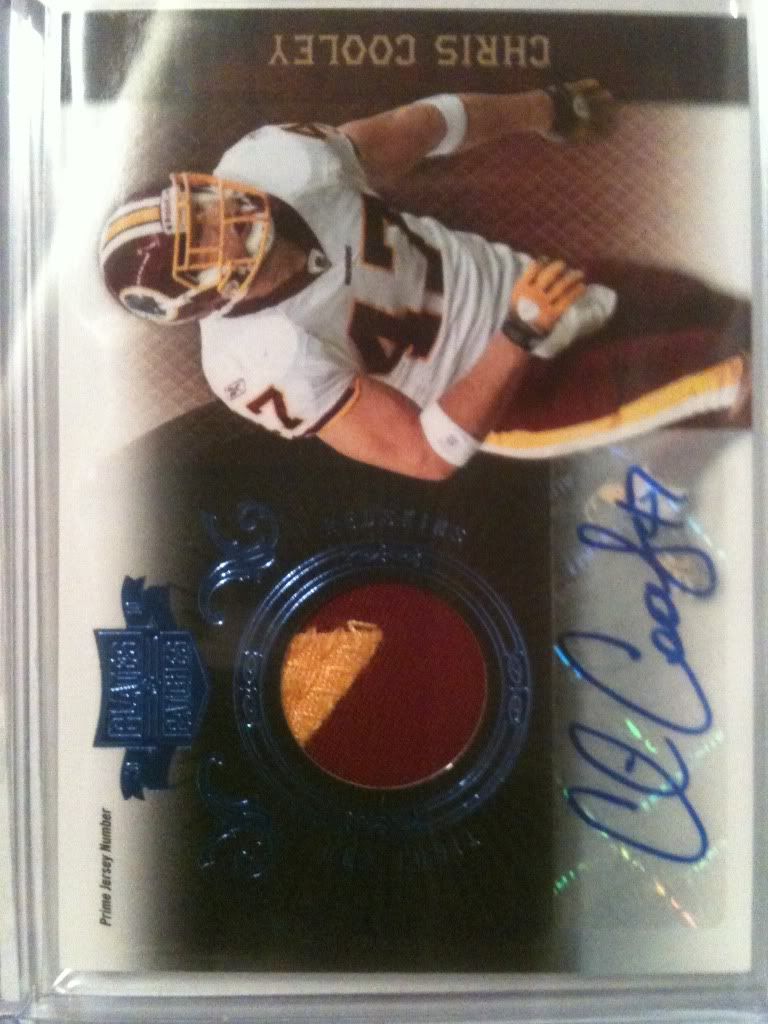 And the Big Hit, my first Bradford Auto...
Sam Bradford Patch Auto /399