06-26-2011, 10:13 PM
Cowboys and UT PC pick ups from the Tristar Show!
Just wanted to post these that I got out of the singles box at the Tristar Show in Houston on Saturday. 26 cards (all for the Cowboys and UT Alum PC) for 20 bucks. Supposed to be a buck a card but I got him down to 20. Before yall say anything, I know I commited robbery!lol or atleast I think I got a steal. Enjoy!
First for the Cowboys PC....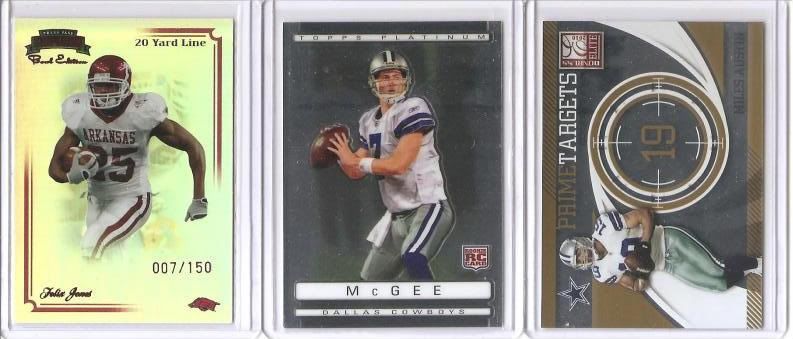 and then the UT Alum PC....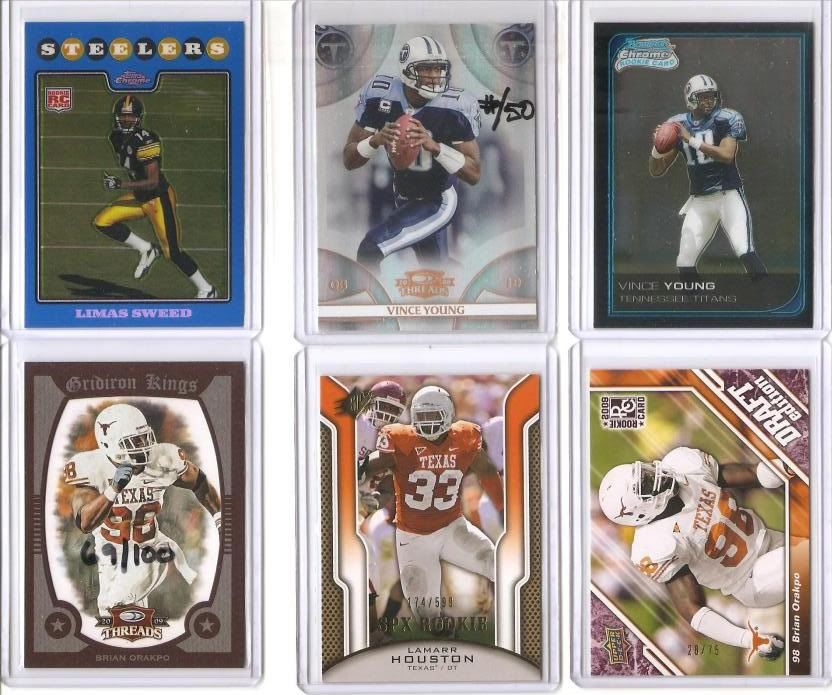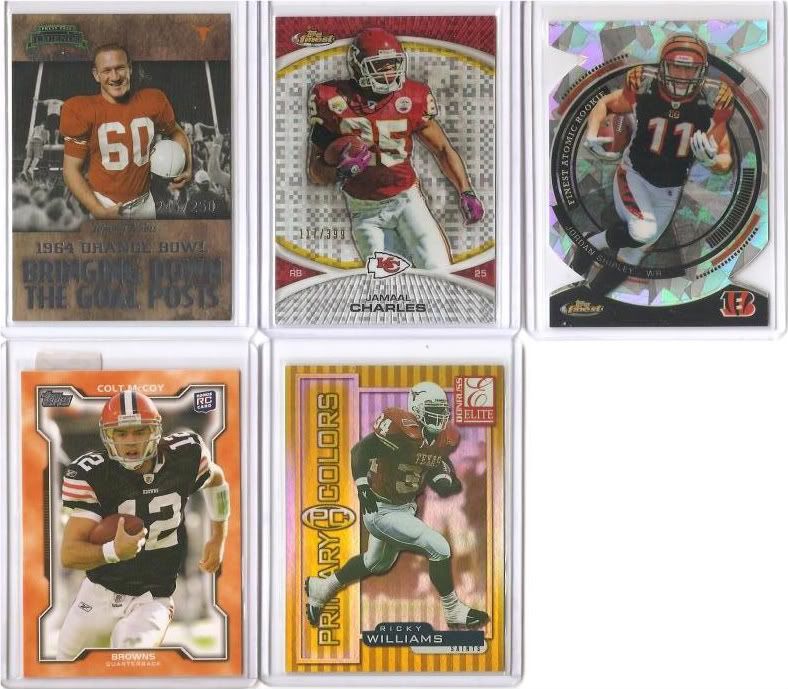 once again I think I got a pretty good deal but let me know what yall think.