06-19-2011, 10:32 PM
S/O to RS20 and additional mailday
Thanks to rs20 for a great trade! Added in a few Jacquizz base/insert cards that I don't have so that's more steps closer to my PC! Recieved a beauty Jacquizz /170 "Draft" patch Autograph.
Also received my Jacquizz Rising Rookies Red Auto #7/15, a potential "surprise" for member on here
Pics soon (except for the "surprise" pickup) but def wanted to shoutout ot rs20!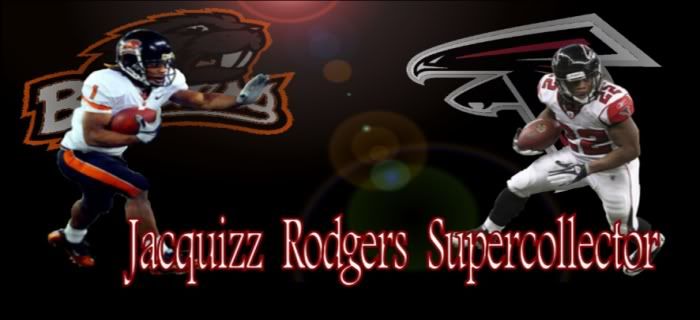 Jacquizz PC
Total = (259/354) 73%
Total minus 1/1 = (236/252) 94%