04-25-2017, 05:06 PM
RE: What's that one (or two) cards in your collection that you never thought you'd have?
Not super impressive, but I really never thought I'd find a Quincy Carter /25 in the late 2000's. But was able to finish my Quincy Freshman fabric set (base /400, red /250) with the help of someone on Beckett (I think?!).
It's creased, but it's beautiful to me.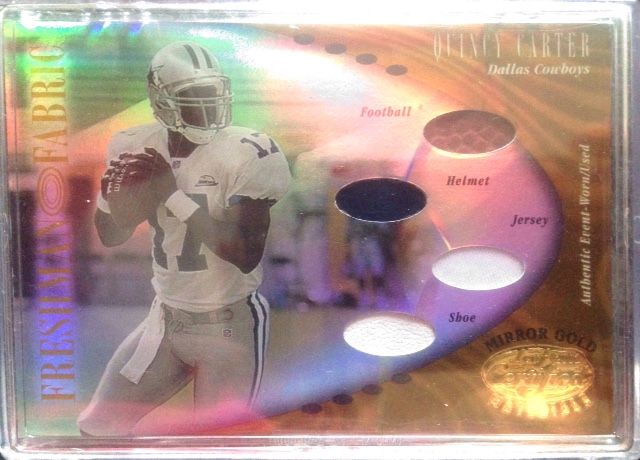 I collect the Cowboys nobody else wants...