Share Thread:
02-11-2014, 09:47 AM
tkaplan
Administrator, Jedi Master


Posts: 636
Joined: Sep 2004
A Beckett Website Update
To our Beckett.com Members,

We want to sincerely apologize for the recent slowdown in service to users of the organize software tool. We hear you loud and clear and understand your frustration with this portion of our website, as well as speed issues with other functions on the site recently. This problem can be attributed to growing pains as much as anything else. The good news is that we have more collectors than ever before accessing data, organizing their collections, and trading with other collectors on our site. The bads news is that we have not been fully prepared to handle the vast amount of quick growth that we've experienced in this area. No one wants this problem to be resolved as much as we do and we're not asking for you to excuse us from our obligations. You have our commitment to turn this short term speed problem into a long term positive change in how the backend architecture of the site is designed so that this will not be a recurring problem.

In short, new servers have been installed and we are experiencing noticeable improvements in speed. Heavily traveled and queried portions of the site, like organize, will be changed structurally to allow more timely access now and in the future. You should notice even more improvements in speed to Organize within the next two weeks and more permanent speed enhancements after all hardware and architectural changes are installed over the next four weeks. We realize that this can be a long time to wait, since you've already been waiting for some time, but we strongly feel that those who stick with us will be quite pleased with the final results and pleased with the array of enhancements and new services that will become possible in 2014 due to this hardware and software restructuring.

Direct Collector-to-Collector (C2C) buying and selling is just one of the many significant enhancements that Organize users will enjoy, but that's just for starters. We are committed to making Organize the fastest, most user friendly collecting software on the market and we hope that you will agree once we all pass this current road block.

Customer communication has not always been our strong suit and we realize it. We're taking steps to change this situation as well, and we trust that you'll notice improvements over the coming months on this front.

We thank you for your patience.

Dan Hitt
Senior Manager - eCommerce
02-11-2014, 07:01 PM
snobles
Sr. Member


Posts: 3,975
Joined: Sep 2004
RE: A Beckett Website Update
Long time user, stuck with Beckett through everything that has gone wrong over the last 10 years. I am hopeful that these changes will actually happen in the near future but forgive me if I am in a "believe it when I see it" mind frame.

Also, how is that Matchmaker tool coming along?
---
Scott Nobles, on Flickr
02-11-2014, 09:35 PM
(This post was last modified: 02-11-2014 09:36 PM by Optimus_Prime.)
RE: A Beckett Website Update
So do i get a reimbursement or a subscription extension or some sweet cards that beckett has laying around... or a date with yanxchick?


But thank you for the update. I'm grateful you filled us in on stuff. But please for the love of all things that are beautiful...don't be a stranger.
---
Looking for: Brandon Nolan, Manon Rheaume
Trilogy Ice Scripts / Ultimate Collection Premium Patches
2011-12 Upper Deck Ice / 2008-09 Upper Deck Ice
1995-96 Bowman / 1995-96 Select Certified / 1995-96 Playoff 1 on 1
2014-15 Upper Deck MVP / 2005-06 Upper Deck Ice Fresh Ice Patches
02-12-2014, 08:31 AM
RE: A Beckett Website Update
I'm going to believe it when I see it as well. And then the trick will be to see if you folks can keep organize and C2C working properly.
---
SET COLLECTOR, RYAN SMYTH, BOBBY ORR AND MARTIN ST. LOUIS
02-12-2014, 10:13 AM
RE: A Beckett Website Update
Oh yeah. Free months added on to our subscriptions (or partial reimbursements) would be a nice way of saying "Thank you for sticking by us for so long, and for having to endure all of the headaches and frustrations for the past 3 years."
---
http://s906.photobucket.com/user/shieryda/library/
02-12-2014, 10:16 AM
mq13
Member


Posts: 2,285
Joined: Sep 1999
RE: A Beckett Website Update
Are we all going to have our OPG extended 2 weeks? If not I would like credit issued back and I will return in 2 years after this is resolved. Not kidding about the time frame either. We have been promised things that have taken years to appear or never. Tired of the lame excuses. Been on here since 1999. May be time to look elsewhere for ease of use or just leave this Hobby overall. Sorry for the rant but this has been going on tooooooooooooooooooooooooooooooooooooooooo long. Get the gist?
---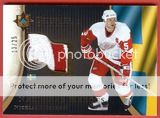 Collecting; Flyers-Red Wings-Brodeur-Cujo-Hasek-Shanahan, 04-05 Franchises Memorabilia
02-12-2014, 01:11 PM
(This post was last modified: 02-12-2014 01:11 PM by greg2424.)
greg2424
Member


Posts: 2,024
Joined: Oct 2002
RE: A Beckett Website Update
Why is Beckett focusing in on C2C and not the Matchmaker tool? Nevermind, C2C is about getting more money out of us. Silly of me to ask.
---
MY BUCKET
MY TRADEPAGE
02-16-2014, 03:29 PM
RE: A Beckett Website Update
The biggest issue from my point of view is the inaccuracy of your organize list with reference to vintage cards. I have offered to help correct the list and the reply I got was send me a list of the errors. Now two years later and there are zero...noda...no...zilch corrections made after I sent a rather extensive list to you. You sent a reply thanking me for the list and did nothing about it. That is why the only service I use is organize for Hockey only.
03-23-2014, 03:59 PM
RE: A Beckett Website Update
what a joke, left Beckett as well as the hobby 3 years ago when beckett upgrade there website, promising a more user friendly matchmaker tool. Why am not surprised that they still haven't done anything. I was paying for price guide subscription without being able to trade so just quit the whole thing.

What a joke.

I had made 250+ trades in 2 years prior to the upgrade in 2010. Now it seems they still haven't listened to there users and get the matchmaker tool in order.

I guess they still don't want my money.

More interested in upgrading their marketplace.

flamesfan.
---
PC: Theo Fleury cards 728 / 1452 50.1%

Project: 1996-97 Leaf Limited Gold 58/90

PC site
http://ultimatetheofleurycollection.weebly.com/

Traders Site
http://flamesfansince91traders.weebly.com/
03-23-2014, 08:00 PM
RE: A Beckett Website Update
You know, it's funny. I read this as if it was posted today. I was going to ask if they were going to give us a free 30 days of subscription for having to put up with it and show us that they're committed to their word. but than i realized it was over a month ago when this was originally posted and it's still so slow. well, not all the time now but tonight has been a pain in the *****. And than i remembered why bother complaining about anything free anymore. Administration does not read this nor do they ever reply to anything anybody ever has to say. They just post these little posts to make us feel better about ourselves and than never do any followup.
---
Looking for: Brandon Nolan, Manon Rheaume
Trilogy Ice Scripts / Ultimate Collection Premium Patches
2011-12 Upper Deck Ice / 2008-09 Upper Deck Ice
1995-96 Bowman / 1995-96 Select Certified / 1995-96 Playoff 1 on 1
2014-15 Upper Deck MVP / 2005-06 Upper Deck Ice Fresh Ice Patches
User(s) browsing this thread: 1 Guest(s)