Share Thread:
Does this bother anyone else or just me?
02-10-2014, 02:51 PM
Does this bother anyone else or just me?
Its rant/venting time for me. I've posted something similar in the past and I swear its the same people pulling stuff like this. Its not a big deal but it just annoys me people can't be more upfront about waiting until getting their end first to ship. Another trader and I (who I've dealt with a few times) agree to a trade Thursday night (January 30th). I tell them I'll ship Friday and they write back they won't be able to ship until Monday.

I ship my end out Friday (The 30th)like I said. Several days go by they get their end I believe Feb. 3rd. They send me another offer and we try and work out another deal. On Feb. 8th I mention not getting my end yet and would prefer to wait(having a feeling they didn't ship out) . Their reply to me"still haven't? crap bro I'm sorry. I know some of the mail here has been awful slow because of the weather. please keep me informed and if not there in a couple days we'll figure something out."

I finally get my end today and it wasn't sent until the 7th. If you shipped a week late tell me don't blame it on the weather when you know darn well you just shipped it out the day before (9 days after I did) and that's why its not here yet. I'm just venting but it's just one of those things that grinds my gears. I hate waiting, but I hate it even more when I think I have something on the way because the other trader makes me think they already shipped when in fact they didn't.
---
If you have less than 20 feedback you're sending first.
02-10-2014, 04:31 PM
RE: Does this bother anyone else or just me?
Yeah that why I usually give out dc numbers on higher end trades. Honestly is always the best policy. I hate liars. even it is a small lie.
---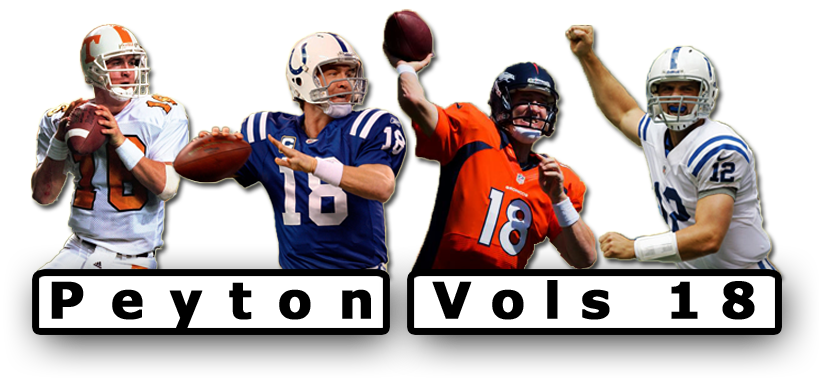 http://s1146.photobucket.com/albums/o528...Garretson/
Peyton Manning, Zac Dysert, and UT Vols
02-10-2014, 04:32 PM
savagenate
Sr. Member


Posts: 3,195
Joined: Jul 2011
RE: Does this bother anyone else or just me?
That's why I always ship first class and provide tracking numbers...I wish more people did the same. Would solve a lot of problems lol.
---
Packers:Rodgers, Nelson
SB MVPs
Prizm Patented Penmanship autos
2009 Exquisite Autobiographies
Chasers:
A. Rodgers Chrome blue 2006
A. Rodgers Playoff 2016 parallels
https://sportscardalbum.com/u/savagenate
02-10-2014, 05:34 PM
RE: Does this bother anyone else or just me?
Yep...You and me both. Also just the whole waiting til they get their end till they ship, which is bs, especially since I have so many positive trades. One guy is classic for it and next time I won't let it happen again!

Love the rant though!
---
02-10-2014, 05:44 PM
jfrench91
Sr. Member


Posts: 3,655
Joined: Mar 2010
RE: Does this bother anyone else or just me?
hes not worried about the tracking numbers its the fact he sent it a week later than what he said.. ive been guilty of this but not by a week and I just take the blame unless theres an actual reason. good rant.. I feel where youre coming from
---

Collecting Terrell Owens,Tom Brady,Peyton Manning, Josh Hamilton, Alex Smith
If you don't have any HIGH end cards, please don't try to acquire one of mine. Thank you.
02-10-2014, 08:43 PM
RE: Does this bother anyone else or just me?
Yeah, honesty is the best policy. I've had 3 or 4 trades in the recent past where it took me almost a week to find a card, but I keep people in the loop. Liars are unacceptable.
---
#1 on the PSA Registry Marino Master set
* Always buying ANY reasonably priced Marino card(s) I don't already have *
-- WANT LIST LINK --
02-10-2014, 08:47 PM
RE: Does this bother anyone else or just me?
I can handle an isolated incident and a I'm sorry I screwed up and forgot. However when its the norm it starts to bother me. Though it would be nice if other traders could get their end out within a day or two I realize that's not always possible but I'd like a heads up if its going to be longer especially 10 days. Then blaming the long transit time on the weather as to why its not here yet when in fact it's because it was just shipped out less than a day after giving me that excuse which bothers me. I realize feedback is there for a reason but I'd feel bad for dinging someone's DSR's however I am growing impatient with certain members who continue to do this. If you're the type of trader who refuses to ship first, just say so.
---
If you have less than 20 feedback you're sending first.
02-10-2014, 10:18 PM
RE: Does this bother anyone else or just me?
If it was me, I would would let the member know that we have to ship the same time, unless they have less than 20 feedback. If they choose to ignore it, then it would reflect in their feedback. It only takes 5 minutes to let someone know something has come up. If they are a repeat offender, nukem. Process of elimination of worthless traders. It iritates me on the other boards, when they know they are suppose to send at the same tima and ignore it. SCF is real famous for it. I am just going to start nuking people who can't follow the rules. Everyone has to prove themselves when on a site, doesn't matter how you are on other sites or ebay.
---
Quinton Patton's GU and Autos


02-11-2014, 12:01 AM
RE: Does this bother anyone else or just me?
I'm not going to "nuke" him that's why I am venting so I don't do something stupid I'll regret later. No one else I know collects and my fiance couldn't care less so its all I have to vent. We're all adults here and it doesn't take much to communicate with who you're trading with. As for that other site I once had someone take over 30 days to ship their end to me, and they had to be tracked down to do it. I left them a negative and it was removed. I haven't taken much into their policies of 3 business days to ship since. The site has essentially run itself into the ground. I have like 550 trades there and haven't done one in like 4 months. I've seen many popular sites die off over the years and that one is just about done for. Luckily this one is still holding on, though I admit I thought 2-3 times it had been dealt knockout blows.
---
If you have less than 20 feedback you're sending first.
02-11-2014, 01:24 PM
RE: Does this bother anyone else or just me?
I'm just saying if he is a costant repeat offender. If it is just someone that has made a mistake, that is one thing. If he is doing it all the time, then nuke him. I have been back since November 2013, I can honestly say I have had a good time here on Beckett. I have had a couple minor issues, but over all it has been good. I may rant from time to time, but Beckett has been a lot better than a lot of the sites. I have over 180 positive trades on SCF, butthe site has went down some. I am getting to the point where I am just going to stick with Beckett and SCF. I could care less about the other sites. I am seeing more and more where they are going from trading to selling, not much trading. I enjoy trading more than selling. If I need something that I can't trade for then I go to Ebay. That is just how I am. I give everyone a chance, till they prove otherwise.
---
Quinton Patton's GU and Autos


User(s) browsing this thread: 1 Guest(s)