Share Thread:
1 box - 2013 Topps UFC Finest
01-04-2014, 01:12 PM
jaykayzee
Sr. Member


Posts: 2,803
Joined: Jan 2002
1 box - 2013 Topps UFC Finest
So, there's a local guy who buys this stuff up like crazy, and does pretty good resale-wise. I was there when he asked for a box, and then switched this box back for another. Now I had to know what he missed. You'll have to tell me how good of a break this is..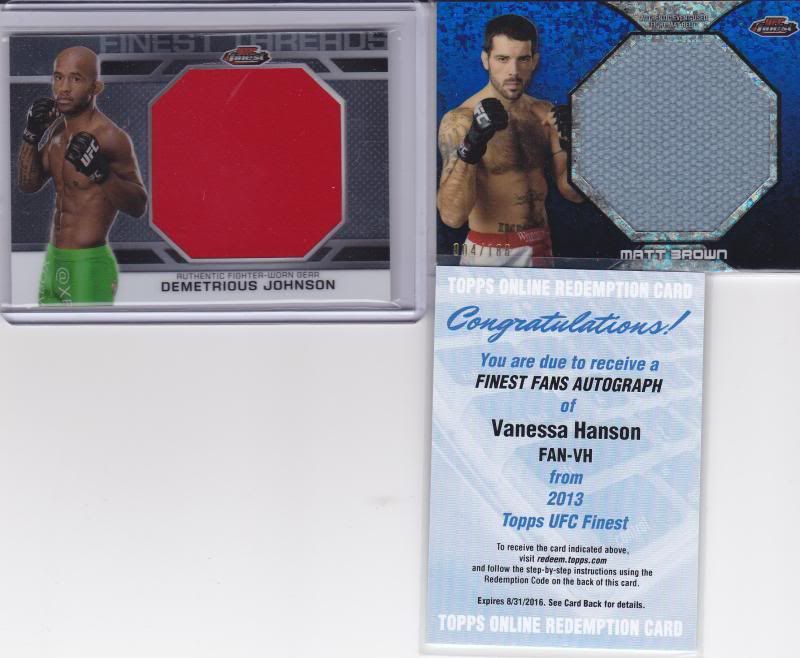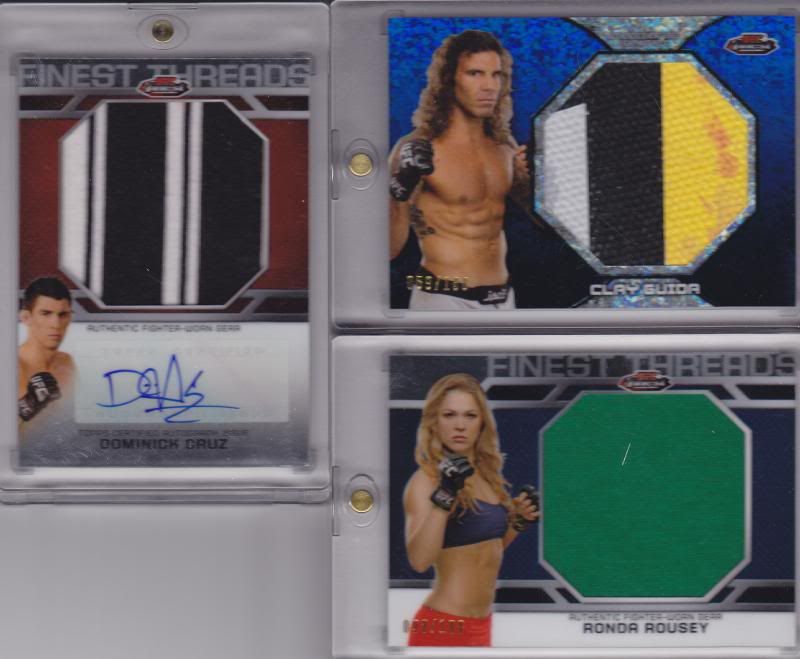 Surprised the Cruz material/auto has no numbering to it.
What do you think is on the mat piece in the Clay card?? The other guy said he's never seen a card with blood on it, I don't know if it is, but the color is about right in person...
---
''I've never been in style, so I can never go out of style." - Lillian Gish ( 1
893 - 1993)
01-04-2014, 06:01 PM
RE: 1 box - 2013 Topps UFC Finest
definitely blood as i have a few like that. and yep they didnt number those threads! made me mad too with my my gsp and rory. nice box!
---



See my bucket organized by sport and then by player or team: http://s174.photobucket.com/user/thump17...t=6&page=1
User(s) browsing this thread: 1 Guest(s)