Share Thread:
11-21-2013, 12:36 PM
nolan5000
Sr. Member


Posts: 4,621
Joined: Oct 2002
RE: any super collectors?
I'm a BGS/BVG Graded Nolan Ryan SuperCollector!!
---

Special Props to pyr0punk for this Amazing & Killer Banner!!
11-21-2013, 02:52 PM
RE: any super collectors?
I fancy myself a Mark Grace supercollector though I'm only sitting at about 20% completion. Still always my first wants and I really try to trade rather than buy chunks at a time. Makes it more fun for me.
---
2009 New York Yankees Autos Project: 28/52 (54% complete)




Sig courtesy

jbel4331
11-21-2013, 04:27 PM
zeprock
Sr. Member


Posts: 2,903
Joined: Jan 2003
RE: any super collectors?
I collect Hall of Fame players and potential Hall of Fame players. I collect as many different cards of each player that I can acquire. I currently have 25 different players that I have more than 1000 different cards of. That is super and that is why I might be considered a super collector. Well, that and the fact that I've collected for 43 years, have a photographic memory and sometimes wear a cape to card shows.
---
I collect Hall of Fame baseball player cards and cards of current and retired superstars.





My Huge Wantlist: http://www.zeprock.com/WantList.html
11-21-2013, 04:33 PM
RE: any super collectors?
---
11-21-2013, 04:36 PM
iconms
Sr. Member


Posts: 3,162
Joined: Jan 1999
RE: any super collectors?
(11-21-2013 04:27 PM)

zeprock Wrote: and sometimes wear a cape to card shows.
Are you Frank Costanza's lawyer?
---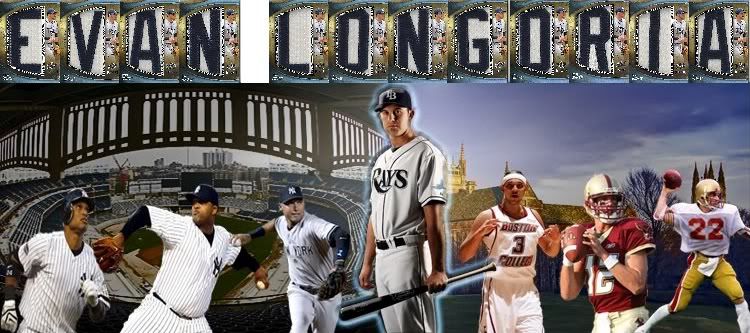 11-21-2013, 05:30 PM
(This post was last modified: 11-21-2013 07:46 PM by phire31.)
phire31
New Member


Posts: 29
Joined: Nov 2008
RE: any super collectors?
I collect Dick Groat cards and card related items. Since he is an older player he has quite a bit of oddball stuff. I keep finding new stuff! I have 148 items out of a possible 209 (that I have found so far) = 71%.

That number does include 13 cards numbered to 10 or less (nine 1/1s) of which I have two.
11-21-2013, 11:26 PM
(This post was last modified: 11-21-2013 11:32 PM by ryanmo5.)
ryanmo5
Sr. Member


Posts: 3,105
Joined: Apr 2011
RE: any super collectors?
I guess I'm technically a super collector, I collect Goldschmidt as my sig says. I don't care much for 1/1's though unless it's for a rainbow I'm trying to complete. I have over 42% of his non 1/1 cards. I know every card he has by heart except for 1 that doesn't exist even though beckett claims it does. If I would have kept my entire collection over the last year I would have over 75% of his cards and 10 more 1/1's but I needed funds more than cards at the time. I don't like that I focus on him so much though because I miss out on getting other stuff from my favorite players past and present. Just have fun with the hobby if you haven't been sucked into the super collector vortex with miggy lol. I would classify you as a super collector already though with that many cards personally!
---


Paul Goldschmidt - 543 Unique Cards
Also collect David Peralta, Chris B. Young, and misc dbacks and cards
11-22-2013, 12:25 AM
RE: any super collectors?
I am a Mike Piazza supercollector and am very relieved that the majority of his years were before the 1/1 craze (although the moments and milestones, and explosions of parallels in 2004 really annoy me).
As of today I have 2,384 different cards (of around 9500), with an additional 7,000 up for trade. I've gone thru his checklist many times and decided there are about 3,500-4,000 cards that could be reasonably obtained (print runs over 100, not autos or something fancy, etc).
My goal right now is to hit 2,500 by the end of the year - accounting for in transit cards, I still have about 70 or so to go. It's going to be close!
Here is my collection thread:
http://www.beckett.com/forums/thread-1531826.html
Here are the stats on my other player collections, which may or may not be considered "super"
Arencibia, JP 102 of 572 0.18
Darnaud, Travis 36 of 246 0.15
Dickey, RA 147 of 720 0.20
Franco, John 247 of 611 0.40
Hayward, Gordon 84 of 443 0.19 (Plus 10 1/1 plates)
Karros, Eric 351 of 1356 0.26
Leiter, Al 220 of 1052 0.21
Lind, Adam 135 of 964 0.14
Miller, Corky 22 of 165 0.13
Pratt, Todd 39 of 160 0.24
Ventura, Robin 509 of 1941 0.26
Wendell, Turk 51 of 137 0.37
Wright, David 477 of 6128 0.08
Zeile, Todd 240 of 677 0.35
I'm always looking to trade for any of these players and all my needs are marked!
---

Piazza supercollector: 3,117 different
11-22-2013, 08:49 AM
rmpaq5
Member


Posts: 1,610
Joined: Nov 2011
RE: any super collectors?
I don't know if this would qualify as it is a company instead of a player, but I am working on rebuilding as many O-Pee-Chee sets from the demise of the company in 1994 on back. I have completed most back to 80, and have good chunk of 77, 78 and 79. Those sets not yet complete with the exception of 78 and 77 are under 50 each to complete, with most of them only missing 1 or 2 cards. This I have found to be more difficult than I originally thought it would be because as I have found 1) Though they are smaller (most of the time) than the Topps sets they are drastically short printed comparatively speaking and 2) Hockey rules here in Canada so most shops you go to don't have boxes of singles of baseball to hunt through, or barely have any baseball at all.
---

Building Base sets and Collecting All Tigers
Looking for 1951 Red Back #36 Gus Zernial JUST ONE MORE TO GO!!!!!!!
11-23-2013, 04:46 PM
RE: any super collectors?
Im a Tim Wakefield collector. I dont worry about the label. Obviously Im working with a muuuch smaller number to go after but I have 70% of his stuff right now including all the 1/1's. Taking out the 1/1s I have 85%. I have 79 non 1/1s left. At this point I lose my mind when I get the chance to get my hands on a new one. Since I have so few to go after and even the 1/1s are sometimes not all that expensive my goal is to get them all. Maybe its not realistic but that makes the hunt all the more enjoyable.
---
Tim Wakefield
609/804 76%
583/626 93% Non 1 of 1s
43/60 Memorbilia cards
39/41 Autographed cards
25 one of ones
User(s) browsing this thread: 1 Guest(s)