Share Thread:
10-06-2013, 05:07 PM
Hof mail 9/20-10-2
Was gone a week due to my grandfather passing. Had a ton of mail come in. Here's the bigger pickups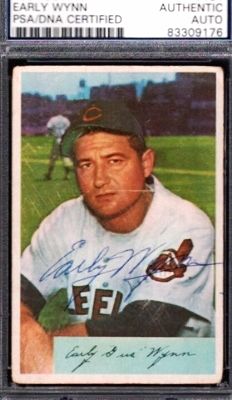 Have this incoming. Will be HOF auto #120
Also have 31 hof g/u that do not have an affordable auto. Totaling at 150 current hof's (under $500, personal limit but I have yet to spend even half that on one)
---
no org, please do not send trade requests
10-06-2013, 09:16 PM
RE: Hof mail 9/20-10-2
Love your mail updates man, I always look forward to them. Nice pickups!
---
My Website:

thepointguard.weebly.com


Also Collecting:

Five Star Autos, '50s Topps Sets


Current Top Wants:

'15 Chipper Jones & Other Five Star Autos

10-07-2013, 08:36 AM
zeprock
Sr. Member


Posts: 2,830
Joined: Jan 2003
RE: Hof mail 9/20-10-2
Love the Judy Johnson. Love that you can read all of them. Great stuff.
---
I collect Hall of Fame baseball player cards and cards of current and retired superstars.





My Huge Wantlist: http://www.zeprock.com/WantList.html
User(s) browsing this thread: 1 Guest(s)