Share Thread:
10-02-2013, 08:13 PM
taffster74
Sr. Member


Posts: 3,137
Joined: Sep 2002
Panini Tyranny?
I'm not mentioning any names here, but certain people seem to still whinging to anyone who will listen about the panini nba deal. These same people are still of the opinion that Panini forced upper deck and topps out of the market. Totally untrue. Remember, Upper and topps declined to renew their contracts with the nba citing financial difficulties due to the economic distress back in 2009. Since then, both companies have had a chance to renew their contract - but have declined once more. Another thing to remember is this - the NBA committee puts together the package and presents it to interested companies, not the other way around. in 2009, David Stern wanted more emphasis on international marketing in the deal he presented to upper deck, topps and Panini. Please tell me how it is a tyranny when other companies have an opportunity to sign a contract yet decline? Basic business 101, people.
---



Collect Patrick Ewing, Jalen Rose, Kevin Garnett, LaMarcus Aldridge, Jeff Green

if you have less than 25 trades, I will ask you to send first.
10-03-2013, 10:24 AM
RE: Panini Tyranny?
people like to hate and whine, its gotten really old!!! panini can make improvements, but overall i think they have done a great job.
---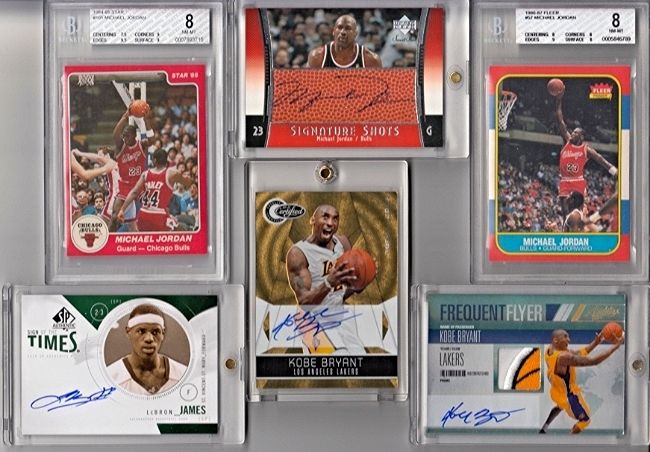 10-03-2013, 10:39 AM
RE: Panini Tyranny?
You have some flaws in your synopsis. The NBA wanted to have an exclusive license holder...so its not that Topps and Upper Deck didn't want in the NBA game as you suggest. Either way only one license would have been granted.
---
Players I Collect:



[/URL]

Henderson Auto PC Stats:
Non 1/1's Autos: 193/202 95.5%
1/1's: 22/37 59.5%
Jersey #'d - 65
10-03-2013, 06:38 PM
beniss
New Member


Posts: 35
Joined: Apr 2008
RE: Panini Tyranny?
so you made a thread to whine about whiners whining op???

pot, meet kettle
---
Stupid people do stupid things
Smart people outsmart each other.
User(s) browsing this thread: 1 Guest(s)