Share Thread:
08-26-2013, 02:50 PM
Some sets
Anybody interested in some WWE & TNA sets, My son is no longer interested, they are all in good condition. the sets are

WWE 2009
WWE Heritage 2
WWE Heritage 3
WWE Heritage 3 Chrome
WWE Heritage 4
WWE Ultimate Rivals
WWE Insider
WWE Action
TNA Cross the Line
TNA Impact

I'd like to sell them if I could. I'll go $3.00 a set and $5 for the Chrome. 3.00 for shipping. If you buy more than one or all I'll make a deal. Thanks!!
08-28-2013, 05:48 PM
franklinx
Sr. member


Posts: 2,263
Joined: Nov 2008
RE: Some sets
Hmm I could be interested...Not sure though. I usually collect rc's. But I do like Chrome products. Are they full sets?.. Feel free to pm me.
~cheerz~
Fx
---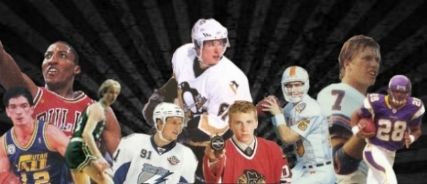 10-14-2013, 01:37 AM
(This post was last modified: 10-15-2013 02:10 PM by jeffv96masters.)
RE: Some sets
10-20-2013, 12:57 PM
RE: Some sets
I would be interested in an ultimate rivals set
User(s) browsing this thread: 1 Guest(s)