Share Thread:
08-25-2013, 07:33 PM
2 more of Crusade
I really enjoy this stuff. My main issue with it is I have busted now 7 boxes and only have about 70% of the 100 card base set. Through these two boxes I think I only got 5 cards that I needed and 27 doubles. That's horrid.

I'd be willing to trade for base that I need (I'll look at my needs tomorrow) and Blue Crusades

Inserts: Isiah Thomas Royalty and John Stockton Royalty

Blue Crusade: Lebron!, Yao Ming, John Starks, Steve Francis, Manute Bol, John Jenkins, Deandre Liggins, Kyrie!

Red Crusade /99: Glen Davis, Jerry West

Purple Crusade /49: Bob Lanier, Tyrus Thomas

Quest/ Majestic GU: David West, Nikola Pekovic, Markieff Morris, JJ Hickson, Jonas Valanciunas, Andre Bogut

Quest AU: Maurice Harkless, Orlando Johnson, Jon Leuer (redemption), Jan Vesely (redemption)

Quest Gold AU /25: Jonas Valanciunas

Majestic Gold AU /25: Jason Kidd. Knicks Uni 5/25, jersey number!
---
08-25-2013, 07:59 PM
taffster74
Sr. Member


Posts: 3,139
Joined: Sep 2002
RE: 2 more of Crusade
Sounds like the set colation on Crusades is as bad 2009-10 Studio - that was shockingly bad.
---



Collect Patrick Ewing, Jalen Rose, Kevin Garnett, LaMarcus Aldridge, Jeff Green

if you have less than 25 trades, I will ask you to send first.
08-25-2013, 08:54 PM
RE: 2 more of Crusade
I would like the Orlando Johnson auto
---
08-25-2013, 10:24 PM
RE: 2 more of Crusade
could use the kyrie if you wanna check me for it buddy
---
http://www.ebay.com/usr/ibuyselltradecards

*Instagram - IBuySellTradeCards

~If i COMMENT on your post then I'm Interested in what you have~

"NOTHING quality is cheap"

~Jordan, Bron, Kobes, HOFer Autos, Star Autos, Chrome Prospects, HOF/Star Rookies~

~EVERYTHING always has a price~
08-26-2013, 04:41 PM
RE: 2 more of Crusade
Nice Kidd
---


STAN MIKITA CUP FOUNDATIONS
MATT SMABY CUP PRINTING PLATES

BUCKET LINK
09-01-2013, 01:42 AM
demondukk
Sr. Member


Posts: 3,250
Joined: Apr 2004
RE: 2 more of Crusade
The J Kidd is a sweet hit! Congrats!
---

Collecting Tom Brady, Rob Gonkowski, Mike Trout and Baseball HOF Relics
09-01-2013, 09:26 PM
TBarn291
Member


Posts: 2,448
Joined: Feb 2012
RE: 2 more of Crusade
Cool break! Very interested in the Kyrie if it's not already gone!
---
09-03-2013, 03:39 PM
RE: 2 more of Crusade
sweet hit on the jersey #ed kidd!!!!
---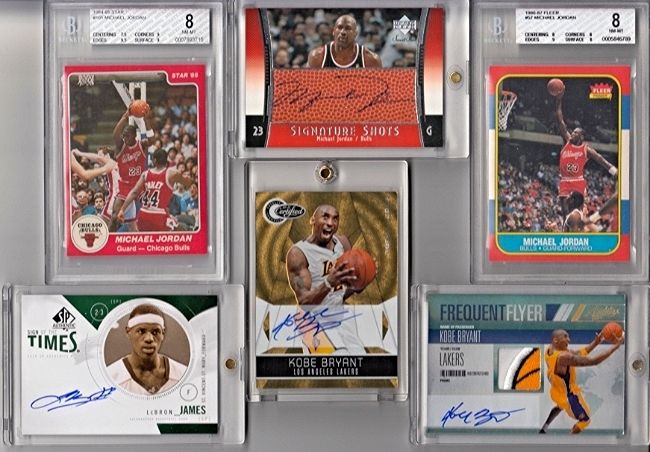 User(s) browsing this thread: 1 Guest(s)