Share Thread:
2013 Topps Series 2 Hobby
06-21-2013, 10:32 PM
(This post was last modified: 06-23-2013 09:49 PM by joserobles.)
2013 Topps Series 2 Hobby
I usually buy a hobby and a few blasters to complete the set every year and a few trades.
I am packing some trades off tonight and will get scans up hopefully soon.
"HIT" Chasing History Relic - Derk Jeter
The Elite (nice looking cards) - Miguel Cabrera and Johnny Bench
Black / 62: Sergio Santos
Emerald - Hendriks, Hunter, Walker, Jimenez, Peavy, Congner
Gold / 2013: Perez, Boesch, Gonzalez, Nolasco, Dominguez
Cut to the chase - Bryce Harper, Mike Trout, Matt Holiday
Mini - Banks, Johnson, Upton, Cano, Brett
Sheffield, Lynn, Stargell, Lincecum
WBC - Braun, Beltran, Morneau
Votto
Making their Mark - Frazier, Middlebrooks, Lynn, Olt, Davis, Simmons
Chasing History - Tulo, Fielder, Halladay, Lincecum, Clemente, Posey, Strasburg, Zimmermann, Henderson
Chase it down - Maybin, Machado, Jay, Jones, Trout
06-22-2013, 09:08 AM
muz0
Member


Posts: 1,924
Joined: Oct 2010
RE: 2013 Topps Series 2 Hobby
Nicely done. Yeah those elite cards are really nice. Let me know if you want to trade those making their mark cards since I want to build that little insert set.
---
Looking to complete the 2013 Archives Mets fan favorite Au's (Just need Ron Darling) and 2014 Topps Gypsy Queen set mini base + SPs. Also working on 2015 Topps Chrome and updates. Please note that if you have less than 15 trades, I ask that you send first.
06-23-2013, 09:50 PM
RE: 2013 Topps Series 2 Hobby
06-24-2013, 06:18 AM
phreakyq
Member


Posts: 1,226
Joined: Jul 2012
RE: 2013 Topps Series 2 Hobby
check me as i need a lot of those inserts please
---

Sig by: jbel4331 / STL Cardinals & Rams Collector
06-24-2013, 12:13 PM
RE: 2013 Topps Series 2 Hobby
Congrats. Nice break.
06-25-2013, 08:33 PM
elberson
Sr. Member


Posts: 4,855
Joined: Oct 2002
RE: 2013 Topps Series 2 Hobby
Nice hits, is the jeter for trade?
---
Looking mostly for HOF players.....game used, rc, #D, autos, and mike Schmidt autos and game used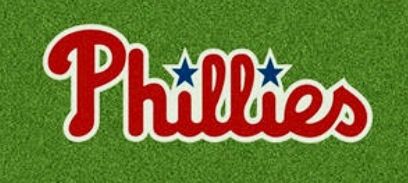 User(s) browsing this thread: 1 Guest(s)