Share Thread:
Being an International Buyer
06-18-2013, 04:47 PM
Being an International Buyer
I feel I need to get things of my chest, and hopefully there are others who can give me some tips on how not to get all worked up about the status of were one lives.

1) You're excluded from good purchases
50% of all cards that I am willing to drop some serious money on are always USA buyers only. Of these, even though I write messages to the sellers, 80% they usually return that they only deal with US buyers. The 19% don't reply. 1% says that they can do it and everything works out for the best.
Ex. A Jim Jackson Exqusite Ohio State Auto - Auction. Starting bid was $19.99, the card went for - $19.99! One bidder. And there I was - willing to drop at least $35.00

2) Shipping
I collect players that don't produce to high prices. A normal auto Jeff Taylor card usually goes for $5-8. Add shipping - +$5-8! I "double the card value" through the shipping. Then you have those who have had cusomer losing their packages in the mail, and the seller now only uses Insured Express Ultra fast shipping, cost $45.99. Super. Add to that that it doesn't go faster getting the card.
Ex. I bought an ungraded Lew Alcindor Topps Rc for $70 - the only seller who shipped to Sweden. PERIOD. That seller only shipped using the method mentioned above - add another $46. Time to get the card: three weeks. I mentioned the time of delivery in my seller review on Ebay, and all freakin hell broke lose. I got a long e-mail from the seller telling me I was an idiot not to have mentioned this prior to buying the card, and that this seller made a living out of this yada yada yada. All I said was that "The card is great. Expensive and slow shipping."

3) Grading
I am not a HUGE fan of buying cards that are graded - mostly because I can't calculate the value of the card. Buyer 1 has a Kobe Topps Chrome RC PSA 9 - Asking price $1,000 Buyer 2 has the same card BGS 9, $2,500 - Both cards sold. I just get skeptic when I don't understand something - don't get me started on real estate valuation.
However, I do have cards that I would like to get graded - because it would be the best way to keep them safe from damage. Or at least that what they should be for. I bought a Karl Malone Fleer RC and it is rattling around in it's case.
But, and here's the kick, to get cards graded I need to apply more than $100 plus get the slowest grading time, and shipping time, and everything that could mean that you could cut the price down - in order to make a call the whole thing worth it.

4) Time zones
I've lost too many auctions because close to all auctions end when I need to be a sleep. I bid before going to bed, and wake up to see that one person bid an hour before the auction ended, and won.
I'm working out a way to solve this, but it's not easy.

5) NO LCS
I said this on another thread. I miss it. It was so much fun heading their during the 90's - to chat to collectors and bust a pack. Now they're all gone. Seriously. They are ALL gone.

That's it. Sorry for this. As I said - needed to get it off my chest.

4)
---
PC - Jeff Taylor #44 Charlotte Bobcats - 42/110 = 38%

Also looking for Jim Jackson autograph cards.
06-18-2013, 05:07 PM
RE: Being an International Buyer
hopefully ebays new international shipping will help you get stuff you otherwise wouldnt, it wont be cost effecient for low end purposes though. as far as being asleep due to time zones, get a snipping account and it will bid for you.
---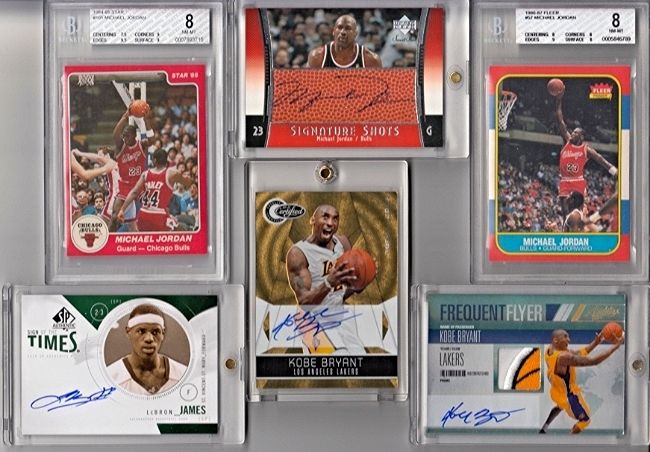 06-18-2013, 05:17 PM
nickm1123
Sr. Member


Posts: 3,751
Joined: Jun 2009
RE: Being an International Buyer
Yeah, I feel guilty as a seller not including international shipping. It isn't that I do not want to its that there is no way to track it without paying 45 dollars as you mentioned. Not that everyone would do this, but if something is lost whose fault is it? Is the seller out or is the buyer out? What if the buyer claims not to have received it? That is what is hard for me because there is no way to prove it got there. The cost is also extremely high regardless. A guy bid on my cards from Belgium and I decided to try and send it to him. It would cost $8 just for shipping! I hate charging that much and feel guilty but that is what it costs. What is Ebays new international shipping?
---

06-18-2013, 05:21 PM
RE: Being an International Buyer
---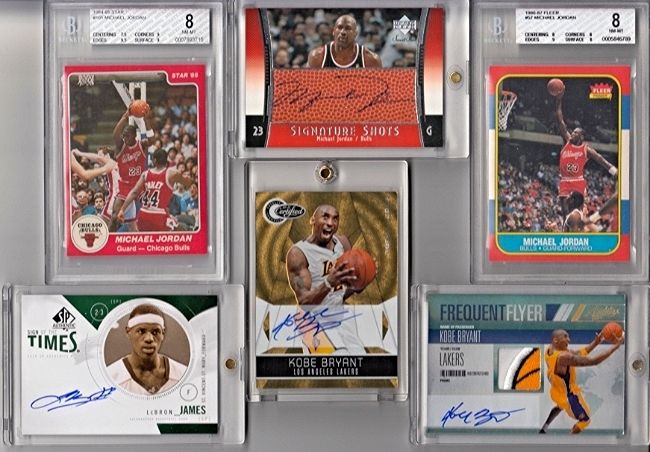 06-18-2013, 05:25 PM
hgyt
Jr. Member


Posts: 179
Joined: Mar 2003
RE: Being an International Buyer
kindly become a member of my facebook group

it is called basketballkort and has over 50 danish collectors
06-18-2013, 07:14 PM
kstjst
Member


Posts: 886
Joined: Jul 2003
RE: Being an International Buyer
Yes, the bay is in the process of setting up an international shipping center. USA sellers will send their internationally purchased items to a central location and they will ship it out for us. This probably won't be timely though and for the older sellers, it apparently won't be available until July some time.

Unfortunately, like nickm1123, it's hard to ship internationally when you have a lot of problems...not always the buyers fault. But occasionally you have the bad experience. I once had a buyer who left me positive feedback, but a year later, because they were in a country that didn't have a credit card agreement with the US, they claimed they never authorized the purchase and I was out $200.

And a lot of times, the items get stuck at customs and never makes it out of there. No fault of the buyer, but still, a pain in the butt when you're the seller. Everyone loses in that situation.

So to avoid the headaches of such problems, I just don't offer international shipping. I know I'm losing money on my sales, especially for hockey cards, but still, I can't keep losing money just because of the customs office or something that is beyond my control.

Sorry...
06-18-2013, 07:46 PM
RE: Being an International Buyer
you should be able to select the global shipping, ive been on ebay since 03 and signed up for it several months ago.
---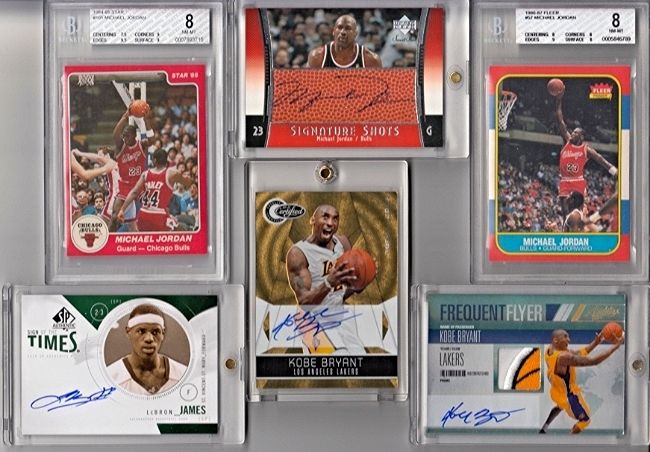 06-18-2013, 07:59 PM
TBarn291
Member


Posts: 2,448
Joined: Feb 2012
RE: Being an International Buyer
Do you have any family or friends in the United States? If so have your auction winnings shipped to them and once they have a nice package for you pay them to ship it all in one package. It might still be a high shipping cost, but at least you are only paying it once instead of on each item.
---
06-18-2013, 08:17 PM
kstjst
Member


Posts: 886
Joined: Jul 2003
RE: Being an International Buyer
Hey, you're right! I just tried to list something to see if it was available. Stupid bay told me that they'd allow me to start that in July...learn something new everyday. I may just start taking advantage of that. Thanks!
(06-18-2013 07:46 PM)

pingbling23 Wrote: you should be able to select the global shipping, ive been on ebay since 03 and signed up for it several months ago.
06-18-2013, 10:31 PM
RE: Being an International Buyer
Here is how I would do it if I were you to get around the whole (I only sell in the US and also maybe save some shipping $)

if you do not know about it check out checkoutmycards.com they offer a mailbox for US and non US customers for free(sort of) you can have your package shipped to them to your own free mail box and as often as you want or at minimum once a month they will open your packages on video for you and package and ship them all in one package to you.

Now I have never done this as I live in the US but I do sell with them and everything has been on the up and up. So it may be worth your while to look into it as depending on your how many purchases you make a month.

Jeremy
User(s) browsing this thread: 1 Guest(s)