Share Thread:
03-25-2013, 05:49 PM
geddon81
Jr. Member


Posts: 355
Joined: Jan 2006
Weekend LCS visit
Just a small visit id like to share, haven't been in a good while but I figured id stop by and by a few items i been needing.
New displays for my Nolan Ryan and Mickey Mantle autographed balls as well as a much needed holder for my booklet.
and a few items for the pc
Strasburg 2010 Topps Update Chrome Rookie Refractors
2010 Bowman Prospects Blue #'d/520
and eventhough i already have one i decided to get this one since it was just sitting there
im a little worried about this one though, the scan you are looking at shows defects in the card, i thought it was scratched but when i looked it over its just where the ink didnt sit in. Is that gonna hurt grading? i mean the surface is fine from scratches and such, just bad coloring im guessing from the factory. everything else is seemingly perfect.
oh well if its a no go for grading, im more than happy to have multiples of that card and if i see another ill probably go ahead and buy it.
but thats it, thanks for looking.
---
03-25-2013, 06:33 PM
RE: Weekend LCS visit
Nice stuff!
---


I collect Dirk Hayhurst.
Thank you jbel4331 for the banner!
03-25-2013, 07:51 PM
geddon81
Jr. Member


Posts: 355
Joined: Jan 2006
RE: Weekend LCS visit
Thanks, put another Strasburg and buster posey rc on lay away for next week as well.
---
03-25-2013, 10:00 PM
elberson
Sr. Member


Posts: 4,793
Joined: Oct 2002
RE: Weekend LCS visit
Not a bad shopping day
---
Looking mostly for HOF players.....game used, rc, #D, autos, and mike Schmidt autos and game used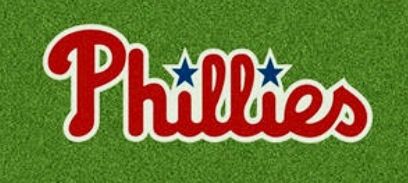 03-25-2013, 10:52 PM
djohn
Sr. Member


Posts: 4,363
Joined: Jul 1997
RE: Weekend LCS visit
I haven't seen the booklet holders like that before. It looks nice. As for the Griffey if you are going to send it for grading the surface grade will take a big hit (due to the missing ink). I'm not sure how much PSA takes off, but BGS would kill you for that.
---
Collecting John Stockton, Karl Malone, Ivan Rodriguez, Gary Carter & UF player rookie year cards. Plus Jedd Gyorko rookie and prospect cards.
Jedd Gyorko 2010-2013: Have 313/419 including 1/1s
Wantlist: http://sites.google.com/site/sportscardsite/set-needs/
03-25-2013, 11:05 PM
(This post was last modified: 03-25-2013 11:09 PM by geddon81.)
geddon81
Jr. Member


Posts: 355
Joined: Jan 2006
RE: Weekend LCS visit
yeah thats what i figured about the griffey. oh well, perhaps i can use it for some minor trade bait to throw on top of a deal. eh, not so worried about it, my other one will grade well.

the booklet holder is pretty awesome if i may say so, even comes with the stand as you can see. Fits in there perfect and doesnt move and has little cutouts for the corners so they dont touch anything. $10 i will gladly pay for again if i happen to get another booklet.

cant say the same for the ball holders/displays as the balls wiggle quite a bit when you move them. but they were cheap and i have had those baseballs in the same old holders since i was 9, plus they are UV protective so im not so bummed out about it. but a plus about them is that they are made to stack on top of each other, so they are great for people who have a good bit of auto'd baseballs and want a nice space saving way to show them off.
---
User(s) browsing this thread: 1 Guest(s)