Share Thread:
Custom 1/1 Set Compliments of Folkertino
03-13-2013, 03:14 PM
TBarn291
Member


Posts: 2,448
Joined: Feb 2012
Custom 1/1 Set Compliments of Folkertino
Awhile back I saw a thread on this forum posted by Folkertino, showing off some of his custom cards that he designs and makes. I was impressed and asked him if he could design a custom 1/1 set including some of my PC players. He was incredibly cool about it and when he couldn't find a good enough picture to include Olowokandi in the set, he went out of his was to create an extra bonus piece just so I could have a 1/1 Olowokandi. He did a fantastic job on these and I wanted to give him credit for being so creative and generous with his time. Here are my unique custom cards designed and created by "FOLKERTINO"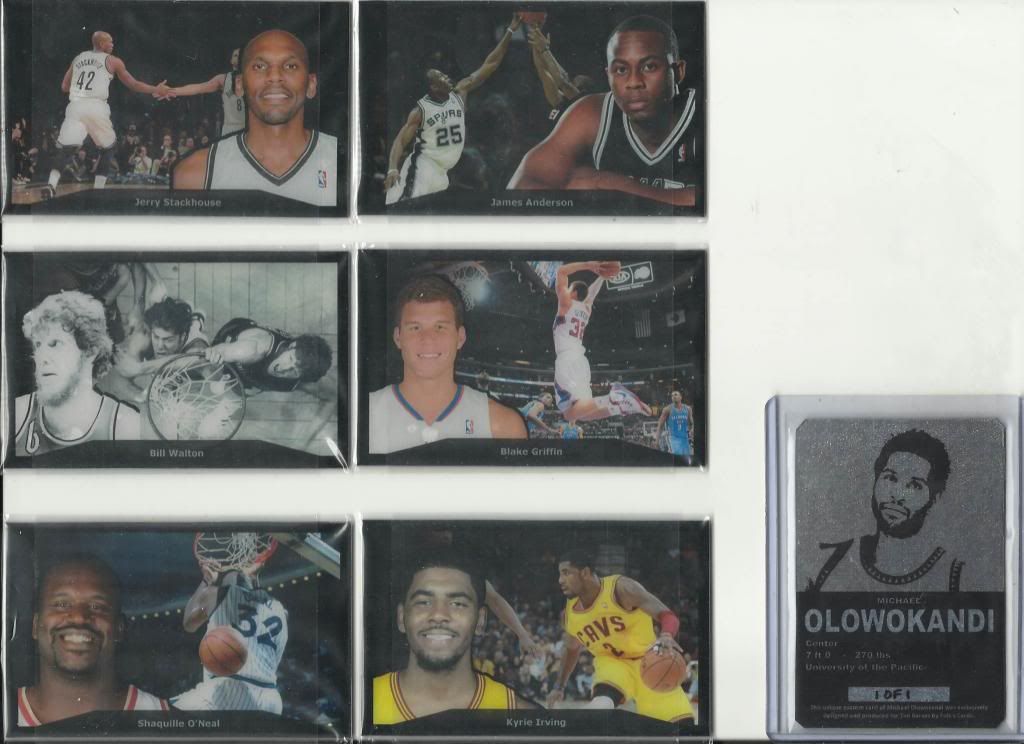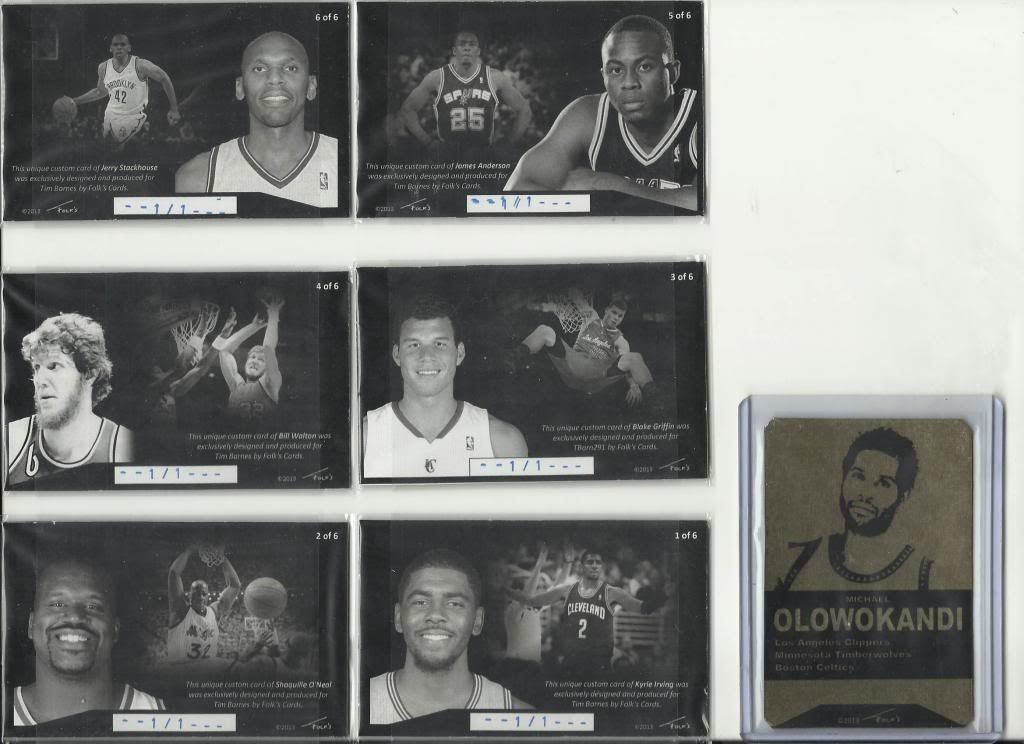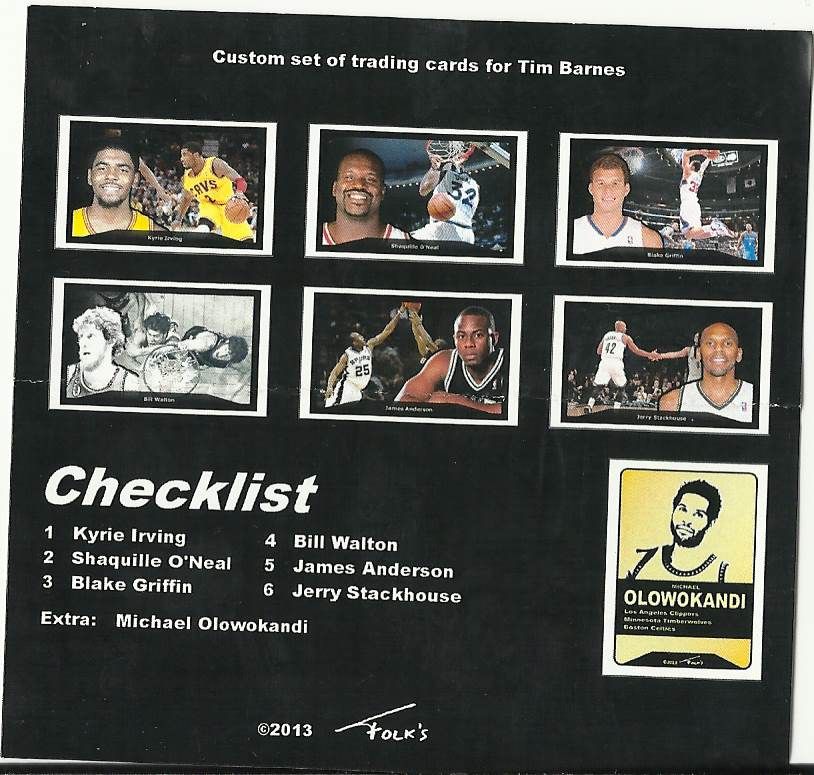 ---
03-13-2013, 03:42 PM
RE: Custom 1/1 Set Compliments of Folkertino
Hey man, thanks, it was my pleasure.
It was the first time I did this on request. While I'm not easy on myself when it comes to making the best cards possible, meeting someone else's expectations was a whole new experience.
I'm glad you liked what I did and am pleased they'll be part of a good collection. Hopefully some day you get an opportunity to get them signed
For everyone else to perhaps better appreciate the cards, here's the design images of my four favorite cards from your set.
Enjoy and speak soon Tim
---


Mini PCs: http://folkertino.webs.com
03-13-2013, 04:05 PM
dleifriaf
Jr. Member


Posts: 102
Joined: Nov 1998
RE: Custom 1/1 Set Compliments of Folkertino
like
---


Dominique Wilkins Beckett Super Collector
http://www.hobbydisplay.com/rdleifriaf
User(s) browsing this thread: 1 Guest(s)