Share Thread:
03-08-2013, 08:34 PM
Should I grade?
These just came in yesterday together and wanted to see what you guys think. I have the Magic's all-rookie already in a PSA9...Is it worth having it graded by BGS? Both of these are real clean but might lose some on centering.
I would be looking for BGS 9 or better. They look to be about BGS 9 to me not 9.5 or anything, again because of the centering.
The dream team would be PC but I would try and move one of the All-rookies.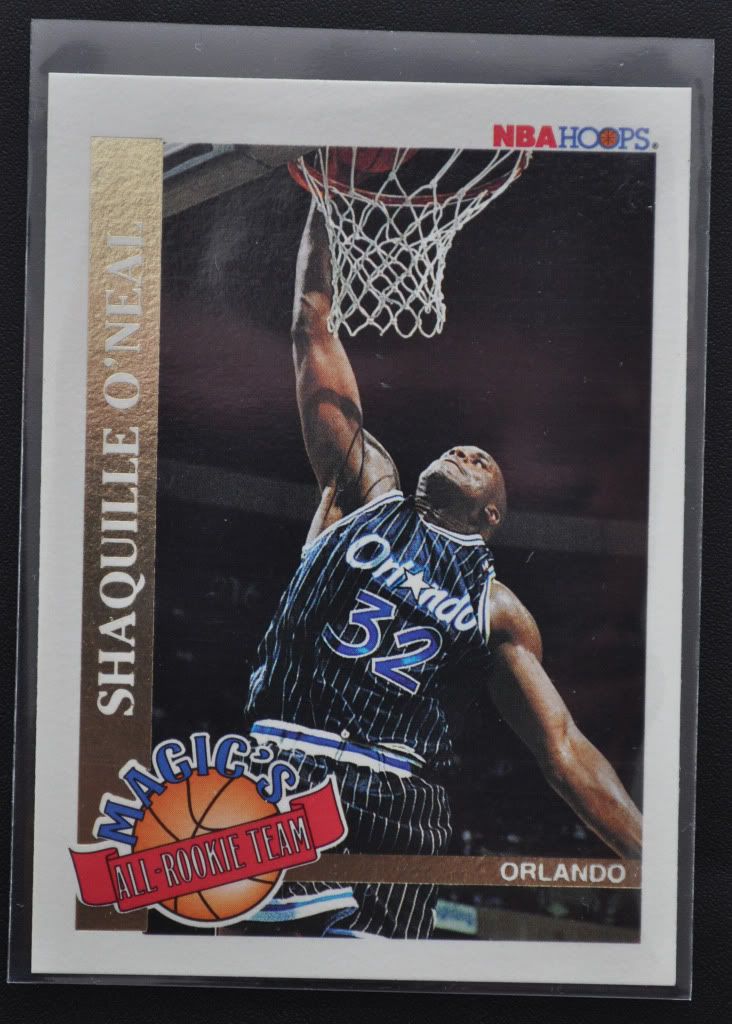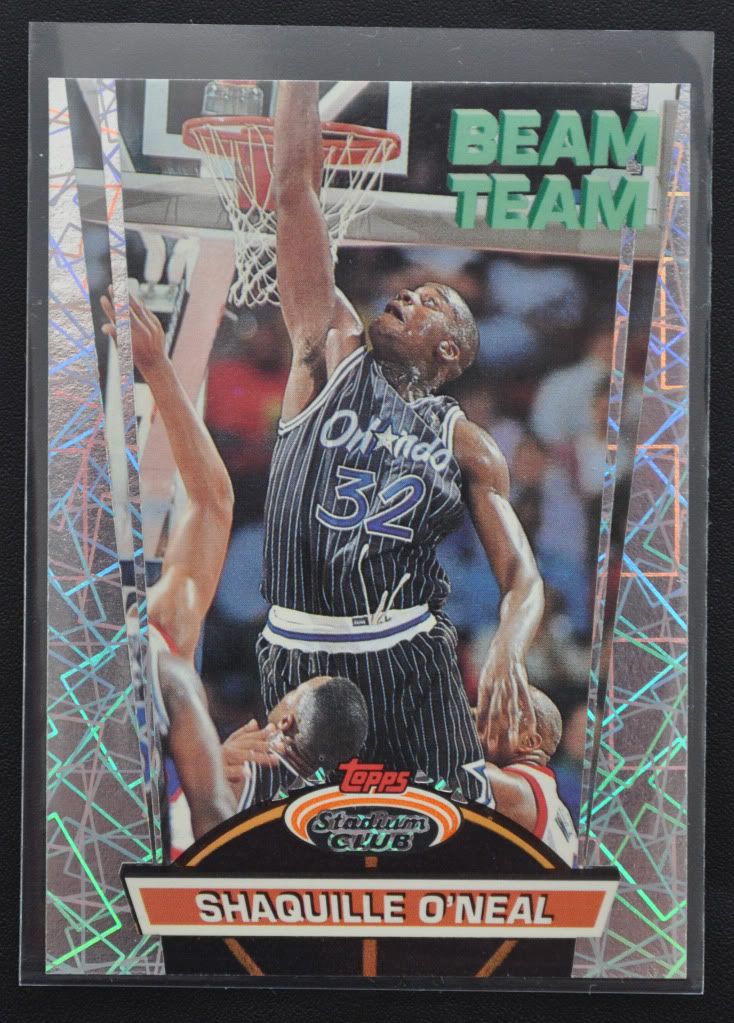 ---
NBA 50 GREATEST AUTOGRAPHS - 48/50 - 96%

50 Greatest still need - Chamberlin, Maravich.
03-08-2013, 08:59 PM
briankort
Member


Posts: 1,096
Joined: May 2011
RE: Should I grade?
I don't think these cards are alot more desirable by collectors with just a BGS 9 grade then they are raw. But some people just like to have slabbed cards and a MINT grade is still good.

If you want them slabbed to put in your collection of other slabbed cards and the $30+ price tag is ok with you then do it. But I don't think you will make too big a profit if your planning to try and turn them.

They do look like possible 9's from the scans, but beckett can be unpredictable sometimes.
---
ebayID Brian60187 - Collecting PSA 10 RC's
http://s1238.photobucket.com/user/brianl...ll%20Trade
03-08-2013, 09:32 PM
buckunteer
Sr. Member


Posts: 3,287
Joined: Jun 2010
RE: Should I grade?
Yeah it's all about personal preference. I like grading PC cards, even some lower-end, just to have them protected and displayable.
If it were me, I would hold off on the magic's all-rookie, the centering will be a big issue. My inner optimist says send the beam team though, it may have a shot at a 9.5, though I would guess a 9 on it as well.
I set my minimum at 8.5s, so I'm not as picky as most people
---
I collect Michael Jordan, Mitch Richmond, and Ohio State players (football and basketball) in OSU gear. I strongly prefer 90's-era cards and use newer cards primarily for trade bait!



03-10-2013, 11:15 PM
RE: Should I grade?
i've got an MJ Beam Team coming back from BGS later this week. It is same left/right centering, but much lower than yours. I can let you know what that gets in centering.

I like to get my PC cards slabbed also. Would love to have that Beam Team Shaq in a 9.5.
03-11-2013, 09:05 AM
RE: Should I grade?
Beam Team Shaq was THE card in 92. I had pulled one from a pack and sold it for $400 when I was 13. I have been hunting a BGS 9-9.5 but keep missing it. Card is great raw though, centering on that set is always screwy.
03-11-2013, 10:07 AM
RE: Should I grade?
Thanks for all the opinions guys. I think I will send in the Beam Team with my next shipment to be graded. Haven't sent any out in months but getting some together now.

@Hercules- Thanks man, I would appreciate knowing how you did.

@3n5kp- It is one of the cards of the early 90's. You made a killing at 13!! $400 would feel like a million dollars to me at 13!

@Buck – Yeah I like having my PC slabed too. It will always be protected and looks great! I think I will hold off on the All Magics…Have a PSA9 so I might just toss this one on Ebay.

@Brian – Yeah, I'm thinking close to a 9…Maybe drop down to 8.5 if I get a GOD(Grader of Death) The $ value doesn't play too much into me grading them…I like my PC slabed and this was one of the cards I always wanted as a kid so I wouldn't sell it anyways. It does get expensive to grade though!
---
NBA 50 GREATEST AUTOGRAPHS - 48/50 - 96%

50 Greatest still need - Chamberlin, Maravich.
03-28-2013, 06:14 PM
(This post was last modified: 03-28-2013 06:16 PM by hercules21.)
RE: Should I grade?
So I got a 9.5 on centering. You can tell by looking at the front top corners that it is not exactly 50/50 left/right, but in my opinion that's damn close enough for a 10. I think what knocked it down to a 9.5 is actually the back of the card, which is too far to the right based off how close the letters are to the edge.
Comparing to your card, I think your front is slightly farther to the right than mine, but not by much.
---
Let me know what you get with the Magic All-Rookies. I have a similar card, was thinking of sending in for grade.
User(s) browsing this thread: 1 Guest(s)