Share Thread:
02-04-2013, 02:16 PM
RE: OT: 1st autograph card?
as a young boy collecting, there were no Auto cards in packs but living in so.cal. we hung around the LA colloseum a lot and players were more signing friendly back then. Jack snow and Roman Gabriel are the 1st two i remember getting IP autos on a card from. had a bunch of programs, photos, pennants etc from Rams 1960s and 70s also. bummer is, i stapled tacked and taped everything up on my bedroom walls and my little brother got em all when i moved out. but i do still have the snow card and a few others. i re-started collecting in 2000 but bought singles only for a long time. the 1st auto i pulled from a pack was skyler greens 06 press pass and i still have it.
---
BECKETT SUPER COLLECTOR MAY 2010. COLLECTING KURT WARNER & MARSHALL FAULK. also looking for: tom nutten, fred miller, any card. view my warner/faulk collection at: http://www.photobucket.com/collectrams
02-04-2013, 09:07 PM
ugameck
Sr. Member


Posts: 2,417
Joined: May 2004
RE: OT: 1st autograph card?
2002 Javon Walker redemption - I was pumped...he didn't sign – got a box of 2002 Gridiron Kings as a replacement. Pulled, well, someone I don't remember. Next one was Stefan Leflors out of a Bowmans Best "pack" from Target. I was out of the card game for 10 years (stopped with 1992 pro set). Why did I start back!!!!
I will always remember my first memo piece - pulled a Mark Omeara shirt card from 2001 UD Golf blaster - crushed the odds - box was marked down in a Kmart bankruptcy store. Then I joined eBay.....bought some UD golf rack packs nd pulled the card I'll never sell - Payne Stewart preview threads out of the SP preview pack. Actually felt somber when I pulled it. Brought back memories of me watching news live about it....
---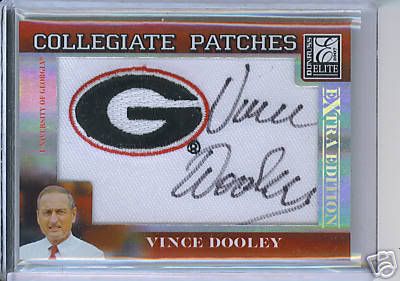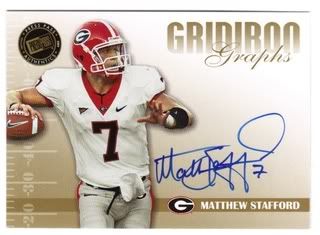 02-04-2013, 10:47 PM
RE: OT: 1st autograph card?
Not 100% sure, but I think this was my first football auto:
---
PhotoBucket
User(s) browsing this thread: 1 Guest(s)