Share Thread:
01-31-2013, 08:04 PM
corbin21
Member


Posts: 690
Joined: Jan 2007
Too much Hype 2013 Topps
I can't wait for the Hype to be over and the price of the 2013 Topps Jumbos boxes are back to reality. $105.00 is insane, and I know people are willing to pay that much to be the first one on the block to have them. I think I will wait a month when the price is affordable. Last year's Series I jumbos can be bought for $63.00. I can't put baseball cards in my gas tank. But I did put them in my bicycle spokes...... LOL
01-31-2013, 08:13 PM
elfeo013
Member


Posts: 697
Joined: Aug 2011
RE: Too much Hype 2013 Topps
one thing i dont like about this years release is the quality of the cards. a lot of the cards seem to be chipped, similar to the five star product from last year
---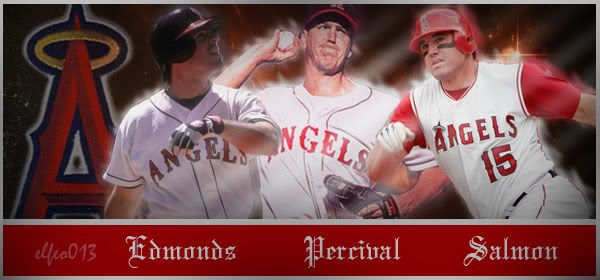 01-31-2013, 08:20 PM
corbin21
Member


Posts: 690
Joined: Jan 2007
RE: Too much Hype 2013 Topps
I bought several boxes this week at Wal-Mart resulting in about 300 cards and I still don't have a Bryce Harper to show for it. Spent about $100.00 on retail, should have spent the money on a Jumbo UGH...... Have much better luck buying Jumbo Boxes.....
01-31-2013, 08:58 PM
RE: Too much Hype 2013 Topps
Yeah not a ton of big name Rc's to be had for the price they are going for.
01-31-2013, 09:23 PM
rjcj2017
Sr. Member


Posts: 5,855
Joined: Nov 2011
RE: Too much Hype 2013 Topps
But, but, but, guys ... you can pull MORE Yogi Berra inserts this year!

Sheesh. Put the retired guys in their own sets.
01-31-2013, 09:47 PM
RE: Too much Hype 2013 Topps
The jumbo boxes are harder to come by this year. We pre-ordered our Series II boxes this week. They told us we had to buy 3 regular boxes in order to get 1 jumbo. He said that wasn't his deal, but Topps' deal.

So it appears they're going to be putting out less jumbos.

As for the chipping, I haven't noticed any in the 5 boxes I've opened so far. But I haven't really paid attention to that.

I got 2 Harpers in my boxes (all blasters by the way). I have some duplication, but no more than 3 cards of any particular players.
01-31-2013, 11:24 PM
stera8
Member


Posts: 794
Joined: Jul 2012
RE: Too much Hype 2013 Topps
my duke snider auto has some small wear in one of the corners right out of the pack... that was annoying
---


COLLECTING ALL JOEY GALLO AND ADDISON RUSSELL !!!
01-31-2013, 11:41 PM
RE: Too much Hype 2013 Topps
The price is high, definitely. Haven't noticed any quality issues, though.
---


I collect Dirk Hayhurst.
Thank you jbel4331 for the banner!
01-31-2013, 11:49 PM
dlcarst
Member


Posts: 526
Joined: Apr 2011
RE: Too much Hype 2013 Topps
Last year's can be bought for 63 dollars, but try to find one from 2009-2011 and they'll all run you about 100 bucks. Value seems to be very good this year. There are harder to find inserts like the Die Cuts and the hobby-only insert that fall only a few per box, more plentiful autos of guys like Doc Gooden, David Justice, and Gary Sheffield that are much nicer to pull than another young guy that will be out of the Bigs in 2 years...more parallels which is annoying at times but increases the value of the box. The manufactured trophy relics are gorgeous...I'm not saying it's a perfect product but don't expect to pay much less down the road. It's really not too bad to spend 100 bucks on a box, think about any product and figure out how often you get 1/3 your moneys worth or worse. At least with a Jumbo you get the set, a nice manufactured card, an auto, a jersey, and a black, SP, or silk, and all the inserts and parallels, and you'll make more than half your money back every single time, and if you hit anything decent it's easy to get your money's worth out of a box. There's a reason people break 10+ cases of this stuff and sell it all, they actually profit a decent amount from it.
---


Always collecting Ozzie Smith!
02-01-2013, 12:10 AM
RE: Too much Hype 2013 Topps
I've bought 5 retail boxes and have been surprised with the limited duplication as well. However, tonight I bought 1 box and 1 of the 36 card packs (sorry, don't know all these technical terms yet) and pulled 3x as many inserts from the cheaper pack than the box.
---

Piazza supercollector: 3,117 different
User(s) browsing this thread: 1 Guest(s)