01-25-2013, 10:17 AM
RE: 1989 Fleer Randy Johnson red tint or Marlboro?
These are the two versions I own
not sure what to consider this one:
This is two scans of the 2nd
This one looks to be a red tint version but the picture almost makes it look green you guys tell me:
Red Tint?
2nd scan looks green?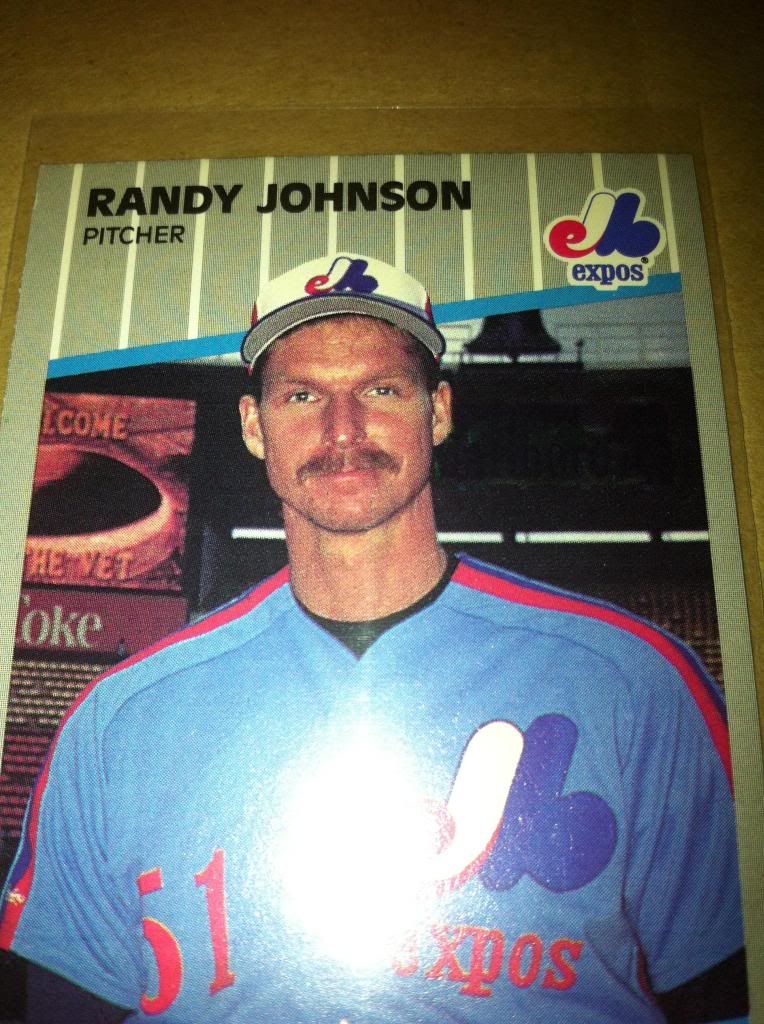 Be advised Im the military currently stationed overseas. My shipping could take 7-10 days. However, I will ship all my trades priority mail with DC hopefully this will hurry the process. There is no additional cost shipping to me overseas. I have U.S. address on the military base i am stationed at.