Share Thread:
OT Looking for some advice on a card show
01-13-2013, 10:24 AM
OT Looking for some advice on a card show
Is it possible for someone not a shop owner to set up a card show to buy sell or trade...If so how would you go about this.The LCS is 30 mins away but main focus is MTG and other tournies...There is a few collectors I know in my area but nothing as in shows or trade nights etc... I was Thinking maybe the Local Community center or maybe talking to the mall about a spot in there...My question is has anyone ever done this?
---

01-13-2013, 10:28 AM
RE: OT Looking for some advice on a card show
Anyone can set up a show.... just need a place (rent a KoC hall or somthing).... start advertising and organizing dealers. Check your local licensing laws for promoters before you start. also check into concessions. If you build a following you can make it monthly. we have a local tuesday night show thats been going on for decades. ( first tues of the month)
---
PC - Dolphins, Daniel Thomas, Parker, Ajayi, Jordan, Landry & Phins 1/1's
01-13-2013, 03:09 PM
gadsden86
Member


Posts: 1,938
Joined: Jan 2001
RE: OT Looking for some advice on a card show
Yea i set up at 2 shows in the area. I sell mainly what i dont have in my pc and have fun doing it. it is more fun i thnk w/o and overhead to worry about. I bust packs and pick up lots to resell what i get that i dont want for my PC.
I know i pay 25 bucks for each table i use at each show. I feel as a collector 1st and only selling to put it back in the hobby if i can make whe i paid for the table at the least than it was good. Obviously to make more is your goal but doesnt always happen. Some times new shows can take quite a while to get off the ground. If you can somehow get former players or current players to come in and do autographs for a fee then it tends to bring people in as well.
Also get if you can your local shops and maybe other show dealers to work with you it will benifit you and them as well.
---
Collecting Dolphins, PSU Alumni(in college uni)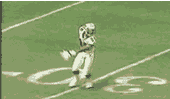 Like my Facebook page.
https://www.facebook.com/PHsportscards?ref=tn_tnmn
01-13-2013, 03:33 PM
RE: OT Looking for some advice on a card show
I agree with the prior post. I used to organize a local show and held it at fire hall. The key is to make the collectors and dealers in the area aware of it and guarantee that it will be held on a consistent basis. Talk to your LCS and see if they will allow you to place fliers at their shop, most of them will.

When it comes to the dealers, try to get a mix of sellers that range from strictly vintage to those that have the newer stuff. Also, anyone selling something other than cards (McFarlanes, comics, non sport cards) is always a nice way to get other collectors to attend the show. If anyone wants to sell supplies that is a plus since that is an item that everyone can use and not many card dealers get involved with. I always charged $25 for one table, $20 each if you had two and 15 each if they wanted 3 or more. I never tried to make money off the dealers, just tried to charge enough to cover the cost of the hall rental.
---
Looking for Hines Ward rookies (that I do not have), low numbered parallels and autos. Also, Bowman Chrome Baseball autos.
I normally send trades on Tuesday's and/or Friday's due to work.

http://s244.photobucket.com/user/nynkefa...t=6&page=1
User(s) browsing this thread: 1 Guest(s)