Share Thread:
01-11-2013, 02:50 PM
7whodey
Member


Posts: 790
Joined: Oct 1999
Toys R Us Blasters
I had some Toys R Us rewards dollars to spend, so I thought why not get a blaster or two? I didn't realize that their blasters are more expensive than everyone elses! 2012 Bowman was $27.99 and 2012 Topps Chrome was $25.99. Even though I had $11 in rewards money, I didn't buy anything. Is everyone else's Toys R Us the same way??
---
Always trading for Barry Larkin. Currently have 1869 different out of 3875 total cards.

Will trade for other Cincinnati Reds and Cincinnati Bengals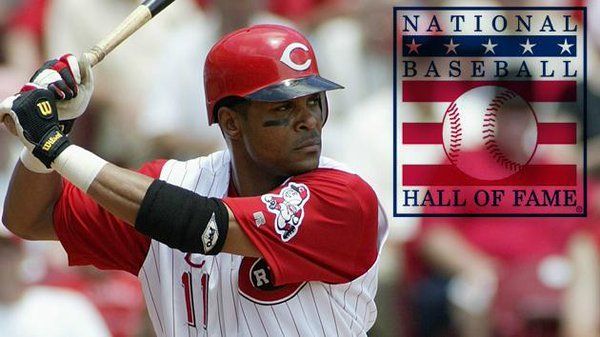 01-11-2013, 03:37 PM
RE: Toys R Us Blasters
yes, they are a rip off. They occasionally have buy one, get one 50% off. Even then it is about par from Walmart/Target.
---

Royals Super Collector; PC's of Paul Splittorff, George Brett, Mike Sweeney
Bucket - http://s460.photobucket.com/albums/qq329/chrisjgould/
01-11-2013, 03:57 PM
RE: Toys R Us Blasters
yes sir!! checked out one the other day taking my kids there.
01-11-2013, 04:03 PM
RE: Toys R Us Blasters
Yes, they're more expensive here in Texas. Although one time there was a 2012 Topps Chrome blaster on a shelf with a $9.95 sticker on it. I took it to the register and it rang up $29.95 and I told them where it was. They went and looked and honored the price. Didn't pull crap out of it ... guess I learned my lesson about lying!

But yes, they are more expensive at Toys R Us. That's why I don't go there. I do look for McFarlane figures there and have found a few variations that I was able to turn for profit.
01-11-2013, 04:03 PM
once78
Member


Posts: 1,860
Joined: Jul 2007
RE: Toys R Us Blasters
My toys r us is the same but one time I broke down in a moment of weakness and bought a 2012 Gypsy Blaster and hit a Rod Carew 1887 indian penny numbered to 10. So the money was okay then but if i hadn't gotten anything I would kicked myself for paying that. But we kick ourself all the time for buying boxes don't we. Haha
---
http://s302.photobucket.com/albums/nn98/once78/
01-11-2013, 04:14 PM
RE: Toys R Us Blasters
They are overpriced where I live, too. "Cheap" ones are like $23 there for me.
---


I collect Dirk Hayhurst.
Thank you jbel4331 for the banner!
01-11-2013, 04:30 PM
stera8
Member


Posts: 794
Joined: Jul 2012
RE: Toys R Us Blasters
I love when they do the 27.99 and are like "but it's buy one get one half off!"


Ugh hate Geoffrey for that
---


COLLECTING ALL JOEY GALLO AND ADDISON RUSSELL !!!
User(s) browsing this thread: