Share Thread:
Merry Xmas looking to trade
12-25-2012, 05:15 PM
cox1781
Member


Posts: 1,626
Joined: Jan 2003
Merry Xmas looking to trade
I am snowed and iced in so I am looking to trade. I am spending Christmas with the family and we are just hanging out watching it snow like a blizzard outside. I hope everyone is having a safe and happy holidays. Merry Christmas from my family to yours.

I am looking for the usually Brett Favre, Randy Moss, and Michael Vick stuff anything I don't have. I am also looking for Felix Jones, Darren Mcfadden, Dustin Keller, James Hardy, Harry Douglas, and a newer pc Trent Richardson. The first three I am looking for anything and everything. As for the others I am looking for game used, jerseys, and autographs. Please feel free to pm me message me here or just open a trade. No, trade is to small. I am easy to get along with and I am adding cards as much as I can. I usually always trade even if it's stuff I don't need for my pc.

Thanks for looking and look forward to hearing from you.
---
I collect these three guys. I teach life skills class for kids and can always use free cards for them.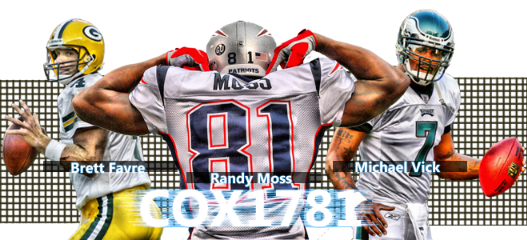 User(s) browsing this thread: 1 Guest(s)