Share Thread:
2nd Annual Xmas Givaway Contest!!! 3 WINNERS ANNOUNCED!!
12-24-2012, 06:59 AM
RE: 2nd Annual Xmas Givaway Contest!!!
Why I think I deserve it... by Erik S aka usafshelland
Because 2012 has been a rough year for me personally, both positively and negatively. Februrary - find out wife is pregnant (positive), March - find out I was not selected for military promotion (negative), September - lose military housing after being involuntarily separated and now live in a 5th wheel (negative), October - daughter is born!
(positive), October-December unemployed (negative). Only two things give me any joy nowadays 1) my daughter (she's awesome) and 2) collecting & trading the cards that I do have. Hell, the wife is even nice enough to let me buy rack packs still at Wal-Mart and Target and every once in a while a get a super nice hit in there. I say that God does exist and does see my downer moments as He throws me a bone every once in a while...
---
http://s104.photobucket.com/albums/m174/usafshelland/
12-24-2012, 11:18 AM
captezra
Banned

Posts: 29
Joined: Jul 2012
RE: 2nd Annual Xmas Givaway Contest!!!
I think I deserve it because I am 11 years old but have good cards, takes care of them, has knoweledge of them, and I just moved to Dallas. Plus I am 11 and have to buy all cards using my own money. I don't even get an allowence. So, it is kinda hard to collect with such a small budget. That is why I think I deserve the card. Thank you very much.
12-24-2012, 11:40 AM
RE: 2nd Annual Xmas Givaway Contest!!!
I dont deserve it either, would just use it for tradebait for Manning or Luck, although Murray is a beast when get gets his momentum up and I enjoy watching him plow through defenders, just wish he was on one of 2 different teams!
---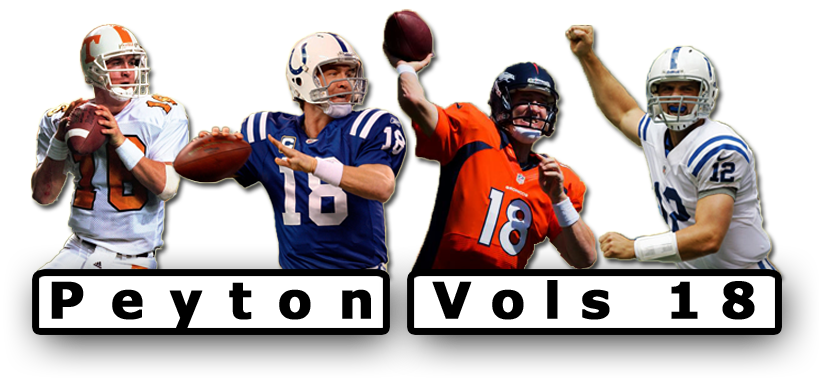 http://s1146.photobucket.com/albums/o528...Garretson/
Peyton Manning, Zac Dysert, and UT Vols
12-24-2012, 12:54 PM
gjhobbs
Member


Posts: 1,377
Joined: Aug 2012
RE: 2nd Annual Xmas Givaway Contest!!!
I wouldn't say I deserve it, but I think that my wife's sister should have this card personally. She's 8 years old, and in the past 16 months was removed from her parent's house by the state due to them not being able to properly take care of her (long story I'd rather not talk about).

My wife and I opened our house and home to her, and she has become best of friends with my 4 year old son (her nephew). She has so much baggage for an 8 year old on her shoulders that she can't begin to explain things because she doesn't know how. It's not that she doesn't know how to talk, but because she still has a hard time talking about her feelings and such. One way that she gets an outlet is by sharing the passion of collecting cards with me. While she is an avid Seahawks fan, she still loves seeing all of the different players and meeting the Seahawks players that we meet at our LCS as well as out in town at meet/greets.

That's why I think my wife's sister (my sister-in-law) deserves to have the card for her PC that she won't trade or give up.
---


http://s274.beta.photobucket.com/user/bu...de%20items - click link for photobucket

DO NOT TRADE LIST:

FREDDYLOVESSHAUNA
12-24-2012, 02:26 PM
RE: 2nd Annual Xmas Givaway Contest!!!
Some good entries so far!

Going to close things down around 8-9am tomorrow, so get them in before then!
---
Top Players of All Time RC PC
12-24-2012, 09:40 PM
HNE_89
New Member


Posts: 2
Joined: Nov 2012
RE: 2nd Annual Xmas Givaway Contest!!!
I would LOVE this card and give it a wonderful home! I'm a huge Cowboys fan and am trying to get as many cards of them as i can. I started collecting because I'm in the process of being a living kidney donor, and needed something to keep me busy while I go through all my testing, but I have no good cards yet. i am probably one of the only girls who are avid card collectors, haha, but I promise I would treat it well if I won Smile thanks for the contest! Merry Christmas, all!
12-24-2012, 10:18 PM
(This post was last modified: 12-25-2012 12:30 AM by slufan83.)
slufan83
Sr. Member


Posts: 5,263
Joined: Nov 2006
RE: 2nd Annual Xmas Givaway Contest!!!
I used to be very active here but this last year hasn't really been the greatest. I started out this year finally on my last year of college. I only needed 2 classes to graduate and finally be done. Well, last November my mom had lost her job of 26 years at our local hospital (they decided to just get rid of her whole department). They gave her just a two week notice and then afterwards just 2 paychecks after her job was over. She was looking and looking for work while at the same time running out of money to pay her rent/bills. I ended up giving her all my student loan money for the semester to help her pay her rent so she could keep looking for work and not have to move. Well no job can about and I ran myself completely broke to the point there I couldn't even afford to drive to classes anymore. So I had to end up dropping my classes and put off graduating once again. I wasn't working at the time myself and I still haven't been able to find a job. Luckily my friend has been letting me stay at his house or else I'd pretty much be homeless. I haven't have my organize up for many months now and haven't had anything to even trade as I had gotten rid of all my cards just to keep my phone bill paid so I could at least have a way for any job offers to call me. This has easily been the most difficult year of my life and not exactly where I wished I would have been at 28 years old. I wouldn't say I'm deserving of anything, but this is more so an explanation as to why I haven't been on here as much. Cards and sports have always been my passion, so this last year has been a little more depressing since I haven't been able to enjoy the hobby much. Hope everyone has a great Christmas!
12-25-2012, 02:09 AM
RE: 2nd Annual Xmas Givaway Contest!!!
Still time for more entries, will make a choice tomorrow around 9!
---
Top Players of All Time RC PC
12-25-2012, 09:40 AM
RE: 2nd Annual Xmas Givaway Contest!!!
Had to make some tough choices here so I increased the prizes to three!
The first winner is........gjhobbs!!!
Your niece will get the following card -
Hope she enjoys it!
The next winners I had to pick out of a hat because I could not do it on my own.
The second winner is........usafshelland!!!!
You will get the following card -
Enjoy!
And the third winner is.........captezra
You will be getting a RGIII base Strata RC, a Aikman Topps RC, a Emmitt RC, and a handful of other cards, hope you like them!
Please everyone who won PM me you addy.
Now there were about 3-4 others who I wish I could have given something too, so I am hoping someone else on the boards will step up and get at least 1 or 2 of them something too!
Merry Xmas to all and thanks for playing!!
---
Top Players of All Time RC PC
User(s) browsing this thread: 1 Guest(s)