Share Thread:
1 Retail and 1 Hobby of Strata
12-22-2012, 08:43 AM
Zzeebb
Jr. Member


Posts: 203
Joined: Mar 2012
1 Retail and 1 Hobby of Strata
I picked up a blaster to see if I liked the cards and I did, so i bought a hobby box as a Christmas present for myself.
First Retail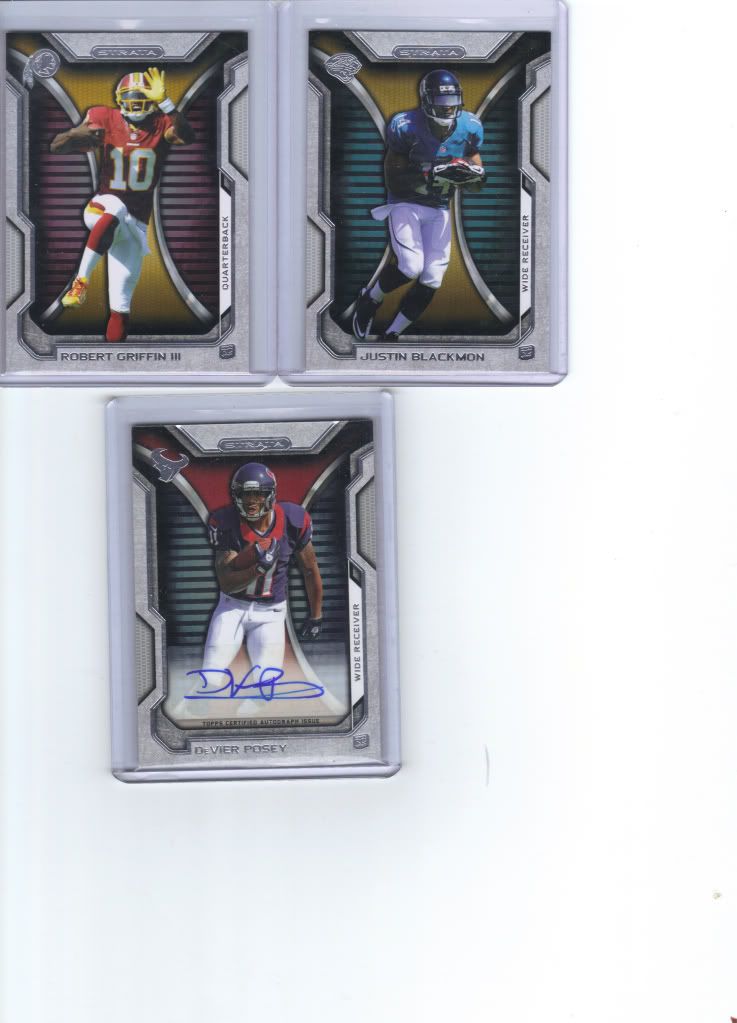 Nothing spectacular but, still love getting an auto in retail. I noticed the the RC's have a retail and a hobby version which you can see in this hobby scan, also the hobby RC's are printed on a thicker stock then retail.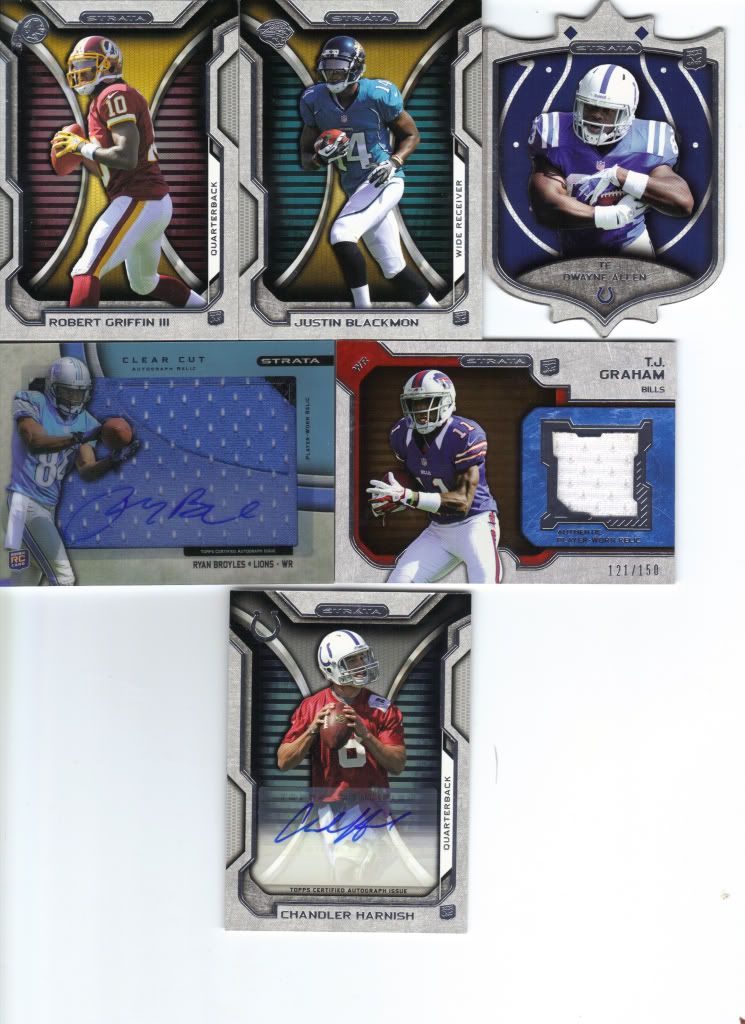 The Broyles is a Parallel 55/75 and I got the wrong Colts auto!
---


I work 3rd shift, so it might take a day or two to get back to you. Trades usually don't get mailed out on Tuesdays-Thursdays. Thanks!
My Bucket
http://s1057.photobucket.com/albums/t389...r%20trade/
12-22-2012, 11:27 AM
ZSDOne
Member


Posts: 500
Joined: Feb 2012
RE: 1 Retail and 1 Hobby of Strata
Pretty similar to my results actually - right down to getting the /75 "patch" clear cut and the /150 relic.

Pretty good results actually.

Too bad about the auto being the wrong Colt though. Topps must just be putting those things in to tease people.
12-22-2012, 01:47 PM
troyatc20
Jr. Member


Posts: 338
Joined: Aug 1999
RE: 1 Retail and 1 Hobby of Strata
If the Broyles is FT i would be interested. Let me know
---


01-04-2013, 01:44 PM
RE: 1 Retail and 1 Hobby of Strata
Nice clear cut
---


STAN MIKITA CUP FOUNDATIONS
MATT SMABY CUP PRINTING PLATES

BUCKET LINK
User(s) browsing this thread: 1 Guest(s)