Share Thread:
12-19-2012, 10:34 PM
mswatson
Member


Posts: 871
Joined: May 2009
4 Boxes, Old & New
Broke several boxes recently, here are the highlights....
First, a box of 98 Bowman Chrome CHL...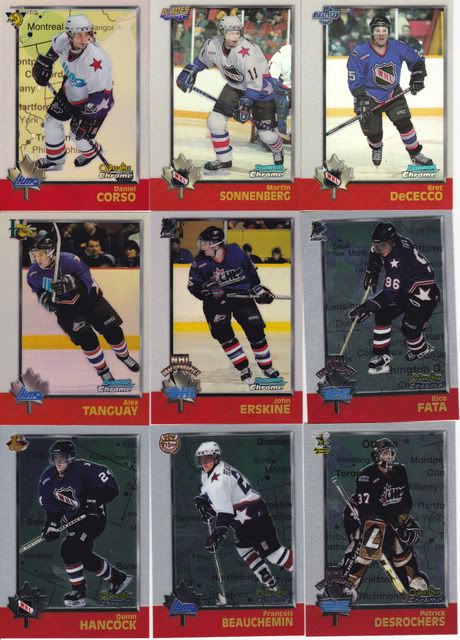 Next, a pretty good box of 12-13 UD...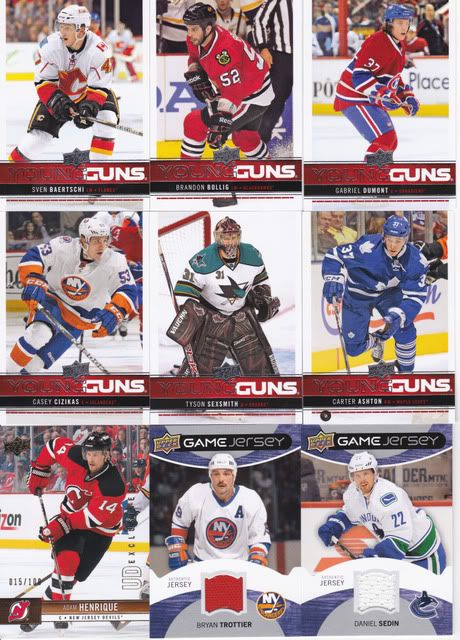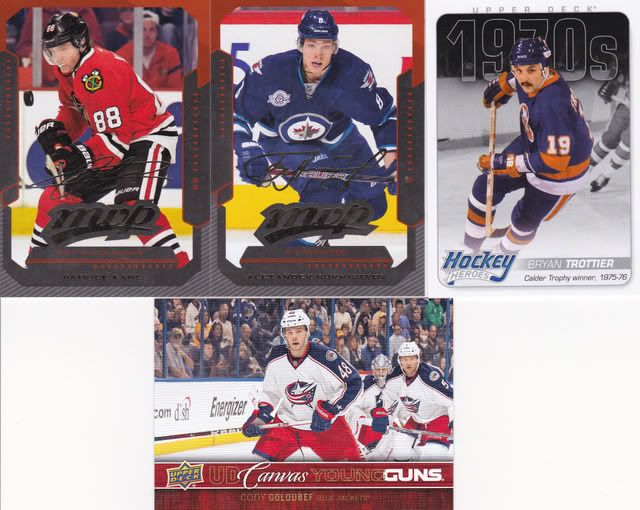 Another old box, Collector's Choice 97-98, just one highlight, but it's a good one...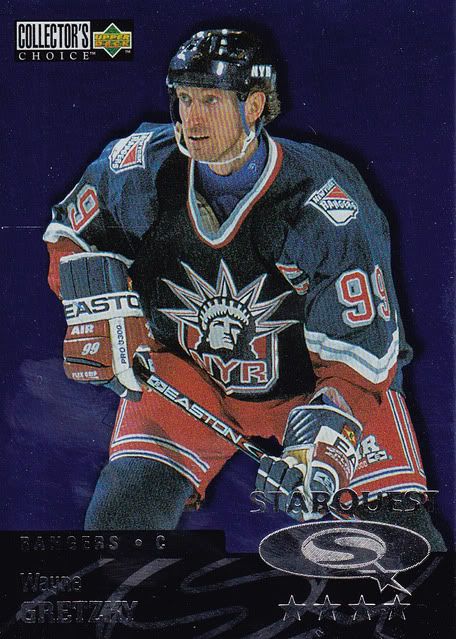 And finally, a box of 12-13 OPC. A lot of the usual inserts, the pop-ups were nice -
And then there was this one, which I though was just a nice-looking card, until I put it in the organizer and saw the BV (which must be a mistake...) - it's card #TL-98....
Anyway, all PC, thanks for looking, comments welcome !!!
---
Building sets, and collecting Alex Ovechkin, Calle Johansson,
Craig Laughlin and Braden Holtby
12-19-2012, 10:46 PM
katykeed
Jr. Member


Posts: 242
Joined: May 2012
RE: 4 Boxes, Old & New
OMG!!!!! OPC does it again, what a super hit! Congrats! If you ever want to part with the Wings cartoon card, please keep me in mind. I have some pretty nice PC stuff ($300 BV cards) I'd work with you on.
12-20-2012, 08:51 AM
rayeates
Moderator


Posts: 6,607
Joined: Mar 2010
RE: 4 Boxes, Old & New
Seriously insane hits there, Mark!!! That Cartoon is amazing! Huge congrats!

Randi
12-20-2012, 05:37 PM
RE: 4 Boxes, Old & New
Sweet hit mark. That Octopus in an awesome card and I would have never thought that the BV would be that. OMG, it should definitely land you some very nice PC cards if you decide to trade it.

Chris
---


Bucket: https://www.flickr.com/photos/123198232@N04/albums


"ONLY TRADER ALBUMS ARE AVAILABLE"
12-21-2012, 10:44 AM
(This post was last modified: 12-21-2012 10:53 AM by alstott9adams.)
RE: 4 Boxes, Old & New
Nice stamkos and great one
---
Ur cartoon card is # 6 on the beckett hotlist
---


STAN MIKITA CUP FOUNDATIONS
MATT SMABY CUP PRINTING PLATES

BUCKET LINK
12-21-2012, 10:59 AM
azicet
Member


Posts: 850
Joined: Feb 1999
RE: 4 Boxes, Old & New
Outstanding pull on the Wings Cartoon Logo! (I guess that means you can let the Casey Cizikas go for a lot less to me?)
User(s) browsing this thread: 1 Guest(s)